USBC offers certification program for league officers
September 01, 2011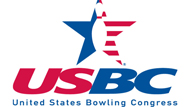 Have you ever wondered what it would be like to be president?

USBC Rules is offering online training programs so bowlers can learn the duties and responsibilities of a bowling league officer. The programs not only are for those who want to become league officers, but also may help those who might already be league officers.

"We have members who want to become more active in their leagues," said Mike Spridco, USBC Director for Rules and Bonding. "These are very important positions in the league and we want to teach the skills needed to handle the job responsibilities."

Currently, two courses are available - Basic Bowling Knowledge, which is a prerequisite to any officer course, and League Secretary Certification.

The Basic Bowling Knowledge course covers items such as how to score a game, the parts of the lane and other fundamental aspects of the sport. After taking this course, participants will need to pass an exam before they can take the officer courses.

The League Secretary Certification course will take you through the responsibilities of the league secretary, from the organizational meeting at the start of the season, through prize distribution at the end of the season.

Of the officer certification courses, the League Secretary Certification course currently is the only one available. The League Treasurer Certification course is expected to be released in November 2011, and the League President Certification course is scheduled for August 2012.

Go to BOWL.com/rules and click on the Officer Certification tab to learn more about the online courses and how to register.

There is a one-time $25 registration fee required to take the online courses. Upon payment of the $25, you will be able to take any of the courses USBC Rules provides.