A FUTURE FOR THE SPORT - 2022 RECAP, 2023 PREVIEW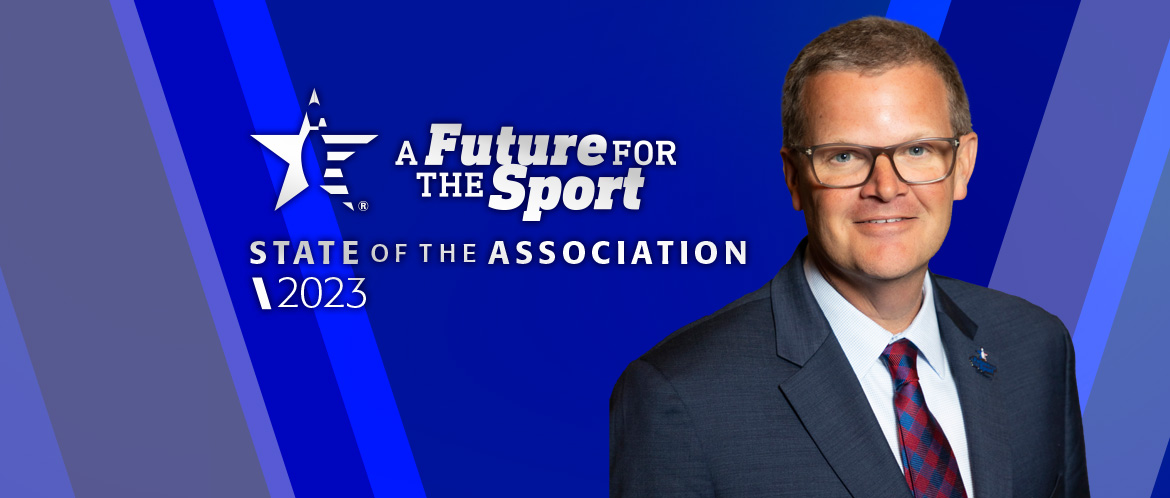 By Chad Murphy, USBC Executive Director

Hi there, hope everyone is safe and healthy as we start 2023. Looking back on 2022, it was a challenging year in some ways, but productive in many others. We saw great success for USBC in its service to bowling as local centers returned to some normalcy, thank goodness.

Let's start with the membership numbers. After finishing the 2020-2021 season with 850,669 members, things bounced back nicely this past season. We ended the 2021-2022 season up 23.8% when combining youth and adult members. The final number came in at 1,053,129. What an incredible year as we bounced back from COVID.

We didn't know what to expect to start the 2021-2022 season. Tremendous thanks to everyone out there in the field that was committed to getting their leagues back. You did outstanding work!

Bowling is showing real signs of resiliency and we should be proud of everyone across our entire industry for that. Our local associations and, specifically, our proprietors' work here is just tremendous.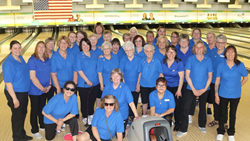 We also had a nice rebound year with our tournaments. The Open Championships grew from a COVID-depressed number of 7,609 teams in 2021 back to 9,317 teams in 2022. The Women's Championships went from 2,552 teams in 2021 to 3,155 teams in 2022.

When these tournaments kicked off in early 2022, we had just received notification that local mask requirements were lifted. I think we certainly had some bowlers stay home as they just weren't comfortable traveling yet or were unsure about the experience and that's OK. Those that did come got to enjoy the championships as they have for many years, free from COVID regulations. It was a big win for the association.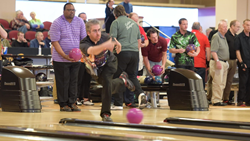 Thanks to all the bowlers that continue to support these championships. As most know, in addition to awarding eagle trophies, the Open Championships is a fundraiser that helps support all the other tournament subsidies including PWBA, the USBC Masters and senior events.

At the Women's Championships, Jodi Sarney, of Huntley, Illinois, won All-Events in the Diamond Division with 2,194. At the Open Championships, Brian Waliczek, of Frankenmuth, Michigan, won the Regular All-Events with a nine-game score of 2,241. Congrats to these two bowlers and all the 2022 champions.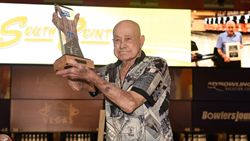 One more interesting nugget from the tournaments. USBC's No. 1 social media post this year was Glenn Allison's 70th USBC Open Championships appearance. He has now knocked down 122,468 pins in his Open Championships career. The post garnered more than 716,000 impressions and 13,309 reactions.

The PWBA Tour crowned 12 champions this year as the women earned more than $1.4 million in prize money. A new PWBA Players Committee was elected and is working alongside staff to move the tour forward. Decisions this past year included fewer tournaments with larger prize funds which allowed the women to save on expenses by moving around the country less, while still featuring continued growth in the prize funds. Shannon O'Keefe was once again crowned PWBA Player of the Year. Incredibly, her lowest finish this year was ninth place! Congratulations, Shannon.

Switching from competition to governance, we also had a year to remember in these areas.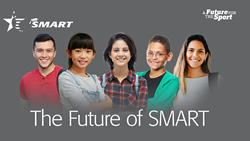 The SMART scholarship program implemented some new policies with the goal of increasing scholarship benefits for SMART Recipients. The new Active Recipient Bonus Scholarships kicked off with a big number (an active recipient for 2022 was one that used SMART funds in 2021). About $3.6 million was awarded via this new scholarship. There were a little more than 3,700 active recipients and each received a $980 bonus scholarship from SMART in 2022.

The SMART Pell Grant Match Program launched in February and an initial $1.2 million was awarded by August of 2022. The program was so popular that the SMART Oversight Committee approved an additional $750,000 to be awarded for the remainder of the year. That's about $2 million in 2022 awarded to bowlers in need by USBC's SMART program. Truly amazing support in just the first year of a new program!

We also saw success in the new SMART policy (started in October 2021) that allows the transfer of unused SMART funds to a family member. In 2022, 46 requests had been processed to date with more than $43,000 transferred.

As a byproduct of all the activity, SMART had a record number of "alternative usage requests" (reimbursements, off-campus housing, and student loan payments). It is a program that launched in May of 2020. More than 800 requests were approved for 2022 with slightly less than $900,000 disbursed.

Lastly, a record number of requests were received through the Recipient SMART Portal to have funds sent directly to schools. In 2022 there were 6,159 requests for a total of $8.3 million. This was an increase from an average history of about $5.5 million.

All the credit here goes to our USBC volunteer leaders who were willing to put in the time and look at the data to find a new path forward for the SMART program. Three new committees were created to oversee this program with a focus on financial responsibility and providing more scholarship benefits for SMART Recipients. Past USBC President Frank Wilkinson, BPAA President Elect Kevin Krauss and USBC Legal and Legislative Chair Jay Daryman lead these committees and their work has been tremendous.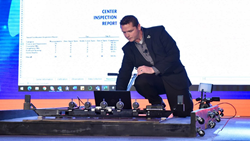 The tiered lane certification program was also finalized and rolled out in April at the USBC Convention. It features a new tool for lane measurements called the ACE that streamlines the entire inspection process. The work of conducting inspections will now begin in partnership with our centers. A new team of USBC staff has been hired that will travel the country over the next three years measuring lanes and providing needed information to proprietors about the lane topography within their centers. The program is inclusive. No center gets removed from certification or forced to make repairs they do not want. Centers will be compared with each other in the future through a tiered rating system.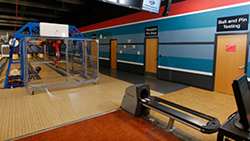 The Equipment Specifications team shared a new ball hardness report in 2022. This was an important culmination of several years of research. The report provided some common facts on what became a controversial topic. 2022 was a tumultuous year for USBC as governing body of equipment as USBC took regulatory action on several ball models involving multiple manufacturers related to ball hardness specifications.

At the end of 2021 USBC proposed preliminary specifications for string pinsetter machines. In 2022, the Equipment Specifications staff spent a portion of the year testing new prototypes from manufacturers. We'll have more information on that work and the next steps for string pinsetters coming in the spring of 2023.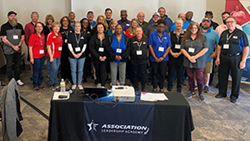 Our local and state associations saw a return to more normal business, activating more than 4,000 tournaments this year. The popular Association Leadership Academy returned with three events in the field and USBC has expanded its use of the new online tournament registration software program which is now featured in 21 states. The program provides an easier registration process for team captains and bowlers during the entry process. This custom solution for bowling, built through USBC's IT department and supported by our USBC Association Services team, registered 348,120 entries for 276 tournaments this past year.

In addition to the tournaments, to improve the safety of our youth bowlers, USBC enhanced our athlete safety portal on BOWL.com. The portal gives easy access for members to stay compliant with SafeSport and the USBC Registered Volunteer Program. We had 20,197 members take SafeSport training across our associations this past year. Many thanks to all the association leaders, working with the Association Services, Rules and IT teams here at the campus who supported them.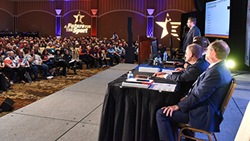 Another sign that things were back to "normal" was the return of an in-person USBC Convention in 2022. Convention delegates were "together again" for the first time since the pandemic hit. The event was highlighted by two nights of USBC Hall of Fame inductions. The convention had a wonderful feeling of closeness and camaraderie shared by everyone after two years apart.

Strides forward continue to be made in our youth and collegiate departments. The youth department saw more than 3,100 participants return to Junior Gold, USBC Collegiate set a record for members with 4,290, and the PEPSI Championships awarded a record of more than $1 million dollars in scholarship dollars. Amazing stuff!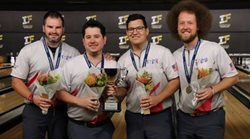 The USBC Team USA program recently returned from Australia where our athletes competed in the 2022 International Bowling Federation World Cup. Kyle Troup, Kris Prather, Jakob Butturff and AJ Johnson came back with the men's team gold medal. Bryanna Coté captured the singles gold medal for Team USA.

In all for 2022, Team USA collected 12 gold, eight silver and six bronze medals in five events. We're extremely proud of our Team USA athletes and coaches for representing our country in a such a quality way.

The marketing area also had some big wins. If you were paying attention just a little, you likely noticed. Marketing and communications comes in a lot of different ways these days and we continue to try and find the right mix that allows our stakeholders to take the information in efficiently and effectively.

We distributed 15.5 million emails with 860 different messages to communicate with our stakeholder groups and members. Our average email open rate is 37.7%, with more than a 9% click rate, both well above industry averages.



Bowlers Journal International printed and delivered more than 200,000 copies of the magazine in 2022. This circulation number is the highest in more than a decade and comes after relaunching the magazine as a pure bowler-focused publication with stories too numerous to mention. In addition to that, the website for the magazine (bowlersjournal.com) was migrated to BOWL.com. There were nearly two decades worth of historical content preserved as part of that migration.

USBC launched TikTok accounts for USBC, PWBA and the GoBowling brand. And while some of us, including myself, might not know exactly what that means, I'm told it's a good thing. The numbers seem to support our progress in this area as USBC on social media, across all its brands, generated more than 85 million impressions.

Lastly for 2022, our USBC financials again show that we are in a very good position. We are proud to share that in our latest USBC Board meeting, our board, in consultation with the Finance Committee, made the decision to lower USBC's financial reserve target from nine months of operating expenses down to six months. This shift will allow USBC to spend down some of the reserves over the next few years rather than ask for a dues increase right away to offset the membership losses from COVID as so many businesses are doing today. Instead, we plan to push out the next dues increase several years from now. We will talk more about this plan at the convention in the spring.

The bottom line is that USBC ended the year with more than a year of operating expenses in the bank and is well positioned to continue to service our members moving forward.

2023 and beyond
In a word: Service.

Stressing service to bowling and our members is priority No. 1 now that we do not have the uncertainty and disruption of the virus. Returning to our key areas of focus again (see below):

Membership
The trends are good. For only the second time since the inception of USBC (the first being last year) membership is forecast to increase this season. Membership is up 4.4% for the 2022-2023 season year to date. Considering the fact that we had a dues increase and some loss in the number of centers, the fact that USBC membership is on track to increase is amazing.

How do we explain this? Are there still people coming back that had COVID concerns? Is interest in league bowling growing? These are the questions we will continue to follow and search for answers as best we can.

We do know that about 14% of the bowlers this season are new members. This is another positive trend as the percentage is slightly up over years past.

So, stay tuned. As the song goes, "There's something happening here, what it is, ain't exactly clear."

We will certainly know more by the time we get to the convention in April, and we'll report more at that time.

Tournaments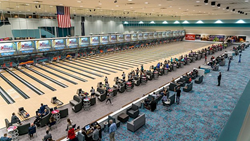 Last year we set a new baseline, around 9,500 bowlers at the Open Championships and 3,200 at the Women's Championships.

The goal obviously is to beat those numbers in 2023 and we will. Our reporting shows the Open Championships look to be tracking toward 10,000 teams in Reno and the Women's Championships for more than 4,300 teams in Las Vegas. These are positive trends and show a nice rebound after having to cancel the events in 2020. There's still room to continue to grow in 2024.

The 2023 PWBA schedule has been released and features a couple new locations. The structure of the tour and prize funds are the same as 2022 which featured 12 champions and more than $1.4 million in prize money.

Youth Program Development
Some good news for Junior Gold and USA Bowling as the finals of those events return to CBS Sports Network in 2023 as they were before the pandemic. Junior Gold is also celebrating its 25th anniversary, a testament to the growth and success of the premier youth event in the country. The event this summer is in Indianapolis, where we expect around 3,500 athletes again.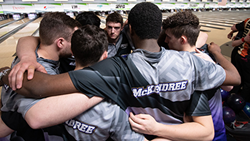 Also be on the lookout for an exciting atmosphere at the Intercollegiate Team and Singles Championships in 2023 as those events return to an arena setting for the first time in a while.

On the development side, Bowling Day in the USA kicks off in February.

Marketing/Media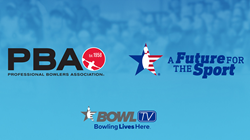 BowlTV will live up to its name in 2023. With the new agreement between USBC and the PBA, BowlTV will become the exclusive livestream provider for both the PBA and the PWBA tours. This is in addition to our standard programming that includes Team USA Trials, USBC Collegiate and youth events, USA Bowling, TNBA and UBA.

Special thanks to the PBA for having the confidence in USBC to create this partnership. There is no doubt that delivering the PBA, PWBA and all the 2023 content on BowlTV will be a heavy lift for USBC requiring significant resources and effort. Our team is excited to take on the challenge as we see a huge benefit and value to our members in this service. One price to see all professional bowling instead of two. One price that is now annually lower (significantly lower) than the two were before.

The Sport of Bowling Show will also return this year delivering a bi-weekly video podcast to better inform our members of news, features and reporting.

Another result of our "post-COVID world" will be a new member satisfaction annual survey that will be launched in February.

Technology
Our technology efforts will be continuing to prioritize quality and stability for our members to access USBC's millions of certified bowler league records and important applications through BOWL.com. The online tournament registration system and WinLabs, and SMART portal will continue to be a focus as well.

We have some new projects on the roadmap for 2023. You will see a new user interface to purchase USBC membership online for 2023-2024 season. When the pandemic hit, some leagues started sending their members to the website and foregoing filling out paper cards. We know many people prefer the ease of online purchases and USBC will be providing a modern experience to purchase league membership directly on BOWL.com.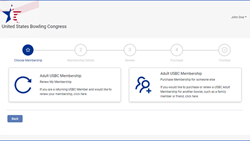 For decades, bowling has used the same channel of distribution for USBC membership in leagues. Leagues (often through proprietors) send membership cards and final averages to local associations for processing. This is done on paper. USBC is building the technology to support additional options to process membership and averages online. This could include members directly processing to USBC or the proprietor processing. In these models, the USBC local associations would, of course, keep their local dues revenue stream as they currently do. Membership at all three levels (local, state and national) is required. The concept is for online technology to streamline the process for those that want it.

Additional education opportunities on this will take place at the convention for those that are interested.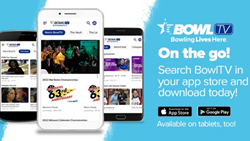 PWBA fans can look forward to a redesigned website in 2023. BowlTV subscribers should download the new BowlTV mobile app that was recently released. The app makes viewing all the great event content from BowlTV even more convenient.

Equipment Specifications
Our Equipment Specifications team continues with string pinsetter testing and a decision on string pinsetter certification will happen in 2023. Additional conversations also are taking place with the manufacturers relating to approvals and governance of bowling balls. Look for announcements on those items in 2023.

Summary
Our National Governing Body is moving forward and improving in many positive ways, and we can all can take pride in the accomplishments.

Thank you to the current USBC Board of Directors in addition to all the committees for their leadership, support and strategic direction.

Having strong volunteer leadership has never been more important. In that light, a huge thanks to the thousands of association volunteers who dedicate countless hours in support of bowling.

Finally, thank you to our entire staff here at the International Bowling Campus for their efforts and passion.

I will close with a friendly reminder as to the mission and promise of USBC. It is certainly an honor and a privilege to serve as your executive director.

USBC is the National Governing Body for the sport.

Our mission is to provide benefits and services, resources and standards for the sport.

Our promise is to celebrate the past, be mindful of the present and ensure bowling's future through thoughtful research, planning and delivery. We will protect and nurture the sport with a mutual admiration and respect for all who enjoy bowling.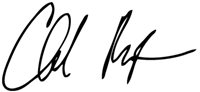 Chad Murphy
USBC Executive Director