Team USA - Senior Bowling
Eight athletes were selected by the USBC National Selection Committee to represent Team USA at the 2021 International Bowling Federation Masters (formerly Senior) World Championships in Dubai, United Arab Emirates. Medals were awarded in singles, doubles, mixed team and most valuable athlete.

To be eligible for this opportunity with Senior Team USA, athletes must be, or turn, 50 years old during the calendar year.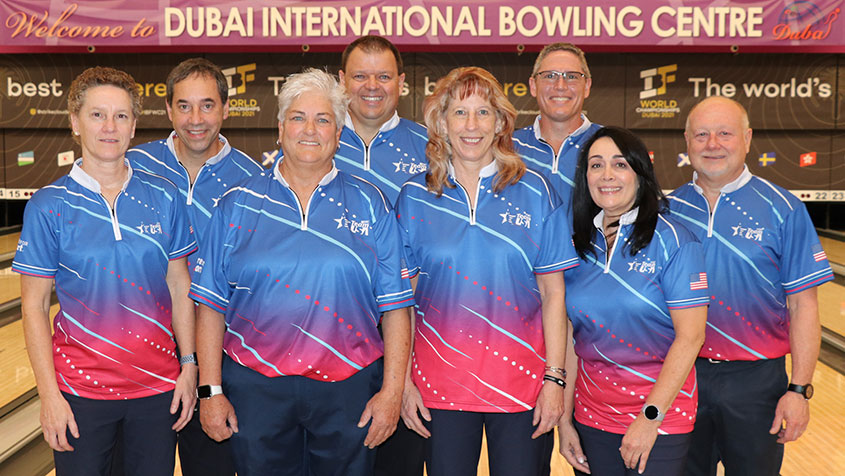 (front row from left: Tracy Calfee, Flat Rock, N.C.; Tish Johnson, Colorado Springs, Colo.; Sharon Powers, Lakewood, Colo.; Debbie Ayers, La Mesa, Calif.)

(back row from left: Parker Bohn III, Jackson, N.J.; Tom Hess, Granger, Iowa; Chris Barnes, Denton, Texas; Bob Learn Jr., Columbia, Tenn.)