Team USA - Para Bowling
Eight athletes were selected by the USBC National Selection Committee to represent Team USA in the W1 category in 2022. The eight athletes also will represent Para Team USA in 2023. The W1 Para/Amputee Classification incorporates all wheelchair classifications. It includes leg amputees, cerebral palsy (with functional hands), and Les Autres athletes with mobility disfunction.

The men's team features George Holscher of Chesapeake, Virginia; Eddy Hutchens of Franktown, Colorado; David Nelson Jr. of Gretna, Nebraska; and Mark Shepherd of Colorado Springs, Colorado. The women's team includes Debra Freed of Framingham, Massachusetts; Jennifer Hooten of Norman, Oklahoma; Emma "Toodie" Perry of Bakersfield, California; and Stacy Sanders of Bakersfield, California.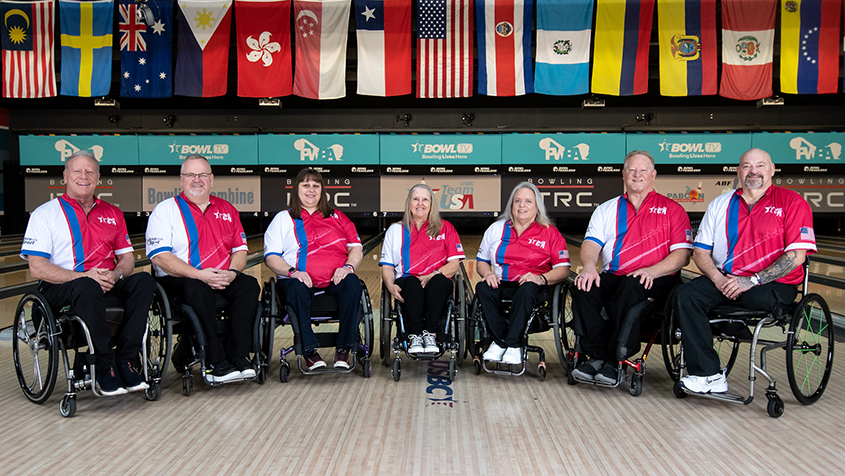 2022 and 2023 Para Bowling Team USA (from left): Mark Shepherd, George Holscher, Jennifer Hooten, Emma "Toodie" Perry, Stacy Sanders, Eddy Hutchens and David Nelson Jr. (not pictured - Debra Freed)
---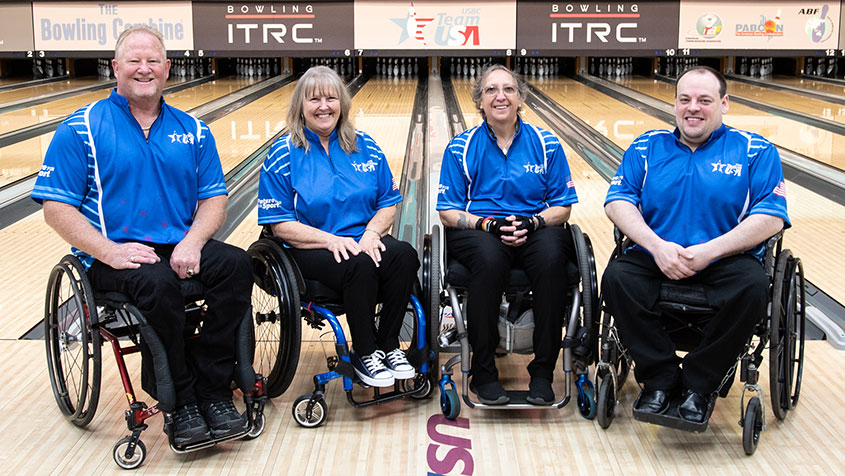 2021 Para Bowling Team USA (from left): Eddy Hutchens, Franktown, Colorado; Emma "Toodie" Perry, Bakersfield, California; Debra Freed, Framingham, Massachusetts; Shawn Beam, Burleson, Texas