Team USA - Para Bowling
Four athletes were selected by the USBC National Selection Committee to represent Team USA in the W1 category at the 2021 International Bowling Federation Para Bowling World Championships in Dubai, United Arab Emirates. Medals were awarded in singles, doubles, mixed team and most valuable athlete. To find results and more, click here.

The W1 Para/Amputee Classification incorporates all wheelchair classifications. It includes leg amputees, cerebral palsy (with functional hands), and Les Autres athletes with mobility disfunction. All must compete from a wheelchair and follow the rules of play, along with modified rules established for this discipline.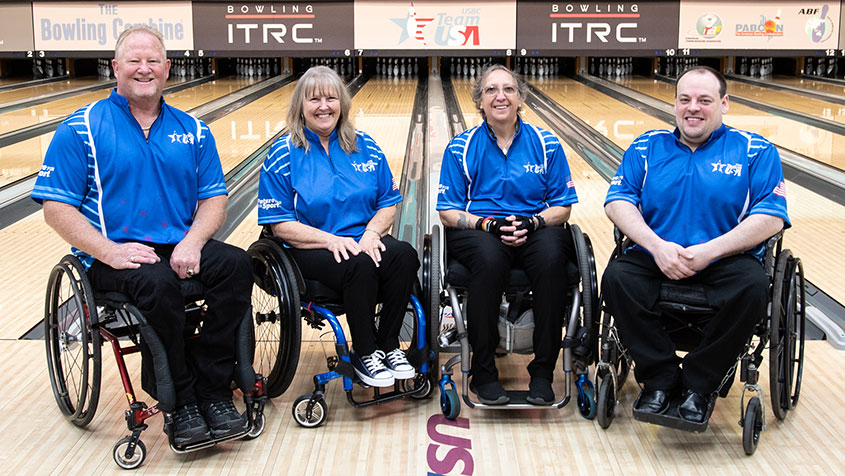 (from left: Eddy Hutchens, Franktown, Colo.; Emma (Toodie) Perry, Bakersfield, Calif.; Debra Freed, Framingham, Mass.; Shawn Beam, Burleson, Texas)