Advanced Practice
Advanced Practice
In bowling, practice really can make perfect. For the bowler who already practices the right way (not sure what that is? See our guide on how to practice effectively), there are several advanced practice techniques that will take your game still higher. But before any of these can be appropriately learned and practiced, you must have a solid understanding of the equipment that you're using.


Get to Know Your Equipment - Inside and Out
Like it says above, before you can apply advanced practice techniques, you need to know your equipment ... and we mean really know your equipment as in surface type, surface grit and/or polish, and core numbers such as radius of gyration (RG), differential and layout.
Let's look at an example:
Medium oil control ball
Coverstock – 1000 grit Abralon finish

Core type – Symmetric

Radius of Gyration – 2.486

Differential – 0.040

Layout – 4.5 inches from the Locator Pin (white circle) to the Positive Axis Point (white diamond)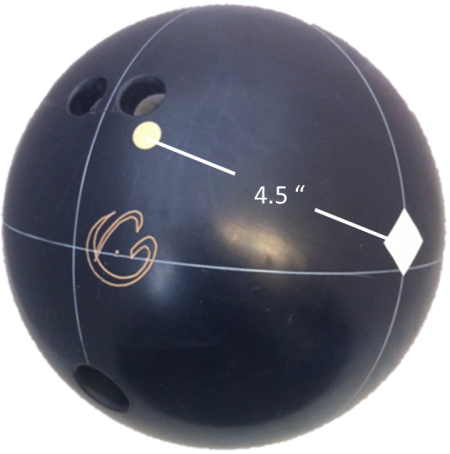 More detail than I thought I needed to know? Not if you want to be great.
Why All the Info?
Knowing your equipment inside and out is like a great hitter in baseball. They know what weight and length bat they prefer, what type of cleats to use and what gloves to wear; it's all important to the end result. If you really know each of your bowling balls and how each performs, then introducing a new ball or a new technique/focus into your game is much easier to do.
So what should be in your equipment lineup? If you're more than just the casual league bowler – maybe you're involved in bowling a few tournaments – then you better have a ball for oily lanes, dry lanes, and something in between. This is because lane conditions change with every ball that rolls. See our guide for building an effective arsenal for advice on what balls to choose.
Time to Practice
Now that you have the right tools and understand them, it's time to practice some advanced techniques to be your best. Let's begin by learning to read a lane quickly. The faster you can discern what an oil pattern is all about, the better. To do this you need to know what to look for. Practice looking for where the lane allows the ball to hook, most times you will find this close to the "track" area of the lane (around boards 8-12). On shorter lane patterns, the ball hook will be closer to the outside parts of the lane. On longer patterns, which will hook less, keep the ball closer the pocket.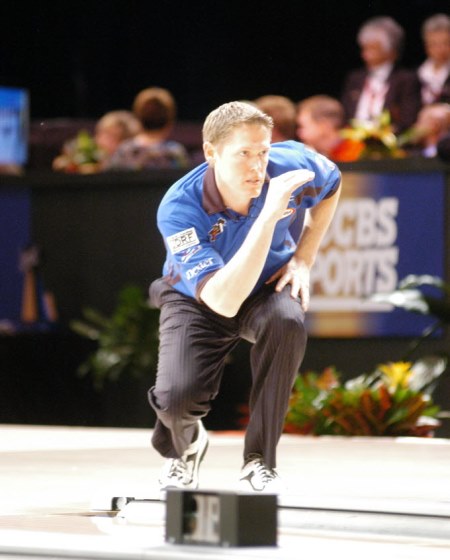 Practice figuring out the pattern. The faster, the better.
Another useful technique to practice is when to change balls. Once you've found where to play on the lane, continue to hit the pocket until you need to change balls. Look for the reaction of the original ball to begin leaving corner pins or any single pin after it hits the pocket, then stay in the same part of the lane and change to a weaker ball in your line up to have it go through the pins successfully. Using your practice to learn when the ball needs to be changed will help elevate your scores and sharpen your lane play skills.
Primary and Secondary Adjustments
Once you've learned how to hit the pocket and when to change balls it's time to put all that together and become the complete bowler. First, practice "primary adjustments" such as moving your feet and changing your ball. Second, work on "secondary adjustments" - tempo (speeding up or slowing down on the approach), wrist position, or loft.
Practicing at the highest levels can turn any game into one that's tough to beat.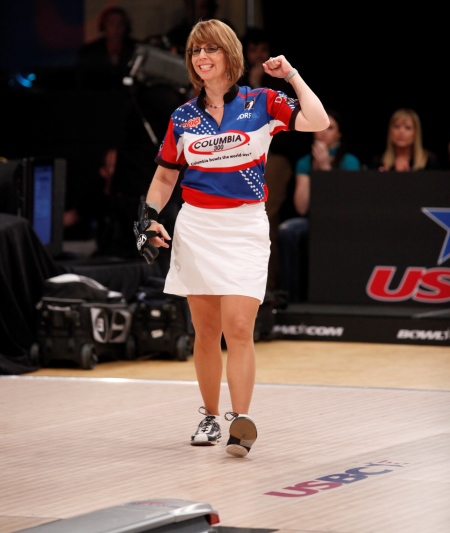 Got it down? Don't forget to practice your victory fist pump.