The Fabulous Four Experience
The Fabulous Four Experience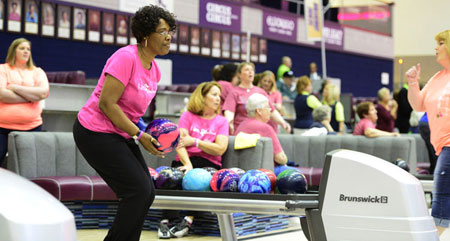 For those who don't know, Bowl for the Cure® held an essay contest that asked participants to answer one of these questions, "How has breast cancer affected your life?" or "How have you been involved in the fight against breast cancer?". From those answers, Bowl for the Cure selected four very special women to take an unforgettable journey from Dallas, Texas to Reno, Nevada. 
Their stories and their journey raised awareness, hope for survival (all of them were survivors!) and promoted early detection. Check out the Susan G. Komen video about their experience below!
How you can help:
If you have more questions about any and all things Bowl for the Cure, feel free to reach out by emailing bftc@BOWL.com or calling 817-385-8478.