Bowl for the Cure
Bowl for the Cure®
October is National Breast Cancer Awareness Month and now is the time for bowlers to help a great cause through Bowl for the Cure®.

Bowl for the Cure® is a year-round fundraising and breast cancer awareness initiative sponsored by USBC in partnership with Susan G. Komen®, the world's largest grass roots organization of breast cancer survivors and activists.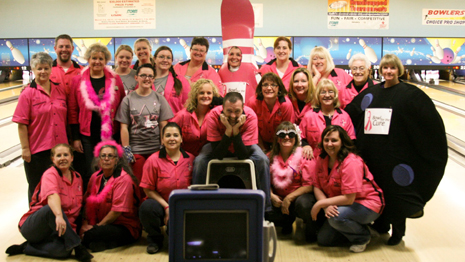 In 2014, Bowl for the Cure® raised more than $1 million; since its inception in 2000, more than $10 million has been donated to help support the fight against breast cancer.

If you want to get involved with Bowl for the Cure®, there are a few ways you can join in the fight. You can go to BowlForTheCure.com to receive helpful information on hosting or attending an event, visit the shop to purchase gear to show your support, and directly donate.

We can work together to help put an end to breast cancer. Give back today!