Introduction to Tournament Bowling
Introduction to Tournament Bowling
You've been to a few birthday parties, bowled a few times for fun or maybe joined that Thursday night USBC-certified league. But now it's getting serious and it's time to take your game to a tournament level. With a vast array of options, you're sure to find something that suits both your skill level and your interest.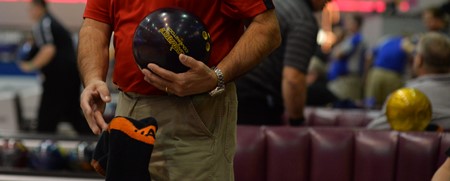 Local Tournaments
Let's start by finding something local, maybe in your favorite bowling center where you know others who bowl regularly (or you can check to see what bowling centers are in your area). Many centers host small tournaments on the weekends or once a month so ask around or find a flier for a tournament close to home. It's easier to give it your best when you're comfortable with the surroundings.
Local Association Championships
Another easy way to get involved in the tournament scene is through your local association's championship tournament. Each USBC local association throughout the country hosts a championship tournament each season to determine the top bowlers in the area. Typically, these tournaments are handicapped events and there are multiple average-based divisions to make the competition fair for all entrants. Contact your local association for information about their next tournament.
Experience Your National Championships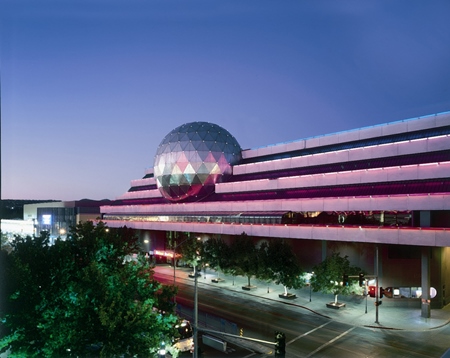 The National Tournaments are Bowling's Biggest Stage
Take your game to the national level with the USBC Open Championships and/or USBC Women's Championships - both exclusively for USBC members. These very large events are held each season in different locations throughout the country and are contested on tougher oil patterns than your normal league or tournament condition. These tournaments also feature different divisions based on skill level.
The National Bowling Stadium in Reno, Nev. (pictured above), hosts either the Open or Women's tournament around every three years. The only facility of its kind, the stadium is five stories tall, 363,000 square feet, 78 lanes of bowling fun and a must-see for any bowler. You've never bowled in a place quite like this!
Preparation
Let's say you've found an event. The next step is prep. Remember, you're investing time and money so we should take this seriously. First, know the format and how to get registered. Second, plan to practice so you're prepared to be at your best, and third, have your tools ready. Your bowling ball, your shoes, and your mind should be ready for the new event.
Knowing the format will help with how you practice and prepare for the tournament experience. If you are going to bowl more games than just your normal league night, you might want to practice a few times with a longer format so you get a feel for what's coming. Also try to practice at the bowling center hosting the tournament; perhaps you can gain a little "home field advantage."
The Workshop
Getting your tools ready means going over all your equipment and your skills to be as sharp and prepared as possible. Since you're bowling more games of practice, be sure to clean your bowling equipment more often so it's ready when you are. This may mean an extra trip or two to the pro shop but hey, you're about to be a tournament bowler and that's why it's called a "pro shop."
You also want to sharpen your skills and that includes accuracy, targeting, adjustments and technique. When practicing work on accuracy and targeting by using the same "pre-shot routine" (what you do before you bowl). Repeating the same routine is important and conditions the body and mind to perform consistently.
Also work on your adjustments which means moving you're feet, your eyes, adjusting your ball speed, and whatever else you're comfortable changing. You're going into a tournament and if nothing else, THINGS WILL BE CHANGING, so do your best to be ready.
Time to Bowl
Your entries paid, practice is done, and it's time to put it all on the line. Remember you're here for the experience and to learn just how much fun tournament bowling can be. You've prepared and remember to use what you've learned from practice to do your best. 
Tournaments are simply going to be what you make of them, you can build them up to be an all-or-nothing experiences or enjoy them for what they are, small snapshots of your bowling career. Either way keep in mind that you control your emotions and your actions so have fun and make the best of it. After all it's still just a bowling ball vs. 10 pins.