Bob Johnson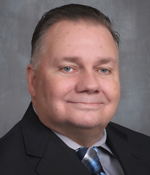 Meritorious Service

Bob Johnson
City: Las Vegas
State: Nevada
Inducted: 2019

Bob Johnson has been at the forefront of telling bowling's stories for nearly five decades.

He began writing about the sport for Pacific Bowler at the age of 15 and has gone on to serve as editor of five national bowling magazines, including Bowlers Journal International and Bowling Center Management. He has been honored with 75 national writing awards for his work covering the sport and industry.

He served as an administrator for the World Bowling Writers for eight years, while also serving on several committees, and has been a USBC Hall of Fame committee member since its formation.

In 2009, Johnson was selected as the Bowling Writers Association of America (now International Bowling Media Association) Luby Hall of Fame Award winner, and he was inducted into the Professional Bowlers Association (PBA) Hall of Fame in 2019.