Chris Barnes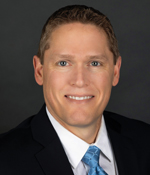 Superior Performance

Chris Barnes
City: Double Oak
State: Texas
Inducted: 2019

Chris Barnes owns 19 Professional Bowlers Association (PBA) Tour titles, including three majors – the 2005 U.S. Open, 2006 PBA Tournament of Champions and 2011 PBA World Championship. The 1998 PBA Rookie of the Year and the 2007-2008 PBA Player of the Year is one of five bowlers to have won both awards and one of six to have won the PBA Triple Crown.

He has made 85 career PBA Tour TV finals appearances and was in the top 10 in PBA season earnings for 16 consecutive seasons. Barnes was elected to the PBA Hall of Fame in 2018.

A 16-time member of Team USA, the most of any male bowler, Barnes captured the first two of his 22 career gold medals at the 1995 Pan American Games (doubles, team). He was named the United States Olympic Committee's Athlete of the Year for Bowling in 1994, 1996 and 1997.

At Wichita State, he earned Collegiate Bowler of the Year honors for the 1991-1992 season from the Bowling Writers Association of America.