Danny Wiseman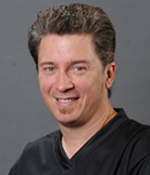 Superior Performance

Danny Wiseman
City: Baltimore
State: Maryland
Inducted: 2018
Wiseman was elected to the Professional Bowlers Association Hall of Fame in 2013. He is a 12-time champion on the PBA Tour and has made 48 television appearances. The right-hander, rated No. 42 on the PBA's 50 Greatest Players in 2008, also has captured 12 PBA regional titles.

He won his first PBA Tour title in his television debut at the 1990 Fair Lanes Open in his hometown. He would win 21 of his first 26 matches on television, the winningest television record in PBA history at the time.

Wiseman won his only major title at the 2004 USBC Masters, which was held on specially constructed lanes at Miller Park, home of Major League Baseball's Milwaukee Brewers. He was the runner-up at the 2009 Masters.

He was elected to the Greater Baltimore Bowling Association and Maryland State BA Halls of Fame in 2009, and, in 2013, he became the first bowler selected to the Maryland State Athletic Hall of Fame.