David Ozio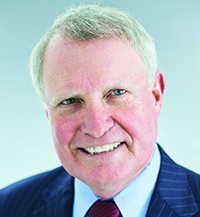 Superior Performance

David Ozio
City: Beaumont
State: Texas
Inducted: 2017

An 11-time Professional Bowlers Association Tour titlist, including the 1991 PBA Tournament of Champions, was part of a four-win year that ended with Ozio earning PBA Player of the Year honors. The right-hander also would find success on the PBA50 Tour, earning two victories. His first title was the 2004 Senior U.S. Open, which eventually led to his selection as PBA50 Rookie of the Year.
Ranked 34th on the PBA's list of the 50 Greatest Players in PBA History (2009), Ozio was slowed by wrist surgery in 2008. Two years later, he walked away from the game when he decided he could not be as competitive on the lanes as he wanted to be.

Ozio was a competitive fisherman throughout his time on the PBA Tour. While competing in more than 30 PBA events a year, he also fished in more than two dozen tournaments annually. He now spends more than 300 days each year on the water at Texas' Lake Fork, where he offers guided fishing tours and instruction.