Joan Romeo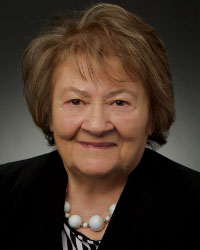 Meritorious Service

Joan Romeo
City: Van Nuys
State: CA
Inducted: 2016
Hall of Fame Video

Romeo has worked in various roles supporting the International Bowling Media Association, World Bowling, International Bowling Hall of Fame and Museum, California Bowling Writers and the Team USA program.

She has served as president (2012-2015) and vice president (2010-2012) of the IBMA, president of the California Bowling Writers, an executive coordinator role for World Bowling and as a trustee to the IBM/HOF.

Romeo's continued dedication to the sport has earned her some special awards, including the California Women's Bowling Association Distinguished Service Award, Columbia 300 Humanitarian Award, Bowling Writers Association of America Meritorious Service Award and BWAA President's Award.

Romeo is the mother of USBC Hall of Famer Robin Romeo and Tori Romeo, who also competed professionally.