John Davis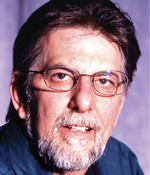 Meritorious Service

John Davis
City: St. Joseph
State: Missouri
Inducted: 2019

John Davis started Kegel in 1981 on the heels of developing The Key™ Lane Cleaning Tool, which provided bowling centers a better and more economical way to clean lanes.

With a goal of making "two lanes play the same," he became a leading innovator and expert in the field of lane maintenance throughout a career that had a major impact in the sport. Kegel was the first independent lane maintenance company to handle the lanes for the Professional Bowlers Association (PBA) Tour and Davis also served as Chairman of the World Tenpin Bowling Association Technical Committee, where he was instrumental in changing the format to short and long oil patterns for competitions.

Davis opened the Kegel Training Center in 1997, moving it to its current location in Lake Wales, Florida, in 2003, to give bowlers and coaches the latest technological advances to take their knowledge to the next level. His last invention was the Kegel LaneMapper, which measures lane topography. Davis passed away on Jan. 25, 2013, at age 64.