Kelly Kulick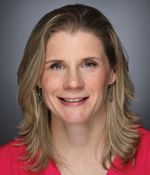 Superior Performance

Kelly Kulick
City: Union
State: New Jersey
Inducted: 2019

Kelly Kulick made bowling history in 2010 when she captured the Professional Bowlers Association (PBA) Tournament of Champions title to become the first woman to win a PBA Tour event.

Following an outstanding collegiate career at Morehead State, where she was a three-time National Collegiate Bowling Coaches Association (NCBCA) Most Valuable Player Award winner, Kulick captured Professional Women's Bowling Association (PWBA) Rookie of the Year honors in 2000.

She would win the first of her six major titles at the 2003 U.S. Women's Open. She claimed USBC Queens titles in 2007 and 2010, and added U.S. Women's Open titles in 2010 and 2012.     

Kulick is a 14-time and current Team USA member. Her international resume includes a then-record performance in winning gold in singles at the 1999 World Bowling World Championships, the first of her 22 career gold medals in international competition. She was named an assistant coach to the Team USA program in 2017.