Larry Lichstein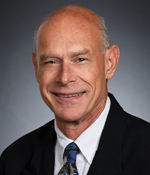 Pioneer

Larry Lichstein
City: Fort Myers
State: Florida
Inducted: 2019

Larry Lichstein, who was elected to the Professional Bowlers Association (PBA) Hall of Fame in 1996 in the Meritorious Service category, made his mark as the long-time Director of Player Services for the PBA.

He started his PBA career as a bowler in 1969, becoming the youngest PBA Rookie of the Year at the time of his selection. He would win his lone PBA title at the San Jose Open in 1970.

In May 1974, Lichstein changed career paths, and for more than 22 years would serve as the PBA Director of Player Services where he equipped, fit, maintained and served up to 300 PBA Tour bowlers each week.

Lichstein also owns two USBC Open Championships titles, winning a title in each of his first two years competing at the event. He won the Classic All-Events title in 1969 and was a member of the 1970 Classic Team champion. He has six other top-five finishes at the tournament.