Leanne Barrette Hulsenberg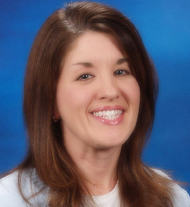 Superior Performance

Leanne Barrette Hulsenberg
City: Roseville
State: CA
Inducted: 2008

Hulsenberg made her debut in 1987, an infamous year when the women's professional tour split into two factions. Only a handful of fans saw her win her first three pro titles that year.

When the women's tour re-united in 1988, Barrette began a march to one of the most successful careers in women's bowling history. Shy but poised beyond her years, Barrette's powerful strike ball earned her the nickname "Boomer" and led her to 26 professional titles including the 1999 USBC Queens. In 2007, she completed the "grand slam" of the USBC Women's Championships, winning titles in all four events: team (2007), doubles (2006), singles (2005) and all-events (1987 and 2005).

When her touring career ended in 2003 at age 36 (the PWBA ceased operations), she was the fourth woman bowler ever to exceed $1 million in earnings and she ranked third in career titles behind Lisa Wagner's 32 and Aleta Sill's 31.