Mika Koivuniemi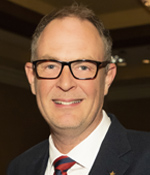 Superior Performance

Mika Koivuniemi
Country: Finland
Inducted: 2019

Mika Koivuniemi, a Finland native, competed overseas before joining the Professional Bowlers Association (PBA) Tour at age 32. While he would win 14 titles on the PBA Tour, his first two titles were majors – the 2000 USBC Masters, in his first PBA television appearance, and the 2001 U.S. Open – to earn the nickname Major Mika.

He captured his third major, and a $250,000 paycheck, at the 2011 PBA Tournament of Champions. He is a two-time PBA Player of the Year (2003-2004, 2010-2011) and was inducted into the PBA Hall of Fame in 2019.

He has won 25 medals competing for Finland in international competition, is an eight-time Finnish Bowler of the Year and was inducted into the Finnish Bowling Federation Hall of Fame in 2017.