Mike Durbin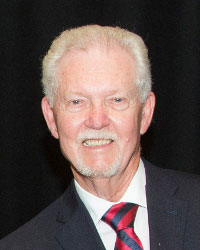 Superior Performance

Mike Durbin
City: Hollywood
State: CA
Inducted: 2016
Hall of Fame Video

Durbin was a dominant player on the PBA Tour in the 1960s, 70s and 80s, collecting 14 titles, including PBA Tournament of Champions wins in 1972, 1982 and 1984 to become the event's first three-time winner.

He won two events on the way to PBA Rookie of the Year honors in 1967 and was elected to the PBA Hall of Fame in 1984. He also owns six PBA regional titles.

Durbin earned the No. 22 spot among the 50 Greatest Players in PBA History, announced in 2009.

Durbin also won a Classic Team title at the USBC Open Championships (1969) and had a fourth-place finish at the USBC Masters in 1975.