Information
The Bowling Combine - 2024 Athlete Assessment Program
International Training and Research Center
Arlington, Texas

Connecting College Coaches and Prospects
The Bowling Combine® 2024 Athlete Assessment Program for College Prospects is open to domestic and international students who have collegiate eligibility remaining and have completed at least their freshman year in high school.

College bowling coaches have very limited chances to see the nation's top bowlers, get an accurate breakdown of a young bowler's ability and to see which athletes might be a good fit in their program.

The Bowling Combine® 2024 Athlete Assessment Program helps solve these problems by bringing athletes into the top training facility in the world for an objective evaluation of their skills and providing that data in a condensed comprehensive report to college coaches.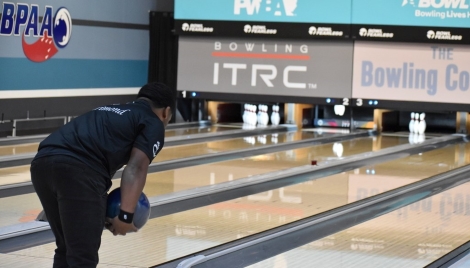 How the Bowling Combine® works
In each specific skill measured, the athlete will be evaluated, given a score for their proficiency, and then ranked against the other athletes in attendance. After the completion of all the skill stations, the athletes will receive a ranking and total score for the entire event, called their Performance Evaluation Test or P.E.T. score. This test score will be an objective view of their overall abilities in key components necessary for success and can be compared against all other present and future participants. Some of the skills assessed will require measurements related to physical fitness, range of mobility, bowling shot repeatability, speed control, spare making, as well as bowling knowledge and problem solving.

No longer will coaches need to guess about the legitimacy of a bowler's average, and that same bowler will now have a more realistic understanding of the areas they need to improve.

Each athlete will participate in a two-day session with up to 20 other participants. At the end of their evaluations, a personal electronic report will be provided with the pertinent data. Shortly after the whole event is completed in August, a separate summary will be sent to athletes that contains their comparisons with the other attendees from 2024.

The Bowling Combine® 2024 Athlete Assessment Program will take place at the International Training and Research Center located at the International Bowling Campus in Arlington, Texas. The ITRC has 14 lanes dedicated to training and state-of-the-art technology including SPECTO ball motion system, video analysis and much more.