Trade Show & Registration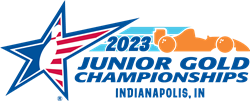 2023 Junior Gold Trade Show & Registration
Friday, July 14, 2023 - Saturday, July 15, 2023

Indiana State Fairgrounds - West Pavilion
1202 E 38th St
Indianapolis, IN 46205
The Junior Gold Trade Show is an annual event where all Junior Gold athletes participating in the tournament must come to register. Attendees get so much more than as they are able to experience the largest youth bowling trade show and collegiate recruiting opportunity in the world. The bowling industry comes together in this event that attracts more than 9,000 people, which is free to attend for athletes and spectators.
Event Details:
Official Junior Gold Merchandise
Autograph Stations for PRO Athletes
More than 50 Collegiate Experience Vendors
Concessions Available
Spectator Pass Pick-Up and Sales
Tournament Registration
Schedule:
Friday, July 14, 2023: 9 a.m. - 6 p.m.

Merchandise
Spectator Pass Pickup & Sales

Saturday, July 15, 2023: 8 a.m. - 6 p.m.

Full Trade Show

Athlete Registration
Spectator Pass Pickup and Sales
Merchandise
Collegiate Booths
Trade Show Booths

Trade Show Floor Plan - (Coming Soon)
Parking Information:
Parking is $10 per day
Cashless Reminder at the Junior Gold Championships
For the 2023 Junior Gold Championships, all USBC transactions will be cashless, including spectator passes, side events, merchandise and embroidery.
To avoid any challenges with purchases at the Junior Gold Championships in 2023, we strongly recommend you reach out to your financial institution to notify them of your travel in advance.