Writers
Below you will learn about the writers and contributors who help build the Bowlers Journal International Magazine, carrying on the legacy and tradition of bowling's history since it first hit the news stands in 1913.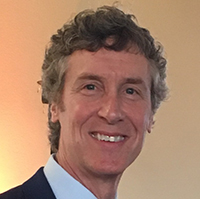 NAME
: Mike Panozzo
ROLE
: Publisher
EXPERIENCE
: 42 Years
FAVORITE BOWLER
: Carmen Salvino
FAVORITE MEAL
: Gnocchi
BIOGRAPHY
: A journalism major from Marquette University, Mike Panozzo started at Luby Publishing directly out of college in 1980, and it remains the only professional job he's ever held. Running the company's monthly billiard magazine, Billiards Digest, Panozzo also assumed the Bowlers Journal publisher's role after becoming co-owner of the company in 1994. He has continued that role with Bowlers Journal since USBC's purchase of the publication in 2020.
A Chicago native, Panozzo currently resides in Wisconsin with his wife of 40 years.
---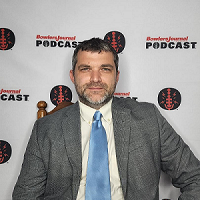 NAME
: Gianmarc Manzione
ROLE
: Editor
EXPERIENCE
: 18 Years
FAVORITE BOWLER
: Ernie Schlegel
FAVORITE MEAL
: Frutti di Mare
BIOGRAPHY
: The winner of more than a dozen International Bowling Media Association writing awards, Gianmarc Manzione first began writing for Bowlers Journal International in 2004 and became the magazine's Editor in 2014.
He later founded The Bowlers Journal Podcast, which he continues to host. That same year, his book, "Pin Action: Small-Time Gangsters, High-Stakes Gambling, and the Teenage Hustler Who became a Bowling Champion," was published by Pegasus Books/W.W. Norton and later optioned by Gold Circle Films.
He holds a master's degree in creative writing from The New School, and he has written for The New York Times, The Paris Review, The Southern Review, and many other publications. In the rare moments when he's not knee-deep in bowling news, he enjoys spending time with his wife and two daughters, playing guitar, reading, and listening to podcasts.
---
WRITING STAFF
:
Jef Goodger
Terry Johnson
Vernon Peterson
J.R. Schmidt
Bill Spigner
George Wooten
Lyle Zikes
Jason Thomas
Diandra Asbaty
Valerie Bercier
Emil Williams, Jr.
Sydney Brummett