O'Neill seeks a U.S. Open repeat
February 16, 2011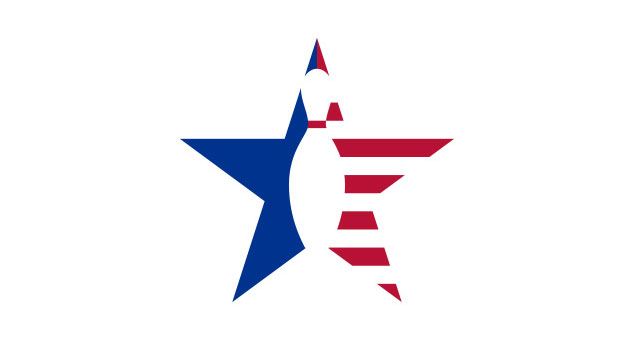 After earning PBA Rookie of the Year honors for the 2005-06 season, defending Lumber Liquidators U.S. Open champion Bill O'Neill became one of the most heralded young players on tour.
But for quite awhile, one thing was missing from his resumé: a PBA Tour title.
While it would take four more seasons for the Southampton, Pa., resident to visit the winner's circle, O'Neill never had any doubts he would eventually be a winner on the tour.
"I had what I would call a couple of sub-par seasons after the Rookie of the Year season," O'Neill said. "Then I made seven shows in 2008-09, and even though I didn't win, I was still confident I could get it done. I think it was just a matter of me putting a lot of pressure on myself."
O'Neill finally got the monkey off his back when he won the 2009 PBA Chameleon Championship during the inaugural PBA World Series of Bowling in Detroit. Later in the season he won the 67th Lumber Liquidators U.S. Open in Indianapolis for his first major title, defeating defending champion Mike Scroggins, 267-207, in the title match.
The 29-year-old O'Neill will defend his U.S. Open title against a field of more than 300 of the world's best professional and amateur players when the 68th edition of professional bowling's most demanding tournament returns to Carolier Lanes in North Brunswick, N.J., next Tuesday through Feb. 27.
"I was confident in every tournament I bowled that I could make TV shows, but I admit to feeling extra pressure when it came to bowling on TV," O'Neill added. "When I won the Chameleon Championship (in 2009), it took that pressure off so when I made it back to television the next time, I was in a much more relaxed and confident frame of mind."
O'Neill has kept the momentum going this season, winning his third career title in the Pepsi Viper Championship. He also has a runner-up finish in the PBA World Championship, a fourth-place finish in the Scorpion Championship and a ninth in the Tournament of Champions.
Despite a 44th-place finish the last time the U.S. Open was held at Brunswick Zone Carolier (2009), O'Neill is looking forward to returning to a venue with which he is very familiar — going back to his days as a youth bowler.
"Generally, I've been bowling well in majors, and being relatively close to home, I'll have a lot of friends and family there for support," he said. "I'm very familiar with that center, so I think I just need to keep doing what I've been doing and I'm hopeful of having a good tournament."
As the 2010-11 season enters the home stretch, PBA Tournament of Champions winner Mika Koivuniemi is the odds-on favorite for PBA Player of the Year honors, but O'Neill says there's still time for him to contend.
"If you had to vote for someone right now, you have to go with Mika," O'Neill said. "But if I can win one of the three remaining events and finish the season strong, I'll make a run at it."
This season, because of the contracted schedule and the wide array of formats, the Player of the Year award will be decided by a vote of PBA members, not by the tour's point list.
Bowling fans will be able to follow the U.S. Open from start to finish on pba.com's Xtra Frame video streaming service. More than 70 hours of live coverage will be streamed on Xtra Frame. For subscription information, visit pba.com and click on the Xtra Frame logo.
TOURNAMENT SCHEDULE
(All times Eastern)
Monday, Feb. 21
8 a.m. and 12:30 p.m. — Practice squads
4 and 7 p.m. — Pro-Am squads
Tuesday, Feb. 22
8 a.m. — A Squad qualifying (6 games)
12 noon — B Squad qualifying (6 games)
6 p.m. — C Squad qualifying (6 games)
Wednesday, Feb. 23
8 a.m. — B Squad qualifying (6 games)
12 noon — C Squad qualifying (6 games)
6 p.m. — A Squad qualifying (6 games)
Thursday, Feb. 24
8 a.m. — C Squad qualifying (6 games)
12 noon — A Squad qualifying (6 games)
6 p.m. — B Squad qualifying (6 games)
Top 25 percent of field advances to Cashers Round
Friday, Feb. 25
8 a.m. — Cashers Round (8 games)
Top 24 advance to match play
3 p.m. — Match Play Round 1 (6 games)
6 p.m. — Live ESPN2 coverage: final two games of Round 1 matches
Saturday, Feb. 26
8 a.m. — Match Play Round 2 (8 games)
1:30 p.m. — Match Play Round 3 (8 games)
Top 6 advance to stepladder finals
10 p.m. – Live ESPN2 coverage
Match 1: No. 6 qualifier vs. No. 5 qualifier
Match 2: Winner of Match 1 vs. No. 4 qualifier
Sunday, Feb. 27
3 p.m. – Live ESPN stepladder finals
Match 3: Winner of Saturday's Match 2 vs. No. 3 qualifier
Semifinal: Winner of Match 3 vs. No. 2 qualifier
Championship: Winner of semifinal match vs. No. 1 qualifier