2013 Senior Championships wraps up
July 04, 2013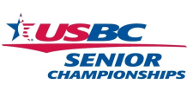 RENO, Nev. - The 2013 United States Bowling Congress Senior Championships came to a close as 12 champions were crowned at the National Bowling Stadium on Wednesday.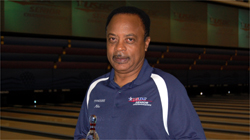 The introduction of the new 50-54 age category provided some high-scoring excitement, and Michael Moore of Nashville, Tenn., outlasted the 25-player field with a nine-game handicap total of 2,268 to claim the inaugural 50-54 Open Division title.
 
The 54-year-old right-hander began the position round with a 34-pin lead and finished with a 723 series to secure his hold on the top spot. The high score on the pair was 750, but Moore was able to keep his cool and fend off his fellow finalists by enjoying the company of the other competitors.
 
"It was tough," said Moore, who averaged 234 on the way to a 2,106 scratch total. "There were some very good bowlers in our group. I just kept my tension down and relaxed by joking with everybody. Everybody was very friendly and had a good time. I didn't expect to win this, but it means a whole lot. It was an excellent experience for me coming out of Nashville."
 
 
It was the third time the 69-year-old left-hander earned a spot at the Senior Championships, and she relied on a time-tested philosophy of keeping things simple on the lanes at the NBS.
 
"This is my third time, and I never finished quite this well," said Eisenhut, who paired with Marilyn Brown of Bellingham, Wash., to capture the Division I Doubles title at the 2009 USBC Women's Championships, also held at the 78-lane NBS. "I have a philosophy. If you try to stay clean, you'll be OK. Just don't forget what your basic game is. I've won at nationals before, and it's a neat and fun experience."
 
The other winners in the Open Division include: Ages 55-59 - Raymond Johnston, Albuquerque, N.M.; Ages 60-64 - Albert Manzella, McCalla, Ala.; Ages 65-69 - Curt Snyder, Yucca Valley, Calif.; Ages 70-74 - Ron Erickson, Bakersfield, Calif.; Age 75 and above - David Pierce, Walden, Colo.
 
Also claiming crowns in the Women's Division were: Ages 50-54 - Cherie McCall, Troy, Idaho; Ages 55-59 - Marcia Fries, Lexington, Neb.; Ages 60-64 - Karla Alsgood, Rio Linda, Calif.; Ages 70-74 - Jean Gilbert, Richmond, Va.; Age 75 and above - Stella Nickel, Campbell River, British Columbia, Canada.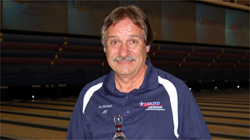 The tightest race came from the Open Division's 60-64 classification, which saw Manzella edge Gary Keener of Indianapolis by a single pin. Manzella, a 63-year-old right-hander, fired a 681 series in his final three games to finish with a 2,260 nine-game handicap total.
 
"I got on a roll at the end of the game, and it proved to be very wise because I thought I had a bigger lead," said Manzella, who made his third Senior Championships appearance and also claimed the Class D title at the 2008 event. "When I was told I won by one pin, I nearly had a heart attack. This is my third trip, and it keeps getting better and better every time. We're all champions here. There's no reason for anybody to hang their head."
 
Top prizes ranged from $1,000-$1,200. Each winner received a crystal bowling pin, runners-up earned commemorative clocks and third-place finishers received plaques.
 
The 2013 event featured more than 400 bowlers, who competed in six games of qualifying over the course of the two-day event. The top six bowlers in each division and age classification came back Wednesday night to bowl an additional three games in the medal round, with the top overall scores for nine-games being named tournament champions.

2013 USBC Senior Championships
At National Bowling Stadium, Reno, Nev. 
 
Open 
 
  50-54 
  55-59 
  60-64 
  65-69 
  70-74 
  75 and above 
 
Women's 
 
  50-54 
  55-59 
  60-64 
  65-69 
  70-74 
  75 and above