2015 Open Championships Underway in El Paso
March 08, 2015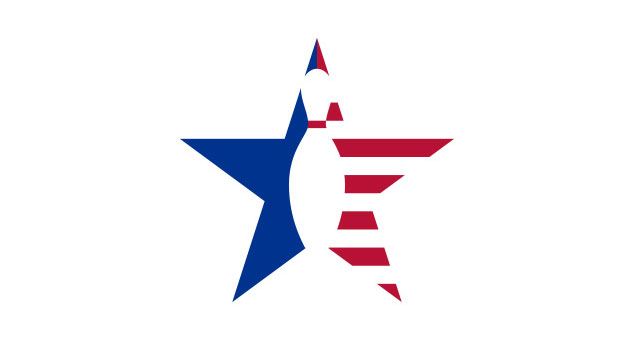 With help from El Paso's official mascot, Amigo Man, the 2015 United States Bowling Congress Open Championships got off to a festive start Saturday at the El Paso Convention Center.
Amigo Man led the tournament's first 48 teams down Center Aisle, while local entertainers - Mariachi Tapatio and Ballet Folklórico Paso Del Norte - escorted out this year's Joe Bowler, Chuck Brockett of Burlington, Iowa, before delivering some Southwestern flavor to the Opening-Day festivities.
Nearly 250 bowlers and hundreds of bowling fans and invited guests filled the 62-lane facility, which took just 64 days to transform from an empty building into the largest convention-center build in 112 years of tournament history.
The venue includes 52 lanes for the USBC Open Championships and 10 Showcase Lanes for practice sessions and the Bowlers Journal Championships presented by USBC, office and vendor space, locker and squad rooms and a concessions area.
El Paso Mayor Oscar Leeser and his wife Lisa, USBC President Andrew Cain, County Commissioner David Stout, Destination El Paso General Manager Bryan Crowe and El Paso Sports Commission Executive Director Brian Kennedy were on-hand for the formal ribbon cutting, Brockett officially kicked off the event by knocking down six pins on the ceremonial first ball and two bowlers from each team got to participate in the Mass Ball Shot Ceremony.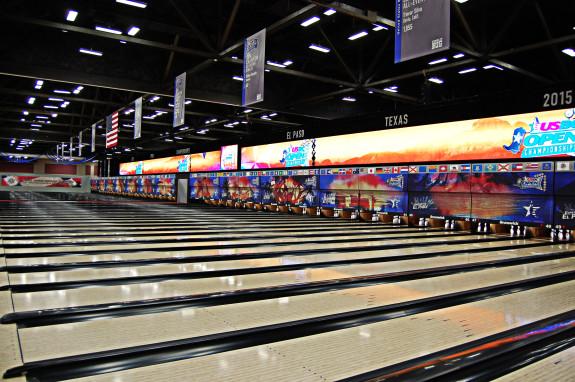 Brockett, a 55-year-old left-hander, made his third consecutive Open Championships appearance and randomly was selected from the bowlers on Saturday's squad to preside over the opening ceremony, a tradition that dates back to 1951. To keep with the local theme, he sat atop the Joe Bowler throne in a Mariachi vest and sombrero, instead of the traditional cape, crown and scepter.
"My son and I were the last ones standing, so I was pulling for him," said Brockett, who is the general manager of the Burlington Bees, the Single-A affiliate of the Los Angeles Angels of Anaheim. "I was nervous, but excited. I just didn't want to dump it in the gutter. I pulled the shot, but thought I covered the spare. It's exciting to know that I'll always be Joe Bowler for 2015, and I am going to treat the sombrero and vest like trophies."
Saturday marked the first of 128 consecutive days of competition, which will bring nearly 60,000 bowlers and guests to Sun City between now and July 12. This is the tournament's first visit to El Paso and fourth trip to the state of Texas.
On the lanes, Al's Pro Shop 2 of Mazeppa, Minnesota, took the lead in Regular Team for the second consecutive year after posting games of 850, 893 and 928 for a 2,671 total. Darik Rude led the way with a 660 series and was joined by Jeff Kiffmeyer (548), Andy Rude (538), Doug Christianson (492) and Matthew Carenza (433).
"The lanes definitely were a little more difficult this year," said Darik Rude, a 34-year-old right-hander who made his 15th tournament appearance. "We bowled the opening weekend last year and went home with the lead, but that didn't last too long. It's fun to bowl early and see your name on the leaderboard. It's one of our goals each year."
Weaver Farms of St. Anthony, Idaho, found its way to the top of the Classified Team standings with a 2,485 total on games of 834, 730 and 921. Jace Crain paced the team with a 590 set and was followed by Dan Weaver (545), John Hansen (505), James Armstrong (423) and Christy Hansen (422).
Competition continues Sunday morning with the first doubles and singles squad of the year and will run daily from 9 a.m. until approximately midnight.
For more information on the Open Championships, visit BOWL.com/OpenChamp.
Visit us on Facebook at the official USBC Open/Women's Championships page.