2017 Senior Championships concludes in Las Vegas
August 12, 2017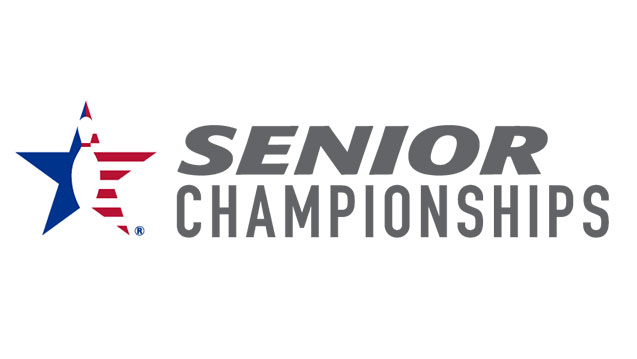 Results | PhotosARLINGTON, Texas -
The 2017
United States Bowling Congress Senior Championships
welcomed 430 competitors to the Las Vegas area this week, and national titles were earned in six age classifications.
The event featured representatives from 48 states and four Canadian provinces, who bowled two three-game qualifying blocks over two days at Texas Star Lanes inside Texas Station Gambling Hall and Hotel in North Las Vegas.
The top six competitors in each category advanced to Friday's medal round.
Pinfall did not carry over, but participants received bonus pins to reward them for their qualifying efforts. The leader after six games earned 50 bonus pins, second place received 40 pins and so on, and those pins were added to their three-game medal-round totals.
The three-game pinfall from the medal round, with bonus pins and handicap (90 percent of 220), determined the 12 champions for 2017.
The 2017 Senior Championships again featured two divisions - Open and Women's - with six age classifications (50-54, 55-59, 60-64, 65-69, 70-74, 75 and above). All winners received a $1,000 top prize.
In the Women's Division, three qualifying leaders went on to earn their respective titles.
Janice York of Arkansas was able to edge her way to the top spot in qualifying in the 65-69 category and was dominant in the medal round, cruising to the win with a 774 series, nearly 100 pins better than defending champion Donna Shipley of Missouri (679). The win was the second of the summer for York, who also recorded a title in the Topaz Doubles division at the 2017 USBC Women's Championships in Baton Rouge, Louisiana.
New Mexico's Jill Levy led wire to wire in the 60-64 age bracket and claimed the title with a 691 series in the medal round, while 75 and above top seed JoAnn Cossu of Oregon outlasted Montana's Peggy Reller in a roll-off, 51-33, after the two tied in the medal round with 703.
Barbara Teape of Illinois (50-54) and Utah's Julie Staheli (55-59) won their classifications, shooting 692 and 752, respectively, and Maryland's Mary Mergler used the format to her advantage, sneaking into the medal round in sixth place, before a 723 effort in the medal round helped her to the overall win in the 70-74 category.
In the Open Division this year, Idaho and Montana each earned a pair of titles.
Idaho's Vince Tracy (50-54) and Louie Serrano (55-59) were victorious, shooting 741 and 714, respectively, in the medal round, while Montana's wins came in the 65-69 and 70-74 categories. The first was earned by Ival Jackson with a 709 performance, and Gary Smith claimed the latter with a 688 set.
The other winners were Alaska's Philip Heine in the 60-64 classification with a 710 series and California's Frank Menchaca with a 730 set in the 75 and above category.
The highest game of the week at Texas Station was a 297 effort by Alford Ellis of North Carolina, which came in the third game of qualifying. He made the 55-59 medal round and finished fifth overall.
The highest series of the tournament was an 806 set by Michael Larson of North Dakota, coming on games of 279, 269 and 258 during the second round of qualifying. Larson qualified first in the Open 50-54 category and went on to finish third overall.
The Senior Championships is a national event for bowlers who have qualified through their state's senior tournament. This year's event featured a prize fund of $43,000.