2019-2020 Dexter High School All-American Bowling Team selected
July 01, 2020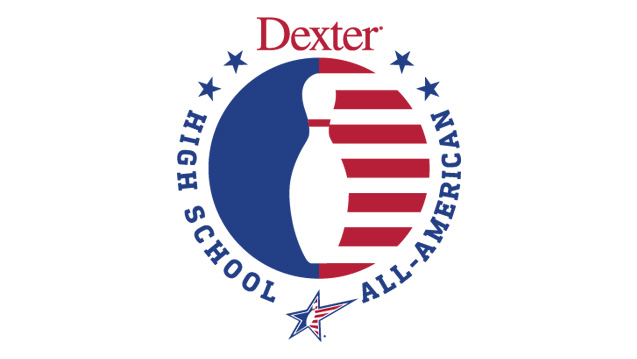 ARLINGTON, Texas –
The 2019-2020 Dexter High School All-American Team features two bowlers from last season's team, and three juniors are among the 10 high school bowlers selected for this year's squad.
The teams, selected by Dexter Bowling in consultation with the staff of International Bowling Campus Youth Development, are comprised of five girls and five boys. Bowlers must have participated on a recognized interscholastic high school bowling team during the 2019-2020 school year.
Applicants were required to have at least a 3.0 grade-point average (on a 4.0 scale) and to submit a resume of their bowling and academic achievements, along with an essay, to be considered for the team. They also were required to provide recommendation letters from their coaches or athletic directors and at least one additional letter of recommendation.
"Dexter Bowling congratulates the boys and girls who excelled on the lanes and were among the top performers in their high school classes," said Paul Sylvia, Dexter Bowling Vice President. "We had another great field of applicants this year, which shows how bowling has become an integral part of high school athletics. Dexter Bowling appreciates opportunity to recognize these outstanding student-athletes."
Each team member will receive a $1,000 scholarship.
The five student-athletes selected to the girls' team:
Morgan Gitlitz (Freehold, New Jersey) –
The senior posted a 4.81 grade-point average and was a member of the National Honor Society and the national math and science honor societies. As captain of her high school bowling team the last three years, she helped Colts Neck High School to its first team title in 2018-2019 and set the school record for highest series (757) earlier this year.

Victoria Lazo (Houston) –
The junior has taken honors courses since her freshman year and has a 4.12 GPA. She led Dobie High School to ninth- and third-place finishes at the state tournament and has led her district in average the last three years. Her volunteer work includes serving as a Greater Houston USBC Youth Leader for the past five years, where she currently is vice president, and with the Houston Food Bank.

Evan Smith (Seattle) –
The senior, who took honors classes in biology, language arts and world history, also is part of the concert and marching bands at West Seattle High School. She led the charge to have a bowling team at her school and helped the team to the state tournament in its first year in 2019-2020, where she finished 12th in the individual standings. She also serves as a director on the Greater Seattle USBC board.

Ashlyn Okazaki (Mililani, Hawaii) –
Active in performing arts, the senior was the lead or played a supporting role in numerous musical productions and also played softball for 'Iolani School. She helped her bowling team capture state titles the last two seasons, the school's first state titles. She has signed to bowl at Prairie View A&M in the fall.

Kristin Womeldorf (Apollo, Pennsylvania) –
She posted 4.17 GPA and started taking college classes through an early start program. She was actively involved in numerous school clubs, including serving as president for the concert band and was the student council school board representative. She launched the bowling program at Apollo-Ridge High School her junior season and earned league MVP in her junior and senior seasons.
The five student-athletes selected to the boys' team:

Tanner Ausec (Colorado Springs, Colorado) –
The senior posted a 4.25 GPA and ranked seventh in his class. As team captain, he led the Rampart High School bowling team to back-to-back state titles, the first team to accomplish the feat in Colorado. He serves as a youth director for Pikes Peak USBC and was a 2020 USBC Youth Ambassador of the Year.

Justin Bohn (Jackson, New Jersey) –
The junior sports a 3.9 GPA and has taken numerous honors classes. He is captain of the bowling team and led Jackson Liberty High School to the state title the past two seasons. He volunteers as a youth bowling coach and has assisted with numerous tournaments, including handling social media and livestreaming events.

Alexander Kobus (Crown Point, Indiana) –
He was the top-ranked senior at Boone Grove High School with a 4.18 GPA. The captain of his bowling team, he was instrumental in getting bowlers to volunteer their time with Special Olympics Bowling. He also has done numerous community projects through the Boy Scouts (he is an Eagle Scout) and the National Honor Society.

Blake Martin (Oakdale, Minnesota) –
The junior has a 4.14 GPA and is a three-year member of the band, where he is first chair percussion for St. Croix Lutheran Academy. He was nominated to the National Youth Leadership Forum and attended the Academies by Harvard Student Agencies last summer. He has been captain of the bowling team the last two seasons and was a first-team all-conference selection each of the last three years.

Takuma Walter (Memphis, Tennessee) –
He is an AP Scholar with Distinction and had a 4.6 weighted GPA. In his senior year, he was captain of the tennis and bowling teams at White Station High School and qualified for state singles in bowling. He was co-lead of the school community service team and on the Green Team. He is an Eagle Scout and fluent in Japanese.
Ausec and Kobus are making their second appearances on the team. Each was selected during their junior seasons last year.
In addition to her selection to the girls' team, Womeldorf was named captain of the 2019-2020 Dexter Bowling High School All-American Team and receives the Bud Clapsaddle Award. The award is named for the former Dexter Bowling vice president who oversaw selection of the first 12 teams, and Womeldorf receives an additional $500 scholarship.
Visit
BOWL.com/HighSchool
for more information on high school bowling, including the Dexter High School All-American Team and grant initiatives to assist high school programs.
2019-2020 DEXTER HIGH SCHOOL ALL-AMERICAN TEAM
Name, Year, High School, Hometown
Girls Team
Morgan Gitlitz, Senior, Colts Neck High School, Freehold, N.J.
Victoria Lazo, Junior, Dobie High School, Houston
Evan Smith, Senior, West Seattle High School, Seattle
Ashlyn Okazaki, Senior, 'Iolani School, Mililani, Hawaii
Kristin Womeldorf, Senior, Apollo-Ridge High School, Apollo, Pa.
Boys Team
Tanner Ausec, Senior, Rampart High School, Colorado Springs, Colo.
Justin Bohn, Junior, Jackson Liberty High School, Jackson, N.J.
Alexander Kobus, Senior, Boone Grove High School, Crown Point, Ind.
Blake Martin, Junior, St. Croix Lutheran Academy, Oakdale, Minn.
Takuma Walter, Senior, White Station High School, Memphis, Tenn.