2019 USBC Convention and Annual Meeting is in Las Vegas this week
April 29, 2019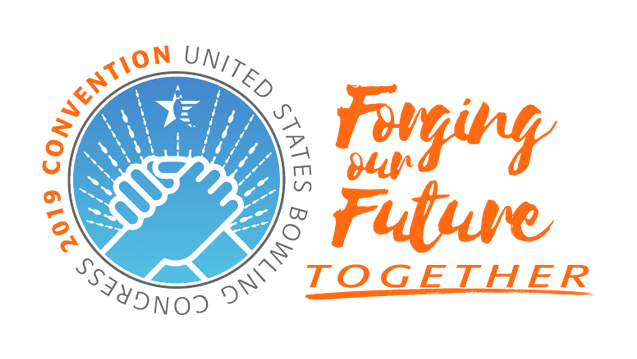 ARLINGTON, Texas –
The 2019 United States Bowling Congress Convention and Annual Meeting will start its four-day run at The Orleans in Las Vegas on Monday and will have educational seminars, national awards presentations, the USBC Hall of Fame induction ceremony and the legislative session during the week.
The Rules seminar, which reviews rule amendments to be voted on later in the week along with the popular rules quiz, starts the program late Monday afternoon before a full slate of seminars on Tuesday.
Tuesday's schedule starts with special guest speaker Tim Gard, a top motivational speaker who has spoken at more than 2,000 events worldwide. USBC will have two other guest speakers on Tuesday's program – Leah Brown presenting The Generational Story You've NEVER Heard and Maxine Shapiro's Collaborate: How to inspire an awesome outrageous legendary experience – in addition to several seminars for delegates in attendance.
The Delegate Welcome Reception also is scheduled for Tuesday evening.
Wednesday's schedule features additional seminars, including the Meet the Candidates session where delegates have the opportunity to hear from candidates running for the USBC Board of Directors, and the Registered Volunteer Program/SafeSport seminar featuring Wendy Guthrie, the United States Olympic Committee (USOC) Vice President of Athlete Safety and Katie Hanna, the U.S. Center for SafeSport Director of Education and Outreach. The opening session of the USBC Annual Meeting is set for Wednesday afternoon.
The USBC Hall of Fame dinner and induction ceremony is Wednesday evening and this year's class includes Kelly Kulick, Chris Barnes, and Mika Koivuniemi being inducted in Superior Performance, along with the late Jim St. John (Veterans category), Larry Lichstein (Pioneer), and bowling journalist Bob Johnson and the late John Davis, the founder of Kegel, in Meritorious Service.
Thursday's sessions of the Annual Meeting will include presentations of national youth awards and scholarships, including the USBC National Recognition Awards and the Alberta E. Crowe and Chuck Hall Star of Tomorrow Awards. The USBC board elections and legislative session are set for Thursday afternoon.
BowlTV.com
will have live coverage of the USBC Hall of Fame induction ceremony and the Annual Meeting sessions.
Visit
BOWL.com/Convention
for complete information on the 2019 USBC Convention and Annual Meeting.