2023 Earl Anthony Scholarship winners named
April 11, 2023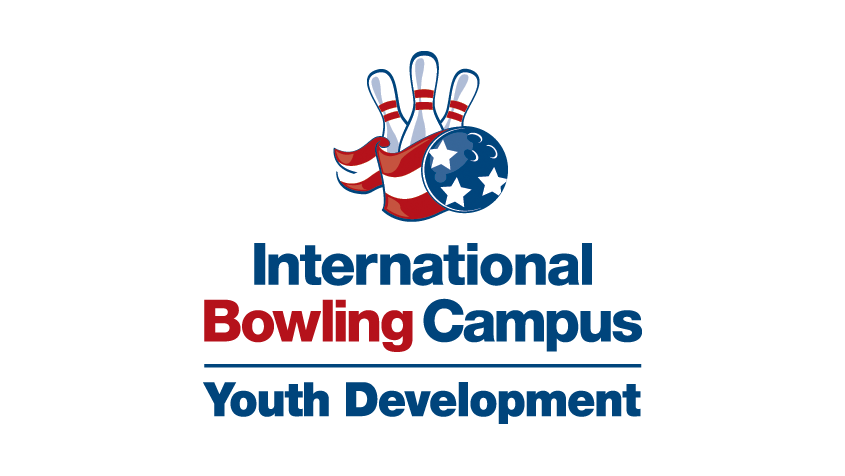 ARLINGTON, Texas
– Five United States Bowling Congress Youth members were selected to receive an Earl Anthony Memorial Scholarship in 2023 in recognition of their academic achievements and contributions to their communities.

Recipients were selected by the International Bowling Campus Youth Committee from submitted applications, and each will receive a $5,000 scholarship. The scholarship is named in honor of the legendary hall of famer who was dedicated to helping youth bowlers.

The five recipients of an Earl Anthony Memorial Scholarship are:

* Logan Bradley, Springfield, Oregon
* Jena Edwards, De Witt, Iowa
* Emily Hawkins, Round Lake Heights, Illinois
* Hannah Melone, Addison, Illinois
* Isabelle Snyder, Cincinnati

Bradley is a senior at Springfield High School, where he has maintained a 4.0 GPA despite challenging himself with several Advanced Placement and honors classes. He has been on the honor roll every semester of his high school career, is currently ranked first in his graduating class of 268 students and is a member of the National Honor Society.
Not all of Bradley's time is spent on academics, however; his schedule is chock full of extracurricular activities as well, including cross country, track – where he is a team captain – Advanced Audition Choir, the nationally-renown school magazine and the Rotary Youth Leadership Program.

On the lanes, Bradley currently has a high game of 277 and a high series of 666, and he recorded an 11th-place finish in U18 Singles at the 2022 Oregon State USBC Youth Championship.
Edwards currently is completing her senior year at Central De Witt High School; however, she has been taking classes at Clinton Community College at the same time, which means she is on track to attain her associate's degree at the same time as her high school diploma. Despite taking on a course load filled with college-level, dual-credit and honors-level classes, Edwards has maintained a 4.0 GPA and has earned the distinction of being the No. 1-ranked student in her graduating class (138 students).
Outside the classroom, Edwards is involved in multiple extracurricular activities. She has been a four-year member of the bowling team, Future Business Leaders of America, student council and concert/marching band, a three-year participant in jazz band, speech team and the Drama Department's set crew and a two-year contributor to both the National Honor Society and the Dance Marathon Planning Committee.
As a bowler, Edwards has authored outstanding performances at tournaments such as the 2021 Iowa State Youth Championship Tournament, where she took first place in Division I Singles and All-Events. Also, she qualified for the national finals at the 2022 Junior Gold Championships.
Hawkins is a senior at Grant High School in Fox Lake, Illinois, where she has established a 5.010 GPA (on a 4.0 scale) thanks to her success in multiple AP and honors courses. She has been on Grant's honor roll every semester of her high school career, and her strong academic prowess allowed her to gain acceptance into the National Honor Society during her sophomore year – NHS membership invitations are more commonly extended to juniors and seniors.
A long list of extracurricular activities occupies Hawkins' time when she isn't hitting the books. Some of those activities include varsity bowling, the Principal's Advisory Council, marching band – where she has earned section leader status – the Student Athletic and Activities Leadership Team and the Big Dog Freshman Mentoring Program.
Hawkins' bowling resume currently boasts a high game of 246 and a high series of 631. She took third place at the 2022 Northern Lake County Conference tournament and fifth place at the Illinois High School Association Regionals.
Melone, a senior at Addison Trail High School, has put together an impressive academic record, maintaining a 4.429 GPA (on a 4.0 scale) and remaining on honor roll despite taking on a schedule filled with AP and honors classes, ranking in the top 30 of her graduating class of nearly 450 students and earning Illinois State Scholar and AP Scholar status.
Melone's extracurricular involvement is just as impressive as she takes part in myriad activities, including bowling, Key Club, student council, Business Professionals of America, basketball, volleyball and softball, among others.
During the 2022-23 bowling season, Melone helped lead the Addison Trail Varsity Girls' Bowling Team to its first IHSA State Tournament appearance since 2005. Melone has excelled individually as well, recording multiple top-10 finishes in high level events such as Pepsi USBC Youth Championship qualifiers.
Snyder is a senior at Colerain High School, where she has maintained a 4.0 GPA thanks to straight A report cards throughout her high school career. That feat is made more impressive when examining Snyder's transcript, which has been consistently loaded with every AP and honors class that Colerain has to offer. For her academic efforts, Snyder has been rewarded with Honor Roll 4.0 and National Honor Society status.
Aside from being a standout student, Snyder has impressed many with her extracurricular involvement as well. She has participated in a long list of activities throughout her high school career, including varsity bowling, show choir, drama club, book club, Spanish club, dance, chamber singers and more.
Snyder's list of individual bowling accomplishments includes a high game of 289, a high series of 673 and a first-place finish in Singles at the USBC Greater Cincinnati Youth Championship. While bowling for Colerain, Snyder has notched multiple all-tournament team selections, and she helped the Cardinals to their first ever state tournament berth.
In addition to being a USBC Youth member, applicants for the Earl Anthony Memorial Scholarship must have been a senior in high school or a college student and have a record of strong community involvement and academic achievements as well as financial need. Applicants must have a minimum cumulative GPA of 3.0 based on a 4.0 scale (or equivalent).
Click here

to view a list of past Earl Anthony Memorial Scholarship winners.

Visit BOWL.com/ScholarshipsAwards to learn more about scholarship opportunities for youth bowlers.