2023 U.S. Open to get underway in Indianapolis on Sunday
January 28, 2023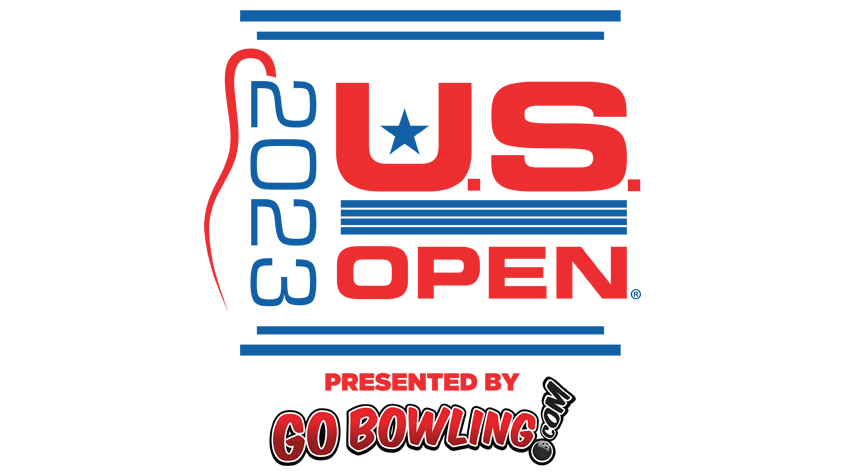 ARLINGTON, Texas –
There is nothing quite like the start of a new bowling season.
That's because whether you're a league bowler or a touring professional, each new season provides the opportunity to catch up with old friends, get back in the swing of competition and pursue challenging goals designed to take your game to the next level.
For members of the Professional Bowlers Association Tour, the season-opener is even more special because it happens to take place at one of the sport's most-prestigious major championships, the U.S. Open.
The 2023 U.S. Open presented by Go Bowling!, a major championship on the Professional Bowlers Association Tour schedule, starts Sunday at Royal Pin Woodland (formerly Woodland Bowl) in Indianapolis and will wrap up on Feb. 5.
The week-long tournament is sure to be chock full of intriguing action. With that in mind, here are some unique storylines to keep your eye on during this year's tournament:
Simonsen looks to complete successful title defense
Since all 108 bowlers in this year's U.S. Open field will be looking to reach the top of the mountain, it's probably best to begin by looking at the man who currently resides there.
In this case, that would be Anthony Simonsen of Las Vegas.
Simonsen won last year's tournament, which was also held at Woodland, by defeating E.J. Tackett of Bluffton, Indiana, 232-165 during the live TV finals on Fox Sports' FS1.
The victory earned Simonsen the tournament's $100,000 first-place prize and the distinction of being the youngest player in PBA history to win three majors at just 25 years and 31 days old. USBC and PBA Hall of Famer Dave Davis held the previous mark (25 years, 43 days).
Not one to rest on his laurels, a little over a month later, Simonsen became the fastest to record four PBA major victories when he won the 2022 United States Bowling Congress Masters in Las Vegas.
Simonsen can rewrite the record book once again by capturing major No. 5 in Indianapolis this week. However, to do so, he'd have to complete the first successful U.S. Open title defense since Dave Husted accomplished the feat in 1996.
It's sure to be a tall task, but Simonsen has already proven time and time again that he's more than up to the challenge.
Belmonte aims to break own record
Speaking of being up to a challenge, no bowler in the world has proven himself more capable of rising to the occasion than has Australian superstar Jason Belmonte.
Belmonte has been the consensus pick as the world's No. 1 bowler for the better part of the last decade, and it's easy to understand why as a seven-time PBA Player of the Year and the tour's all-time leader in major championship victories with 14.
The two-hander already has one U.S. Open title under his belt. That win came when he defeated Simonsen (226-201) during the stepladder finals at the 2020 event held at Sun Valley Lanes in Lincoln, Nebraska.
That victory was especially sweet for Belmonte as it allowed him to become just the second player in PBA history to capture the elusive Super Slam, which means a player has won five different major championship titles. PBA Hall of Famer Mike Aulby is the only other bowler to have accomplished the feat.
Belmonte comes to Woodland looking to add to his already-legendary resume by starting the 2023 season with U.S. Open win No. 2 and major title No. 15.
If past history is any indicator of things to come, Belmonte is almost certain to be in the mix all week long at Woodland.
MLB's Mookie Betts, country music's Jimmie Allen to take part in U.S. Open activities
The Bowling Proprietors' Association of America recently awarded Los Angeles Dodgers outfielder Mookie Betts and country music headliner Jimmie Allen exemptions into the main field at the 2023 U.S. Open.
Betts and Allen have served as advocates and ambassadors for the sport of bowling, and both still compete in high level events across the country as much as their busy schedules will allow.
Allen will participate in Sunday's pre-tournament qualifier after being forced to decline his exemption in order to perform at this year's Grammy Awards in Los Angeles on Feb. 1.
Betts, meanwhile, will compete in the tournament proper as a member of A Squad, which kicks off this year's event Tuesday morning at 8 a.m. Eastern for the first of three eight-game qualifying blocks.
The Dodgers' all-star outfielder has been an ardent supporter of both USBC and PBA tournaments through the years, maintaining an average of right around 200 during 11 career PBA events.
Betts' crowning PBA achievement to date came in 2017 when he recorded a perfect game during qualifying-round action at PBA World Series of Bowling IX at the National Bowling Stadium in Reno, Nevada.
Regardless of how Betts and Allen perform on the lanes, just having them on site is sure to add even more excitement to an already-thrilling week of action on the lanes in Indianapolis.
Don't overlook the locals
Eight Indiana natives head to Woodland hoping to win the title and keep the 2023 U.S. Open crown in the Hoosier state.
That list includes a pair of past major champions in Wes Malott of Fort Wayne, who won the 2012-2013 Lipton U.S. Open, and Tackett, who secured major victories at the 2016 PBA World Championship in Reno and the 2017 FireLake Tournament of Champions in Owasso, Oklahoma.
Malott's son Jordan, also of Fort Wayne, is in this year's field as well. The younger Malott, a current member of Junior Team USA, is no stranger to success at Woodland as he has authored strong performances there in years past while competing at the Junior Gold Championships.
Nevertheless, fan-favorite honors may very well go to Indianapolis natives Brent Boho and Zach Weidman, who will have the advantage of bowling in their own backyard and being able to sleep at home throughout this year's tournament.
Despite having to travel a bit farther, Kevin McCune of Munster, Ronnie Russell of Marion and Matthew Sanders of Evansville will also feel at home and should garner plenty of support this week at Woodland.
A family affair
Competing for a major title is always a nerve-wracking experience.
As such, it's nice when a bowler can count on the support of family to help weather the storm.
Several 2023 U.S. Open competitors will be able to get that support not just from the stands but from the settee as well since they will have family members bowling right alongside them.
As already discussed, father-son duo Wes and Jordan Malott are in this year's field as are PBA Hall of Famer Chris Barnes and his son Ryan, both of Denton, Texas. The Bohn family of Jackson, New Jersey, has three bowlers in the field as legend Parker Bohn III and sons Justin and Brandon are all competing at this year's U.S. Open.
Aside from the father-son pairs, two sets of brothers will compete together this year as well.
The first is Darren Tang of Las Vegas and brother Michael Tang of Pickerington, Ohio, and the second is the Lavery-Spahr brothers, Sean and Anthony, both of Pasadena, Texas.
It remains to be seen how the family units will fare in the final standings, but just being able to share the competition experience is sure to make the 2023 U.S. Open one they won't soon forget.
Tournament action begins Sunday morning when 108 bowlers take to the lanes at Royal Pin Woodland for the eight-game PTQ, which is scheduled to begin at 9:30 a.m. Eastern.
A minimum of 21 players will advance out of the PTQ and be added to the tournament's main field, which also will feature a total of 108 bowlers.
Those bowlers will have the opportunity to familiarize themselves with each of the tournament's four challenging oil patterns during Monday's practice session, which will run from 9 a.m. to 7:30 p.m. Eastern.
Tournament play will officially begin Tuesday morning at 8 a.m. Eastern when the bowlers on A Squad hit the lanes for their first eight-game qualifying block. B Squad and C Squad will follow at 1 p.m. and 6 p.m. Eastern, respectively.
All competitors will complete 24 games of qualifying over three days and three lane conditions before the field is cut from 108 to 24 for three rounds of round-robin match play, which will be contested on a fourth oil pattern.

Pinfall totals for 24 games will determine the 24 players for round-robin match play, and 48-game totals, including 30 bonus pins for each win in match play, will decide the nine bowlers who advance to the two live televised rounds.
The first round will feature seeds No. 5-9 battling it out on FS1 on Feb. 4 at 4 p.m. Eastern. The bowler who wins that stepladder will join seeds No. 1-4 for the championship round Feb. 5 at 2 p.m. Eastern on FOX.
The 2023 U.S. Open will be a collaborative effort between USBC and BPAA and again will be considered a major on the PBA Tour. The total prize fund for the event will exceed $275,000.
For more information about the U.S. Open, visit
BOWL.com/USOpen
.