4 Wheel Drive for Squad Honors
July 18, 2012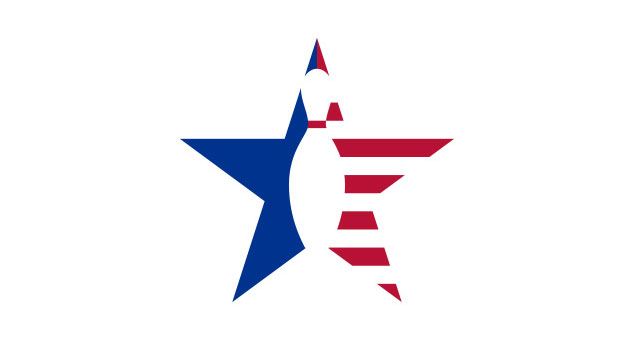 Volkswagen auto mechanic Eike Kabowski, 24, from near Hannover in Germany, tightened all the nuts and slipped into four-wheel drive to top Wednesday's closing squad with a score slightly under the 1400-barrier, a 1397 and a high game of 269.
That was 16 pins better than the closest challenger, Dennis Eklund who posted 1381, including the tournament's high game to date, 289.
The squad also featured two English stars, Paul Moor and Stuart Williams, the latter runner-up in San Marino last week. Moor had the edge wwith 1333 to Williams' 1252.
There were just five women on this squad and the best of the quintet was Sweden's Nina Flack, hitting 1218 including her eight points per game bonus.
"This is my second time here in Barcelona," Kabowski told us. "I remember making the cut but I can't recollect how much further than that I reached. I also enjoyed Barcelona for a holiday. I like Bowling Pedralbes, it is a small hall but it works very well."
The overall standings still have the tied lead between Ruiz and Maggi on 1424.
Cries of woe and then of joy here in Barcelona as news came through that popular Danish player Jesper Agerbo has had to cancel this year's entry due to wife Rikke Holm (nee Rasmussen) immenently giving birth to a prospective new member of the Danish federation.
Said infant was due at the beginning of July but delayed his/her arrival to coincide with the Ciutat de Barcelona, much to the dismay of Daddy, who loved the Bowling Pedralbes lanes.
As soon as the news of whether the new born is a future member of the Danish men's or women's national team is learned, it will be passed on.
Jesper, of course, is famous for being runner-up to Walter Ray Williams in the Masters of the Men's World Championships in Bangkok in 2008. Rikke Holm has a long standing crop of medals with the Danish national team.
Full results and tournament information on: www.fcbb.cat
TOP TEN STANDINGS AFTER SQUAD 3:
PROVISIONAL QUALIFICATION
| | | | | | | | | | | | | |
| --- | --- | --- | --- | --- | --- | --- | --- | --- | --- | --- | --- | --- |
| P | Player | Club | Federation | 1 | 2 | 3 | 4 | 5 | 6 | Pins | Hdcp | Total |
| 1 | Mats Maggi | Les Bassins | Belgium | 234 | 254 | 237 | 205 | 245 | 249 | 1424 | 0 | 1424 |
| 2 | Ildemaro Ruiz | Independent | Venezuela | 228 | 238 | 255 | 219 | 245 | 239 | 1424 | 0 | 1424 |
| 3 | Osku Palermaa | Patteri/Pergamon | Finland | 174 | 255 | 232 | 259 | 247 | 232 | 1399 | 0 | 1399 |
| 4 | Eike Kabowski | Independent | Germany | 252 | 204 | 222 | 269 | 255 | 195 | 1397 | 0 | 1397 |
| 5 | Marcial Ovide Marron | Diagonal | Catalonia | 234 | 235 | 267 | 217 | 202 | 234 | 1389 | 0 | 1389 |
| 6 | Dennis Eklund | Independent | Sweden | 233 | 289 | 215 | 216 | 222 | 206 | 1381 | 0 | 1381 |
| 7 | Peter Ljung | Team Pergamon | Sweden | 235 | 216 | 275 | 203 | 233 | 209 | 1371 | 0 | 1371 |
| 8 | Paul Moor | Powerplay Pro shop | England | 225 | 214 | 201 | 235 | 210 | 248 | 1333 | 0 | 1333 |
| 9 | Sami Lampo | Giants | Finland | 224 | 214 | 211 | 212 | 242 | 225 | 1328 | 0 | 1328 |
| 10 | Moises Perez Ibañez | Diagonal | Catalonia | 233 | 236 | 223 | 202 | 182 | 247 | 1323 | 0 | 1323 |