62 Players Enter 2016 PBA League Draft Pool
November 19, 2015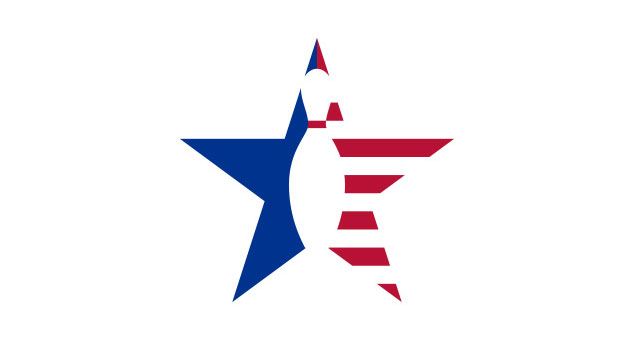 Bill Vint
Professional Bowlers Association
The eight PBA League managers will have difficult decisions to make in filling the final two berths on each of their teams for the 2016 PBA League program after 62 players formally announced their wishes to participate in the 2016 PBAL competition March 31-April 3 at Bayside Bowl in Portland, Maine.
The eight team managers had the opportunity to protect up to three players from their 2015 rosters. Teams, managers and protected players for 2016 are:
● GEICO New York City WTT Kingpins (manager Carolyn Dorin-Ballard): Pete Weber, Scott Norton, Mike Fagan.
● Barbasol Motown Muscle (Del Ballard Jr.): EJ Tackett, Ronnie Russell, Josh Blanchard.
● Dallas Strikers (player-manager Norm Duke): Bill O'Neill, Tommy Jones, himself.
● Philadelphia Hitmen (Jason Couch): Dom Barrett, Chris Loschetter, Rhino Page.
● Portland Lumberjacks (Tim Mack): Bryon Smith, Wes Malott, Osku Palermaa.
● Brooklyn Styles (Johnny Petraglia): Sean Rash, Parker Bohn III, Walter Ray Williams Jr.
● L.A. X (Andrew Cain): Jason Belmonte, Stuart Williams, Martin Larsen.
● Silver Lake Atom Splitters (Mark Baker): Chris Barnes, Dick Allen, Tom Daugherty.
All other PBA members who wish to enter the 2016 PBAL draft, which will be held Dec. 17 during the GEICO PBA World Series of Bowling VII in Reno, had until Nov. 13 to make their intentions known. The 62 players who entered the draft are:
Patrick Allen, Brad Angelo, DJ Archer, Vincent Balisky, Dennis Briggs, Bruno Bidone, Nathan Bohr, Alvar Cardona, Dino Castillo, Ryan Ciminelli,
Christopher Colella, Sam Cooley, Mike DeVaney, James Dinkins, Mike Edwards, Patrick Girard, Andres Gomez, Dan Gordon, Rick Graham, David Haines,
Michael Haugen Jr., Tom Hess, AJ Johnson, Liz Johnson, Jack Jurek, Marshall Kent, Anthony LaCaze, Thomas Larsen, Bob Learn, Aaron Lorincz,
Scott Lyons, Dan MacLelland, Shawn Maldonado, Danielle McEwan, Matt McNeil, Amleto Monacelli, BJ Moore, Paul Moore, Craig Nidiffer, Matt O'Grady,
Missy Parkin, Thomas Patterson, Jake Peters, Connor Pickford, JR Raymond, Ted Rosenquist, Ryan Shafer, David Shoop, Anthony Simonsen, Tom Smallwood,
Jason Sterner, Harry Sullins, Jesper Svensson, John Szczerbinski, Kyle Troup, Jon Van Hess, Lonnie Waliczek, Randy Weiss, Michael Williams, Dave Wodka, Mike Wolfe.
During the draft, which will be covered live on PBA's Xtra Frame video-streaming channel beginning at 1:45 p.m. ET on Dec. 17, each team manager will be allowed to select two additional players to complete the team's roster for 2016. The KingPins will make the first pick, followed by the Muscle, Strikers, Hitmen, Lumberjacks, Styles, L.A. X and the Atom Splitters. Round two will be reversed, with Silver Lake picking first, followed by L.A. X, etc.
PBA League competition will involve a series of Baker format elimination matches, taped for telecast on ESPN on Saturday, April 2 and Sunday, April 3, and airing on ESPN on four consecutive Sundays beginning April 17 and concluding with the special Elias Cup finals match. The PBA League program will be part of an expanded "Maine Event" in Portland, including pro-ams, special activities for players and fans, and concluding with the PBA Xtra Frame Shootout, a 64-player PBA Tour match play elimination event, April 5-6.