900 Global Signs Chris and Lynda Barnes, Announces PBA Registration
January 02, 2015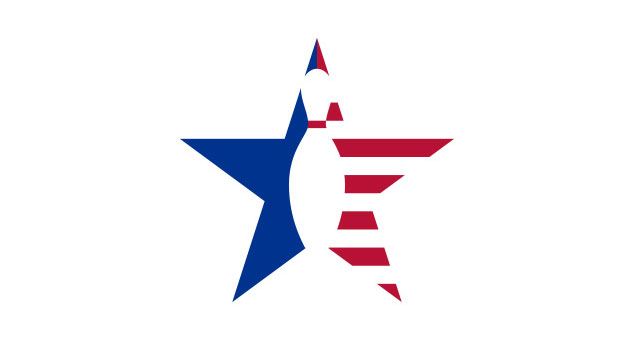 At a press conference this morning, Global Manufacturing officially unveiled its agreement with 17-time PBA Champion Chris Barnes and two-time United States Bowling Congress Queens Champion Lynda Barnes to join 900 Global as brand ambassadors. The husband and wife pair have earned many honors in the sport of bowling over their careers."Chris and Lynda's bowling accomplishments speak for themselves. It's not every day that you're given the opportunity to add individuals of their caliber to your company", said Bill Supper, Global Manufacturing's Vice President of Sales and Marketing. "Not only do they add credibility to our brand, but more importantly, they bring extraordinary impact to the sport both domestically and overseas.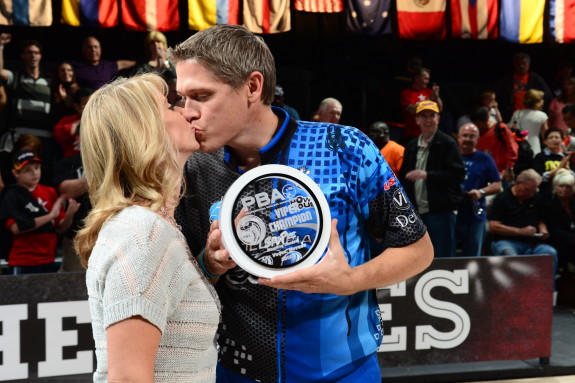 "The Barnes's have demonstrated an undeniable dedication to growing the sport through clinics, scholarship tournaments and charity events. We couldn't be more proud that we'll be there with them as they continue those activities in the future."
A native of Topeka, Kansas, Chris Barnes is a sixteen-year veteran of the Professional Bowlers Association (PBA) with over $2 million in career earnings, including at least $100,000 in 12 consecutive seasons spanning 1999-2011. Among his many tour accomplishments, Chris was named 1998 PBA Rookie of the Year. He then captured PBA Player of the Year honors during the 2008 season. He is one of only three bowlers in PBA history to earn both titles in his career on his way to becoming the fastest player to win $2 million in career earnings.
Chris also owns three major titles: the 62nd U.S. Open (2005), the 2006 Tournament of Champions, and 2011 PBA World Championships. The latter achievement vaulted Barnes into an elite class of players, becoming just the sixth in history to win the PBA Triple Crown.
Chris's also is a twelve-time member of Team USA, he was the 2003 Japan Cup champion, and he also has won two European Bowling Tour titles, the 2012 Stockholm Super Six Champion, and three USBC Open Championship Titles (1997 and 1998 Team All-Events, and 1998 Individual All Events). Barnes is a 1992 graduate of Wichita State University, where he earned a B.A. in Management. While a member of the Shocker Men's Bowling Program, he was a two-time First Team Collegiate All-American and the 1992 Collegiate Bowler of the Year.
"Lynda and I are very excited to represent the 900 Global and 3G brands in competition and in our travels around the world as ambassadors of the sport of bowling," said Chris Barnes, a resident of Double Oak, Texas. "Being based in San Antonio Texas, it provided a unique opportunity to help grow this brand from close to home.
"With the product that currently exists and that which we will help develop, the potential is tremendous. We are very impressed by the domestic and international vision that Bill Supper and his colleagues have for their company, especially their plans to invest in the continued growth of the sport."
Also joining Chris as an ambassador of the 900 Global and 3G brands is his wife, Lynda, one of the most decorated female bowlers of all time. A star from a young age, she was accurately tabbed as the Alberta E Crowe Star of Tomorrow and earned four consecutive Collegiate All-American awards at San Jose State University, including two Bowler of the Year honors.
While at SJSU, she earned her B.A. with a double major in Behavioral Science and Psychology and a minor in Marketing all on the way to becoming a twelve-time member of Team USA and 3-time National Amateur Champion. This led to an impressive list of international achievements, including being a four-time medalist at the 2005 World Championships. Later that year, she dominated the field in winning the World Cup, which ultimately led to her induction into the World Bowling Writers Hall of Fame.
Lynda's professional résumé includes the 1999 LPBT Doubles title with Kim Terrell-Kearney and the 1998 and 2008 USBC Queens titles. She made history once again by defeating PBA champion Sean Rash on network television to win the 2008 USBC Clash of Champions. She was also inducted into the USBC Hall of Fame in 2013.
In related news, Global Manufacturing also announced its intention to product register their brands with the Professional Bowlers Association. This decision will allow all products under the 900 Global and 3G brands to be used in competition on the PBA National Tour and all other PBA-related events.
Global Manufacturing, official licensee of AMF Consumer Bowling Products, also announced the registration of AMF bowling products for use in PBA Regional and PBA50 competition.