A Future For The Sport - 2021 Recap, 2022 Preview
January 06, 2022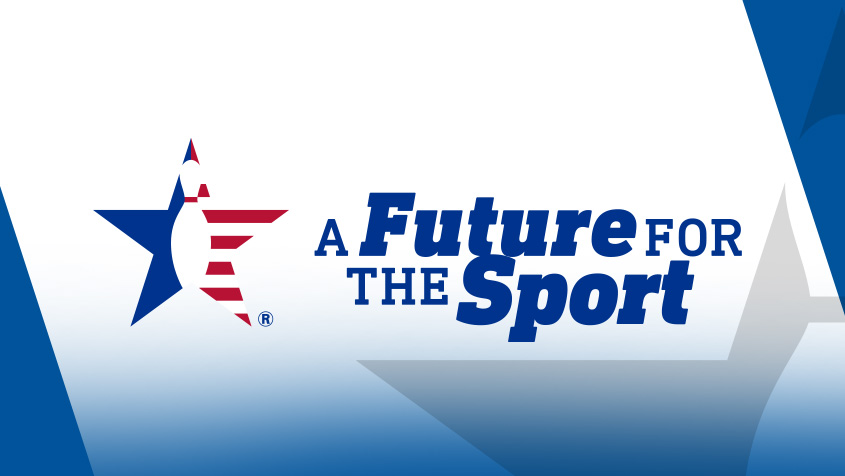 A FUTURE FOR THE SPORT - 2021 RECAP, 2022 PREVIEW

By Chad Murphy, USBC Executive Director
I hope everyone is safe, healthy and happy as we head into 2022.
A lot has transpired these past couple years. We learned a lot about each other, and through challenges, we can see, "true opportunity," as I like to say.
USBC is stable and on solid ground. We are in a good place. The past year simply was about "keeping the train on the tracks."
We entered last January with so many unknowns. The size of our market, including membership, our tournaments, as well as impact of everything on centers and industry stakeholders, all was unclear.
As the year progressed, the resiliency of bowling and our members became clear, and we saw a lot of positive movement beyond our expectations. Let's start with the membership.
USBC has a detailed and responsible budgeting process. Given the uncertainty, we forecasted COVID disruption to cause a 40% membership decline for the 2020-2021 season. The actual numbers came in as being down 29.6% for Adult standard membership, with 763,987 members.
On the youth side, we had 78,092 standard members, which was a 26.1% decline. Those numbers, along with other membership products, totaled 850,669 members for the season, a 29.6% decline.
COVID obviously took its toll, but signs of recovery were appearing toward the end of the season. Heading into the USBC Convention in April, we forecasted a 42% decline, largely driven by tight restrictions on the West Coast. As all states opened up, many leagues restarted toward the end of season, which allowed us to end where we did.
I am proud of the staff here and our partnership with BPAA for their collaboration on the dropped bowler campaign. Hopefully you are familiar with the messaging we talked about in the campaign, "Bowling is ready when you are."
Many USBC associations around the country worked locally by calling those dropped lists simply as a reminder to folks that bowling would be here when they were ready.
On the center side, 149 centers have been lost since the pandemic began. We're always sad to lose any centers within bowling's ecosystem, but given the disruptions of the past two years, bowling can celebrate that this number was relatively low. Thankfully, many centers closed only temporarily and reopened with new ownership. While a concerning situation if your home center is involved, in most cases it was natural evolution taking place within some trying times for small businesses everywhere.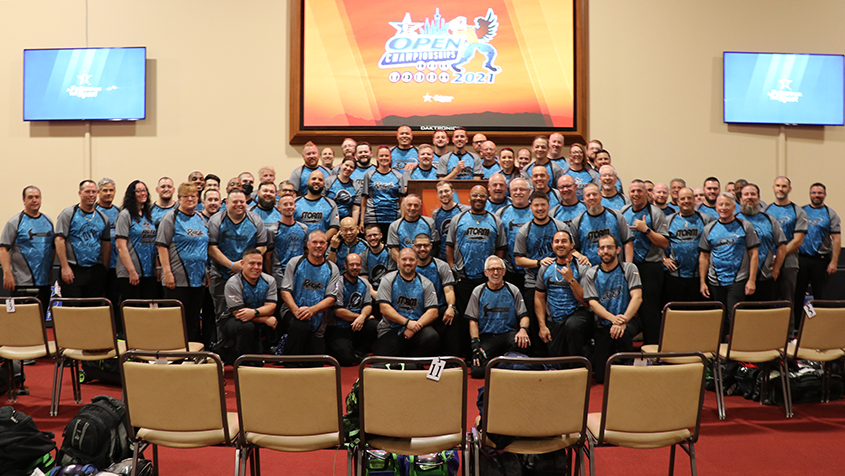 Moving to USBC national tournaments, we learned a lot about our membership in 2021. We witnessed first-hand how many people were ready to travel and bowl. Our tournament bowlers demonstrated an amazing commitment that was bigger than we expected.
We had 7,609 teams compete in the 2021 USBC Open Championships in Las Vegas under some strict local protocols that included wearing a mask while bowling.
It really says a lot about our great sport and the value of the Championship Tournaments.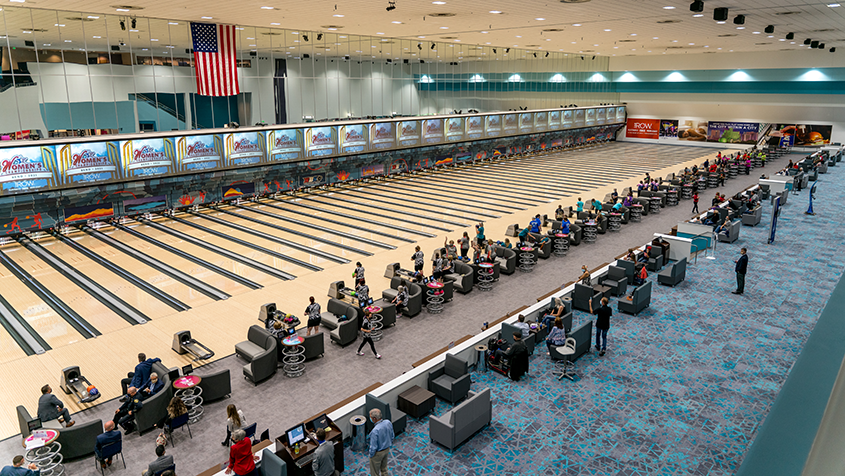 In Reno, we welcomed 2,552 teams to the USBC Women's Championships.
Entries at both the Open and the Women's Championships were higher than we budgeted to start the year.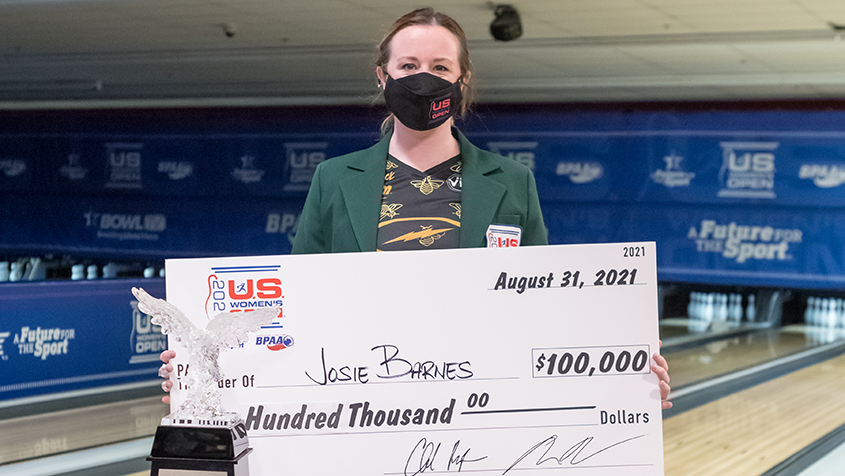 PWBA conducted 20 events in 2021, a record number since the rebirth in 2015. The players were able to travel around the country and earn the largest number of dollars to date in terms of prize money. The big headline of the year was the $100,000 check earned by Josie Barnes at this year's U.S. Women's Open. This was the largest first prize in professional women's bowling history!
The USBC Senior Queens and USBC Team USA Trials were the only national events not to return in 2021. We feel extremely lucky and blessed that all other national events were offered to our membership, including a wonderful Junior Gold week for our aspiring youth athletes.
We are so proud of our staff at each of the tournaments, plus the IT and Compliance teams for being able to accomplish so much this past year in this area.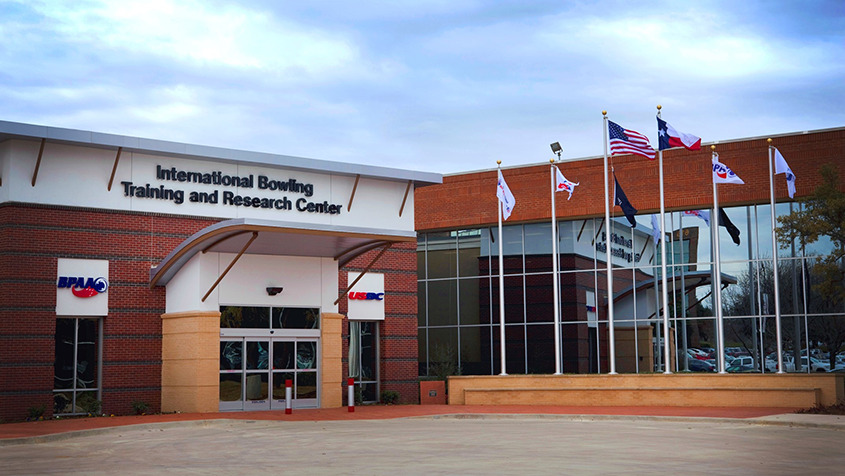 Another major project in 2021 came from the Equipment Specifications team. We hope everyone has seen some of USBC's published research reports on string pinsetters.
Thanks to great collaboration with the manufacturers who participated in the testing, we learned a lot about the differences between bowling on string pinsetter compared to traditional free-fall machines.
The published reports have communicated a path toward the possibility of certifying string pinsetters and stringpin bowling as an independent category of equipment and competition, separate from free-fall machines. You can expect more on this topic in 2022.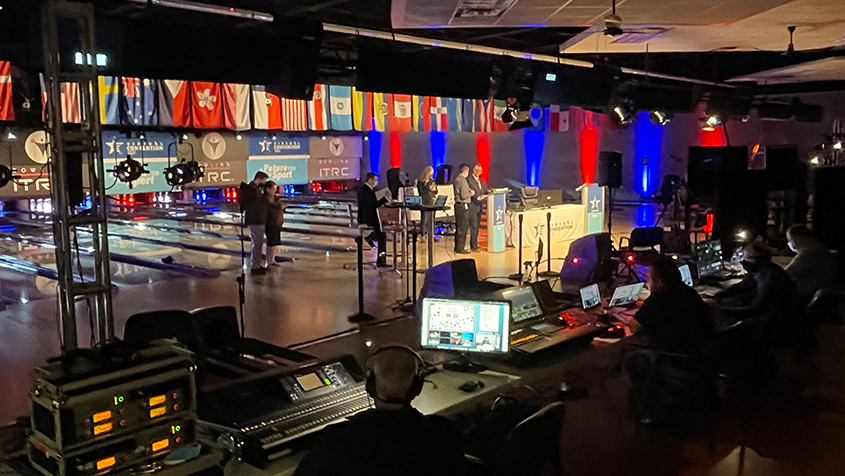 A virtual USBC Convention and Annual Meeting allowed for continued support of our rules and governance.
By late 2021, all areas of our business units were resuming in-person operations, including our Team USA athletes returning to international competition and proudly bringing home gold medals from the PANAM Bowling Elite Championships and three world championships in the United Arab Emirates.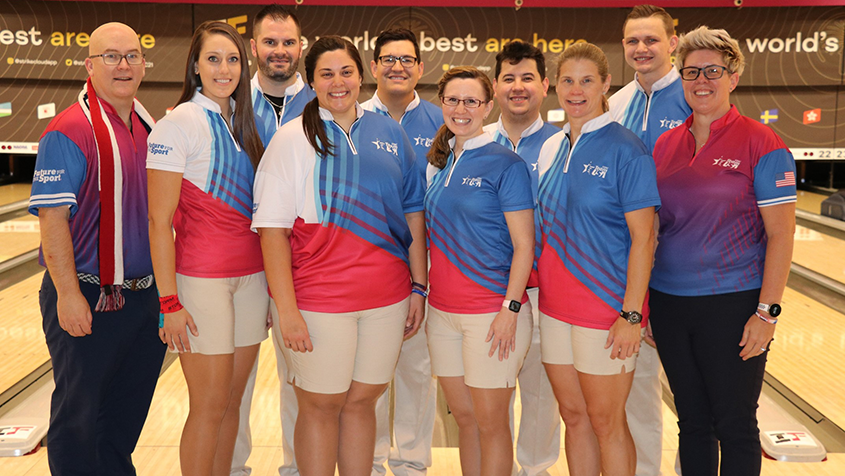 As we turn the calendar to 2022, we begin the exciting work of a full event schedule once again.
From a financial outlook, USBC is in very good position.
As we have talked about extensively, we managed the pandemic in a responsible manner, with an eye toward USBC's long-term success. Now, we are beginning to bring back a portion of the staff positions that were cut during those uncertain times.
USBC ended the year with more than a year of operating expenses in reserves and well-positioned to continue servicing our members moving forward.
2022 and beyond
In the new year, our efforts will be focused on rebuilding some of what has been lost and then gaining momentum with key projects. With the worst of the pandemic disruptions behind us, we can create a new baseline for our core business units to measure against. On the technology side, we plan to continue improvements, pushing forward with important initiatives.
Membership
With the membership season about four months in, we can see some positive signs. The current 2021-2022 membership is tracking just above 20% growth year-over-year. Obviously, we still have some unknowns ahead in the coming months, and the summer memberships will follow. Still, if all goes as projected, we should come in with just over 1 million members for this season.
If we return to a million members, USBC would be very close to the membership size we would have expected with only traditional decline over the last three years.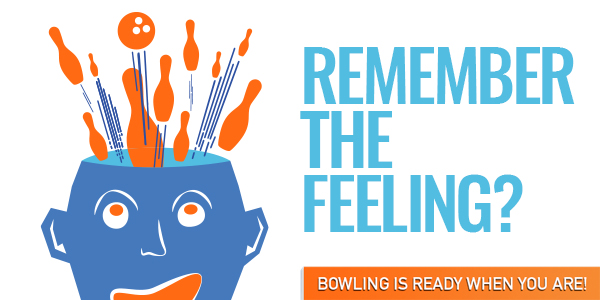 One positive thing we hope comes out of the pandemic is the use of our dropped bowler lists as a communication tool. Every season, USBC associations and proprietors can see lists of the league bowlers who don't return.
We have been talking about these list for years, but the concentrated effort this past season seems to have made an impact and likely can in the future, too. At the national level, we plan to continue to track this with a keener eye.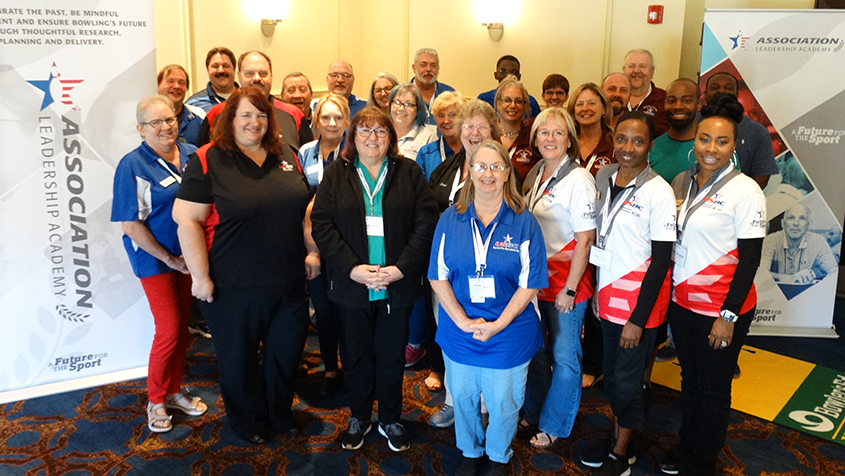 Again, these are signs that point to a positive future. It is a credit to bowling, to USBC association leaders around the country and to our staff, but most of all, to the proprietors themselves and the bowlers who chose to come back to bowling.
Tournaments


Setting a new baseline for entries at the Open and Women's Championships in 2022 is the hope. We say hope, meaning that the pandemic's impact on events will fade, and more normalcy should return this year.
Currently, Nevada still is under a mask mandate. However, we worked with local authorities in Las Vegas to allow athletes in the bowler's area to remove masks during Team USA Trials in January. We will make every effort to receive a similar accommodation for bowlers at the Open Championships in Las Vegas and the Women's Championships in the Chicago area.
It's a long road, but again, our hope is to set a new baseline of participation to build upon for future years.
For the 2022 Open Championships, we are projecting 9,250 teams. That is up from last year's total of 7,609, but still down from pre-pandemic levels. We had about 9,600 entries for the 2020 tournament when it was canceled, so we have some work to do to rebuild. With a solid new baseline, we will plan to return to previous levels in either 2023, or more likely, 2024.
It has been a little tougher sledding on the Women's Championships' side. As most know, the bowlers communicated an overwhelming desire for the event to be hosted outside of Nevada and move around the country more.
Going to Chicago was supposed to be the new beginning, with an anticipation of attracting 5,000 or so teams to a central Midwest city. Following the pandemic, we now forecast 3,250 teams for the 2022 Women's Championships.
This does represent growth from last year, so that part is good. However, location did not drive as much growth as expected. Therefore, some larger decisions about the future of the Women's Championships are needed. We will continue that process as we look toward what is in front of us.
As many of our members realize, the Open Championships is a significant fundraiser for the organization. The success of the Open helps us run the Women's Championships at a financial loss. Arguably, all of USBC's short-duration tournaments are subsidized by the Open Championships. This is why we must be purposeful in the way we operate and deliver these events moving forward.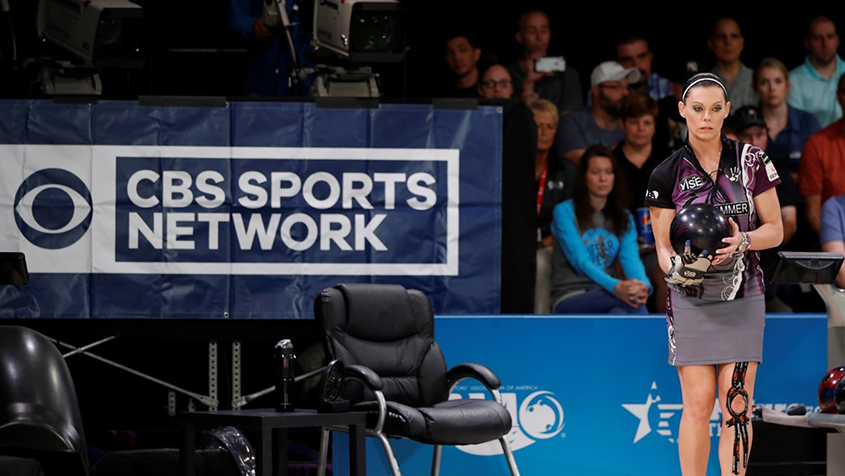 The PWBA will return in 2022 to a more traditional schedule, with competition focused in the summer. Twelve champions will be crowned, with higher average prize funds than ever. USBC staff has been working with the newly elected players committee to set a course toward a strong future. Seven of the events this year will also return to live television on CBS Sports Network.
Looking at USBC's overall tournaments landscape, we feel terrific knowing where we could have been and seeing how other participation sports struggled to operate. We are really proud of everyone, including our amazing partners and members who attend.
Youth Program Development
Be on the lookout for a new activation on the league side of youth bowling. Final planning is taking place, with announcement planned for the summer. The activation will take place in 2023.
The new technology systems for USBC Collegiate and Junior Gold have hit the market with overwhelming acceptance. We will see continued evolution and investment on that front.
With the youth tournaments, things have returned to pre-pandemic levels.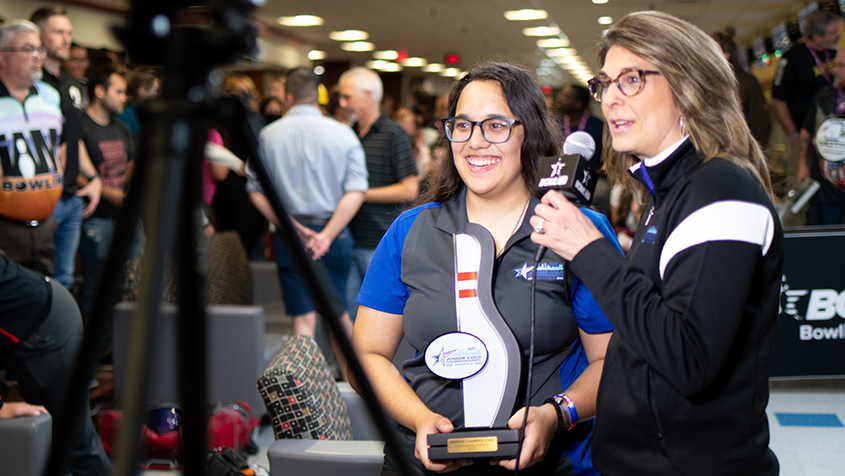 At the time of this writing, the Junior Gold program is tracking back to its pre-pandemic success. Credit goes to the incredible people out in the field dedicated to youth bowling and all the stakeholders involved. Be on the lookout for the announcement of Junior Gold site sections for the next few years. Bids have been submitted and are being evaluated. The future looks very bright here.
Marketing/Media
BowlTV had an amazing 2021, getting a lift from the widest offering of USBC and partner events. About 4,500 subscribers enjoyed the service in 2021. For 2022, we will continue to provide expansive coverage and expect modest growth as the programming evolves.
Digital media continues to be the most efficient way to celebrate bowling successes and reach new audiences. USBC will continue to invest in this area with more videos, news and storytelling from all walks of bowling.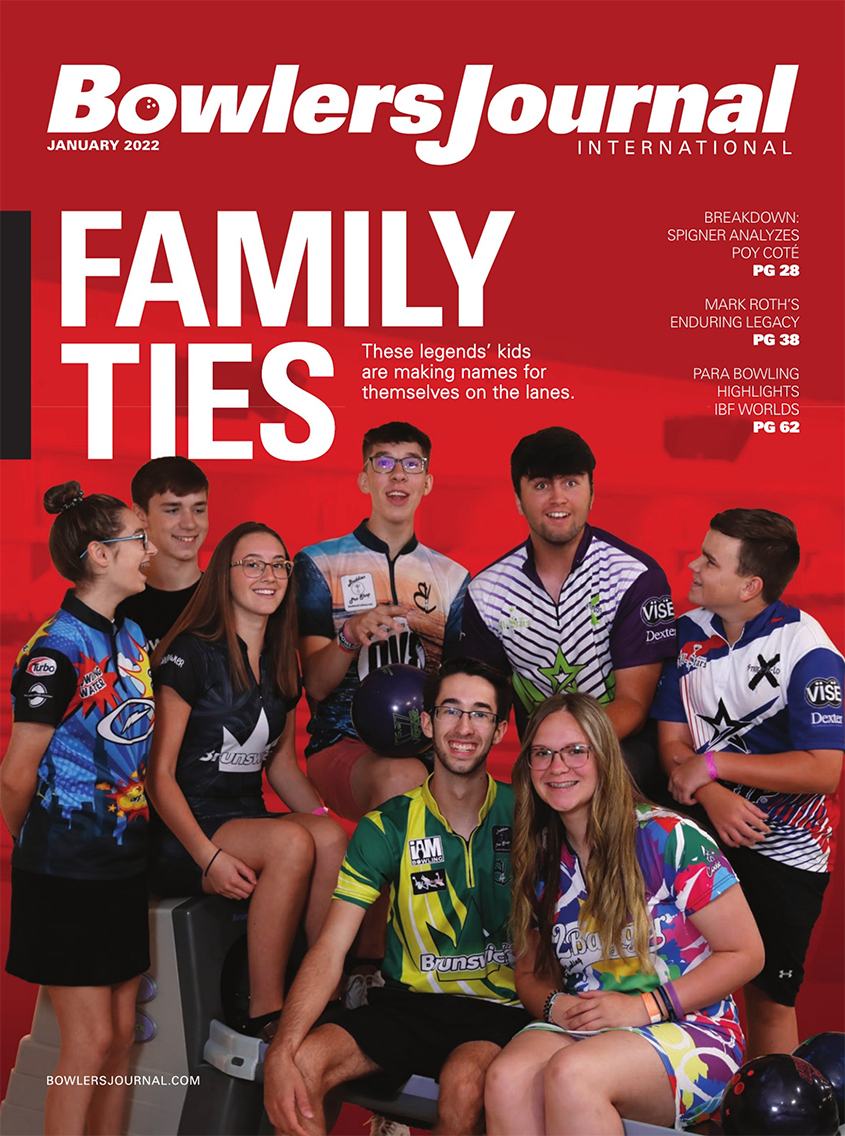 The Bowlers Journal publication moves toward a new future in 2022.
In January, readers will see a complete redesign take place with the magazine. The new look includes a content shift, from an industry trade magazine to a consumer-driven focus.
Readers of Bowlers Journal will see fewer ads, more storytelling and better imagery featured across the magazine. This project has been a lot of fun to work on. The Bowlers Journal team is looking forward to offering deeper stories within bowling and new looks behind the scenes of competitions.
Technology
Use of USBC's online tournament registration system has continued to grow over the last 12 months. The interest from USBC associations has been more than expected, given the disruptions in many states. Now, 16 states are using the system for one of their events. We expect this number to grow and give real credit to our IT and Association Services teams for helping onboard so many tournament managers. The system also is starting to be used by local tournaments and non-USBC national events.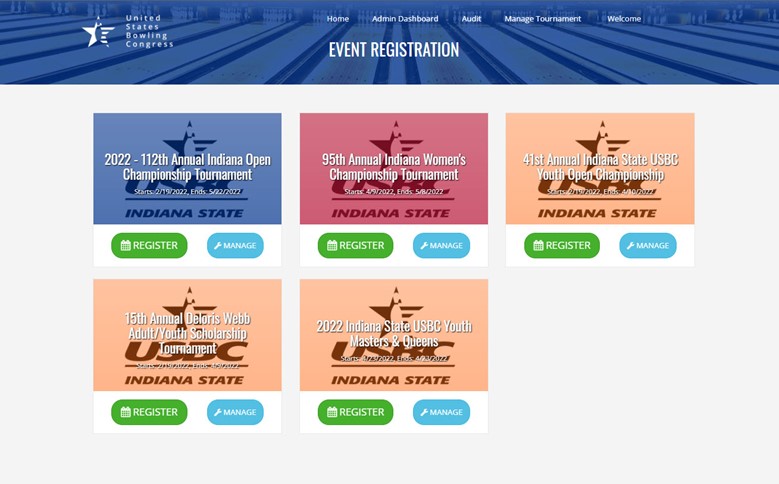 Improving the registration experience continues to be a key technology goal. Some important next steps are planned for this summer. A group of centers have signed on to help test a new league registration system. Advancing this system as a business solution for centers is just another way USBC will show value to bowling. It's the next step for us as we continue to move bowling forward toward more efficient information exchange with the members.
I am thankful for the efforts of our entire IT team at USBC. These two registration projects are exciting for the future, and a lot of valuable work also happens behind the scenes to keep USBC's many technology tools up-to-date and running well.
Equipment Specifications
New string pinsetter specifications are on the horizon, with stringpin bowling potentially becoming an independent category of equipment and competition.
In the past few months, we communicated possible new specifications. We expect new prototypes from manufacturers to land here in the spring. Then, additional testing will take place, with the results published next summer or into the fall (depending on when prototypes arrive). We see this as positive progress for bowling.
String pinsetters should not be a concern for anyone. They simply represent a new option. Bowling's manufacturers continue to innovate and look for ways to meet the needs of the marketplace. Some great work has been done making the next generation of free-fall machines more efficient with lower energy costs.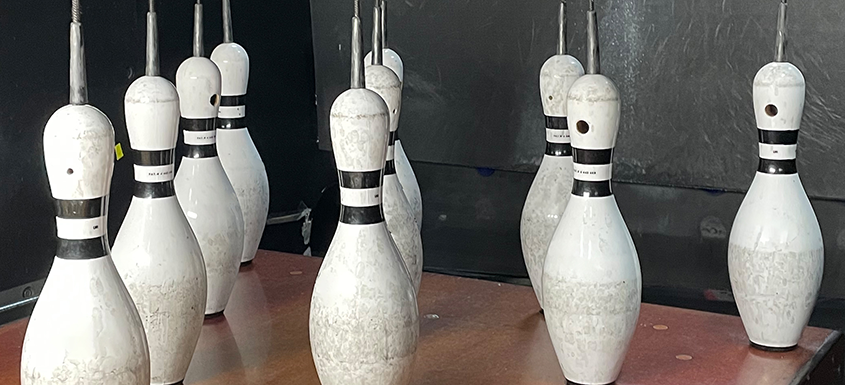 This is all good process and natural technology advancement. USBC's role is to set a standard for string pinsetters, so there is reasonable consistency within the competitions and the manufacturing. USBC simply is doing its job as the National Governing Body.
SMART
In 2021, USBC announced a major policy shift for the SMART program, designed to increase scholarship benefits for SMART recipients.
Moving forward, a portion of future investment gains and will go directly to SMART recipient accounts. This means new financial aid for bowlers actively using SMART funds and for students qualifying under a new SMART grant program. Another new element is requiring SMART providers to use new funds received from SMART within two years.
The SMART program has been a unique feature of youth bowling for years and helps thousands of students pay for college or trade school education.
The challenge under the old policy was that too much of the SMART fund was not being used. Under the guidance of the SMART Committee, we will be looking closely at scholarship redemptions with a simple goal of getting more money used to benefit the education of youth bowlers. I am grateful for the efforts and input from the SMART Committee and our outstanding network of SMART providers to make these changes successful.
Summary
Our National Governing Body is moving forward and improving in many positive ways, and all of us can take pride in the accomplishments. The last year has provided us a path forward to ensure the future, following a challenging world health event.
I want to thank USBC President Melissa McDaniel. Her presidency certainly has not been what she signed up for. Yet, through all the challenges, she provided great leadership in helping move the strategic vision of the organization forward. Managing such turbulent waters is never easy. She has done so with incredible strength and courage.
Also, thanks to the current USBC Board of Directors for their leadership, support and quality direction. Having strong volunteer leadership has never been more important.
In that light, a huge thanks to the thousands of association volunteers who dedicate countless hours in support of bowling.
Finally, thank you to our entire staff here at the International Bowling Campus for their efforts and passion.
I will close with a friendly reminder as to the mission and promise of USBC. It is certainly an honor and a privilege to serve as your executive director.
USBC is the National Governing Body for the sport.

Our mission is to provide benefits and services, resources and standards for the sport.

Our promise is to celebrate the past, be mindful of the present and ensure bowling's future through thoughtful research, planning and delivery. We will protect and nurture the sport with a mutual admiration and respect for all who enjoy bowling.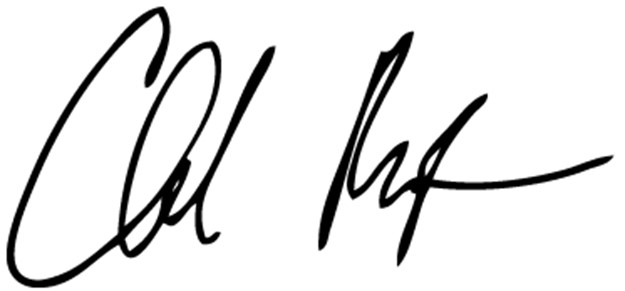 Chad Murphy
USBC Executive Director