ABS: Accu Swing IV
October 16, 2012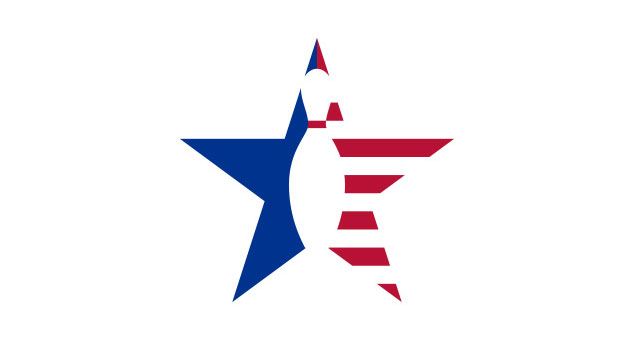 48 Hook 14.5 Length 15 Breakpoint Shape
Manufacturer's Intent: "The Accu Swing IV pushes the limit of oil absorption with a 25% increase thanks to our Nanoxy Super Pearl coverstock," says Jeremy Felton of ABS. "We have also redesigned the thickness of the coverstock to be 7-mm. This, paired with our GMI core, produces energy absorbing features on impact."
Core Design: The symmetric core for the Accu Swing has a unique shape that promotes a fast- and smooth-revving motion path. The RG is low at 2.49 and the differential is strong at .052. We saw nearly 5 inches of track flare during testing.
Coverstock: The Nanoxy Super Pearl coverstock with Fullerence C60 is sanded with 500, 600 and 2000 grits, and colored in deep purple hues. This "nano carbon" cover provides limited traction in heavier oil and has a moderately slow response off drier boards. The Ra value is medium-low with the out-of-box finish.
Test Results: The ABS Accu Swing IV is a benchmark-type rolling ball with a surprisingly hard-hitting finish. With the factory finish, we saw no skid/flip — just all-out arc — on all of our test patterns. The Accu Swing IV did have some difficulty navigating oil carrydown for our low and medium rev rate testers, but not so for our high rev guy. Our best looks and pin carry were on light and medium Sport or house shots. This held true on most broken-down patterns, too, as easy length was never an issue, even with the dull box finish. The Accu Swing IV's core-cover combo made this one our favorite balls to use this month as it displayed an uncanny ability to maintain the pocket. Polishing the Accu Swing IV will provide added length, but also limits its backend reaction and usability on many of our test patterns.
When to Use: While being a smooth-rolling, medium-oil ball may have some drawbacks, it also has many applications. Once there is friction present, the Accu Swing IV can begin to strut its stuff. We had good looks and above-average pin carry from angles as deep as the 25th board and as far out as board 1. Just remember that the move is smooth and steady, regardless of layout choice.