Action: Rudy Revs
December 29, 2009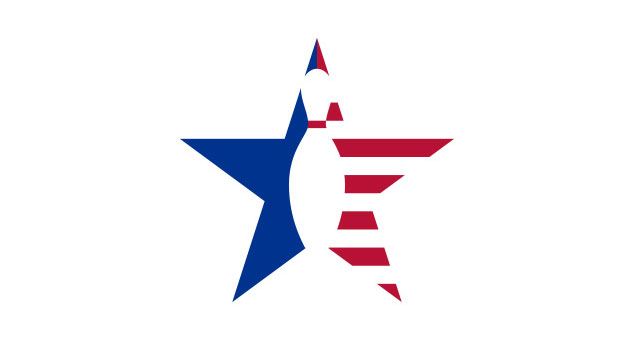 BY DENNIS BERGENDORF
IT'S FRIDAY NIGHT, APRIL 11, 1986. David Ozio has just completed the position round of the Long Island Open, the 16th game of a grueling day of bowling. He and a few other PBA stars are sardined in the lounge at Garden City Bowl, hoisting a cold one or two, laughing and complaining, but mostly joining in the "jabber," the friendly — and not so friendly — trash talk as common to a New York bowling alley bar as ashtrays and Yankees posters. Having just missed the TV finals, Ozio has a check for $3,000 secured in his wallet, but there's a guy in the bar who wants to, shall we say, unsecure it.

Rudy Kasimakis, who not long before had burst on the scene with what some still call the most devastating hook of all time, is challenging — calling out — his better known, and more well-heeled, professional brethren. Several PBA guys scoff: "Are you nuts? We've been on the lanes since 9 a.m., fergawdsake!" But Ozio, his confidence fueled by a win at the Lite Beer Classic in Miami two months earlier, climbs off his stool and says, in effect, "You're on, big guy."
Now, the match won't take place at GCB. It's to be at a nearby action house, the 53-lane Royal Lanes in a man-made cavern 20 feet beneath the Long Island pavement in Hempstead, N.Y., and accessible only by elevator. Like an urban tsunami, word of the contest spreads, and soon the subterranean center is packed with guys, some who want simply want to witness this epic confrontation of the game's smoothest and its most powerful. But the majority will have a vested interest: the 20s, 50s and 100s they'll wager on the outcome.
The actual bowling begins shortly before 1 a.m. Oz and Revs. Like heavyweight boxers feeling each other out, they set a modest stake — a mere $500 a game. But that doesn't last long. Soon it's $1,000. Then $1,500. But neither can take control of the match. Rudy goes up a couple of grand, then Ozio grabs the lead, only to fall behind once again.
Finally, shortly after 6 o'clock, Oz announces that he's fried ("I'd bowled 16 PBA games and then all night," he points out) and sets a deadline: only two more — win, lose or draw.
The bet now climbs to $3,500, and Revs ekes out a win. But he doesn't just win. He runs out shots. He jumps and screams. He's in his opponent's face on nearly every shot — and maybe this sharking and jawing has actually rattled the great Ozio. But there is the little matter of the one final game, and as if to put an exclamation point on this historic night of action, the stakes are boosted to a mind-blowing, stomach-wrenching $5,000.
Rudy bowls okay, shooting 220-something, but okay is not good enough. Not here. Oz, after an opening spare, starts stringing strikes, his game building momentum like a thousand-ton freight train, until he has run off 11 in a row and pocketed the $10,000 pot. But after all is said and done, he's only an $1,800 winner. Which means Rudy Kasimakis is an $1,800 loser. And likely more, because it's common for Rudy, and his two backers, to cover some of the bets laid down by what would be called, if this were billiards, the railbirds.
"I'd usually tell the guys in back that we'd cover the bets they made against me," he explains. One time, on his home lanes, Deer Park Bowl (at the time a 16-lane Long Island dungeon known as "the cage"), the side bets filled an entire standard size sheet of paper. That particular match was against another pro, Bob Vespi, also an action player who, it was said, was afraid of nobody.
"We bowled on Tuesday night, and Vespi beat me," Rudy says, matter-of-factly. Buoyed by that win, Vespi was certain he'd pad his bankroll in a return engagement Friday night. He was wrong. With the stakes much higher, Revs prevailed, and in a way that has become a major chapter in action bowling lore.
In the contest's final game, one that saw the lead change several times, Vespi threw a double in the 10th that forced Rudy to get the first strike. When that second ball put 10 in the pit, Vespi ran over and gave his opponent a chest bump. An enraged Revs took the approach and canned the winning shot, then ran back and shoved Vespi ("It must have been 20 feet"), screaming, "I'm the king of this (bleeping) place. Nobody can beat me."
Perhaps not, but they tried. When the Tour would hit the New York area, some PBA stars would pay a visit. Rudy would sometimes put ads in bowling newspapers, challenging one and all to schedule a "cage match." Pete Weber, Tony Westlake, Dave Husted, Del Ballard, Mal Acosta and even Norm Duke reportedly answered the call. Sometimes they beat him. Most of the time they didn't.
Kasimakis had a big advantage at Deer Park, especially when he could talk his mark into bowling on lanes 11 and 12. Each lane played differently, and it was as if Rudy had been the architect. But he'd go anywhere for action.
One time he got a call from a guy in Boston, and drove two and a half hours for a four-game freeze-out at $1,000 a game. The format stipulated that the victor had to win four more games than his opponent, and freeze-outs have been known to go on a very long time.
"The guy threw a big spinner, and when I warmed up, I knew I didn't have a prayer of beating him," Kasimakis recalls. "There was a lot of oil down lane and the heads were dry. My ball went left the instant it hit the lane."
So Rudy devised a plan. The two would start the session one pair to the right, where there was a bit more oil, and he would get in his opponent's face. "The guy 5-7ed after a double and the first game was over."
Returning to the first pair, it was more of the same, with Kasimakis closing up shop in typical Rudy Revs style: a lot of noise and even more animation. Two hours of work and a $4,000 payday.
Rudy swears that he never hustled. "Guys would come to try to beat me, or I'd go out of town where I wasn't well-known," he shrugs. Still, an Esquire magazine article back in 1999 quoted him as saying he sometimes dumped — took care of business — "to keep the fish interested." He called it "cleaning the bottom of the tank."
One thing he does own up to is having an opponent set a target score, betting, say, five yards ($500) on Rudy's not hitting 230. "I'd always try to shoot 231 or 232, just barely beating the target," hoping to sucker the mark in for another game.
With this kind of subterfuge, there had to be danger. In that same Esquire article, Ozio admitted to sometimes having left action matches in a state of fear ("I'm thinking, 'We're gonna get mugged'"), but Rudy says he was never frightened. "I always had friends around me," he says. Two of those friends were successful businessmen, the backers who made sure the coffers were full so that Revs could compete from a position of strength. He won't say who they were, only that they shared in his wealth and helped cover his losses.
Kasimakis also is reluctant to say how much money was typically in play, but admits that that final game against Vespi was "worth a year's pay for a good part-time job."
Revs, of course, wasn't interested in bowling for chump change. As a teenager, he started in $10 and $20 pot games at Plainview Bowl near Bethpage (describing himself as a "B or C-grade player"), but it wasn't long until he'd graduated to the "A" list: rolling strikes for big bucks, the night's action often climaxing with a $2,000 challenge.
Where that money came from was of no concern. Yet, he knew the bills he stuffed into his pockets often were tainted. "I bowled a guy in the Bronx. Most guys who hooked the ball had no shot there. But if you could play the first three boards, you could score, and this guy was a notorious gutter player. But I beat him bad, and he ran out of money. He asked me to wait awhile, and he came back and paid me with ones and fives from a paper bag. I didn't ask where he got the money."
Despite his growing reputation, or perhaps because of it, Rudy Revs and the other shooters (the legendary Ritchie Hornreich being in the twilight of his remarkable career) were attracting action from all over the East Coast. Bowlers and railbirds would start streaming into Woodmere Lanes or "The Cage" late on Friday nights, and the jawing would begin... as if it had ever stopped. "There was a lot of arguing about doubles match-ups, challenges back and forth," Rudy says. "There was a lot of B.S. and haggling."
Kasimakis says handicap rarely was used, but it was common for a top player like himself to accept a "B" player as a doubles partner to make a contest more attractive... or seem more fair. Plus, in addition to "formal" matches like freeze-outs, there was a lot of silly stuff: $100 bets on taking out the 10-pin or 7-pin only; picking up splits; leaving an odd number of pins in a spare.
Rudy, the confirmed alley rat, had spent time perfecting one extraordinary trick: standing on the concourse and throwing the ball over the settees, onto the approach and down the lane — and averaging over 200. "I'd bet someone who hadn't seen me do it. I'd demand 50 pins of handicap, and I usually got it. I could roll 251 and you couldn't beat me."
But on most occasions the trick was performed one ball at a time. The most storied of these trick shots occurred in the early 1990s on Deer Park's lane 11.
"This guy challenged me," Rudy recalls. "Two hundred bucks. I struck, and he bet again." Revs didn't get 10 every time, and to hear him tell it, that was by design. In any event, he says he did strike three out of five shots, just enough to keep burying the guy deeper and deeper. The stake was raised to five hundred, then a thousand.
An hour later, the mark was down a staggering $11,000. Revs wanted to quit, but agreed to one last ball for $6,000.
It was a half-hit, the headpin ricocheting off the left side board and careening toward the 10-pin, which wiggled but did not fall. He walked away a five-grand winner, but laments, "I could have been up $17,000."
Rudy Revs earned his nickname from the phenomenal amount of turn he gets on his ball. He never has had it formally tested, but says a slowed-down videotape lets him count no fewer than 27 revolutions from foul line to head pin. That translates into more than 500-rpm.
But for whatever reason, those revs have not translated into much success on the PBA Tour. Rudy's best finishes on the national circuit have been a pair of seconds. He led the Flagship Open in 1999, but fell to Chris Barnes in the televised championship match. He has attempted to gain an exemption through the Tour Trials, finishing 16th last year, but withdrew from this past May's Trials when he was unable to rise above the middle of the pack. He has conferred with Kristie, his wife of two years, about "rabbiting." The reason: "I still feel I have something to prove."
In the meantime, the man who thought nothing of betting five thousand dollars on the roll of a single ball, the man regarded by some as the greatest action player of all time, the man who terrorized the Big Apple for more than a decade, has been running a pro shop in sleepy Tupelo, Miss.
Revs says he enjoys his new life as family man and businessman. But still, the memory of the action tugs at his heart.
"Oh, God, It was some ride," he says. "I wouldn't have traded that for anything in the world."
One word of advice: If you happen to be traveling through northern Mississippi, a bit southeast of Memphis, you'd best stay away from a big bald man with an even bigger bowling ball. He just might talk you into betting on something improbable, and taking your money. After all, Rudy Revs is the master.