Amf: Double Clutch Pearl
March 09, 2011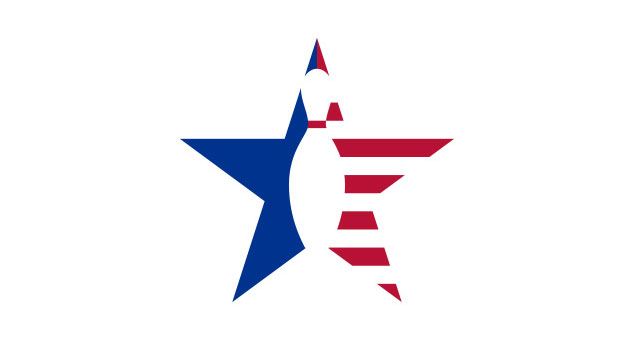 49 Hook 15.5 Length 14.5 Breakpoint Shape
Core Design: The conservatively shaped symmetric core revs easily and displays a continuous back-end motion. The RG is medium low at 2.52, while the Diff is strong at .054. We saw nearly 6" of flare with 3 and 4" pin-distanced layouts with small lower quadrant weight holes.
Coverstock: The F55 hybrid reactive cover is finished with a high gloss polish. Colors are charcoal grey with a burnt orange pearl. Oil traction was very limited, while the response off dry was quick and strong.
Manufacturer's Intent: Said spokesman Eric Thomas, "The Double Clutch Pearl gives AMF a new look on the shelf as well as the lanes. The modified F55 pearl cover allows the Double Clutch to produce length where it's needed, yet provide users with a predictable move off the dry that is not jerky or too angular. Aggressive pearl balls can produce over/under reactions when they are not paired core-to-cover properly. The Double Clutch Pearl is a perfect match."
Test Results: The Double Clutch Pearl supplies easy, unforced length through the midlane and fronts with only a modicum of lane oil. The core is matched well with the cover strength, creating a more controlled move off drier boards. Oil carrydown can cause some down-lane wiggle, but a light scuffing often will alleviate this annoyance for all except speed-dominant players. This design should suit those with above-average rev rates more than those with rates below 300.
When to Use: Since this pearl rolls through the breakpoint, most of our great match-ups were on patterns where we played right of the 13-board. The DCP will not match up well on heavier oil, or on patterns with excessive oil carrydown, however. Use on light to medium volumes with clean backends and the DCP will reward you with excellent pin carry. Our handed testers found uses from deeper inside angles, but their rev rates are north of 400. On Sport patterns, we had very good looks on all patterns at 40' and shorter. Layouts which saw many uses were our 60x3x30 for medium oil and our 75x4x40 for drier patterns.