AMF Grip
December 06, 2011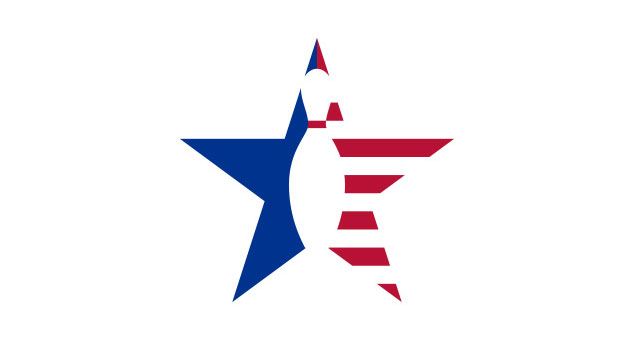 55 Hook 12.5 Length 15 Breakpoint Shape
Core Design: The asymmetric Double Cross core produces an RG level of 2.48, a .054 Diff and a .021 mass bias strength. This design revs easily and will produce upwards of 6" of track flare with strong pins and weight holes designed to enhance flare. AMF first used this design in the Bounty Hunter series.
Coverstock: The F64 reactive formula is finished with a 2000-grit Abralon. The colors are a muted blue and purple two-tone. Response time off friction is moderately quick, while oil traction is above average. The core and cover are a balanced match.
Manufacturer's Intent: Eric Thomas, AMF Brand Manager, says, "The Grip features the Double Cross core (2.48/.054/.021) paired with our original Double Clutch shell from last season. Bowlers can expect a stronger roll overall when directly comparing the Grip to the Double Clutch Solid. By lowering the RG and increasing the Diff, the new Grip starts a little sooner, flares more and will have a stronger continuation downlane."
Test Results: The Grip will have a benchmark type roll with a touch more total hook. We saw no skid/flip motion regardless of layout choice or surface polishing. The core/cover combo rolls quickly and smoothly with above-average continuation through the pin deck. This may sound blasé, but a controlled, predictable roll should always have a place in any skilled player's arsenal. The closest ball roll we've seen in the AMF line would have to be the Double Clutch, which also shares the same cover and surface. But the motion of the Grip is earlier and 1-2 boards stronger on heavier patterns, and 1-2 boards less on lighter volumes.
When to Use: The Grip will play well on most medium to heavier oil volumes. Once leaving the oil pattern, it was more arcing in nature, making it easier to predict its final motion phase. Rev-challenged players will prefer 3-4" pin distances to maximize track flare, especially on heavier volumes of oil. Rev dominant types will likely prefer 4.5" pins to help control the breakpoint angularity. We even tried one with a 6" pin above the fingers and this layout played great when length and forward roll was needed.