ANOTHER GOLD FOR GREECE
April 01, 2011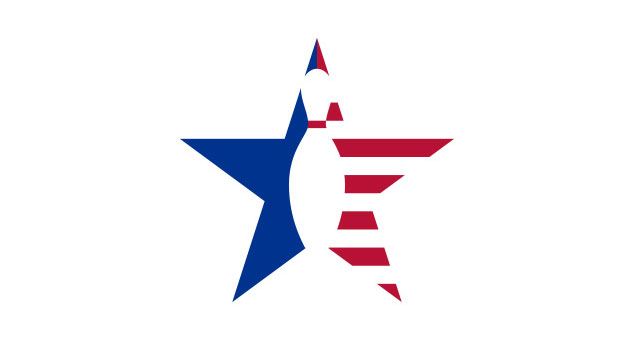 No double troubles for the boys from Greece, hitting the high spots with a convincing win in the Men's Doubles at Bowling Pedralbes, Barcelona on a warm and sunny Friday afternoon.

Georgios Stefanidis from Patra, Greece and Athens partner Evaggelos Krizinis put together a nice 2551 to take the gold medal to deny the Turkish duo the glory. Ankara's Habib Dogan and Taygun Erkeskin managed to take the lead in mid-session of the six-game discipline but suffered lower scores on the fial two game run in, so settle for silver with 2502.
Israel had Rhona Gill with a bronze medal in the Women's Singles and added another bronze to that tally with Koren Lior and Ron Berlov shooting 2473 for third place.
There was quite a tussle through the final game for the bronze medal position with Israel, Malta and home team Catalonia fighting for the last place on the podium. It was Ron Berlov who bought the treasue to Israel with a final 214.
No one was more overjoyed that Greece's Georgios Stefanidis, so ecstatic over winning his second gold medal.
"I am very happy with the second gold with my mate Evaggelos and I look forward to winning yet another medal," he said. "This is the second Mediterranean championships for me and since last year in cyprus I haven't won any medals, so I am very happy with my performance here."
Evaggelos added: "I am also very happy with this gold medal and am looking forward to even more It is very nice here in Barcelona and I am very much enjoying being here with the team. Georgis and I are team-mates from the time we were 15 years old and we are both European champions from 2007 and 2008."
The men just had a very short break before being joined by their womenfolk for the first three of six games in the team event, consisting of two men and two women. The second block of three games takes place early Saturday morning then the top eight men and eight women in all events, the total score over their 18 games, will advance to the best of three game knockout Masters.
| | | | | | | | | | | | |
| --- | --- | --- | --- | --- | --- | --- | --- | --- | --- | --- | --- |
| P | Federation | Player | D1 | D2 | D3 | D4 | D5 | D6 | Pins | AVG | T. Double |
| 1 | GREECE | GEORGIOS, STEFANIDIS | 187 | 192 | 203 | 227 | 223 | 212 | 1244 | 207,33 | 2551 |
| | | EVANGELOS, KRIZINIS | 224 | 203 | 225 | 223 | 216 | 216 | 1307 | 217,83 | |
| 2 | TURKEY | DOGAN, HABIB | 257 | 223 | 256 | 203 | 189 | 199 | 1327 | 221,17 | 2502 |
| | | ERKESKIN, TAYGUN | 171 | 206 | 206 | 187 | 194 | 211 | 1175 | 195,83 | |
| 3 | ISRAEL | BERLOV, RON | 177 | 192 | 216 | 211 | 236 | 214 | 1246 | 207,67 | 2473 |
| | | KOREN, LIOR | 185 | 191 | 228 | 202 | 237 | 184 | 1227 | 204,50 | |
| 4 | MALTA | SPITERI, MARK | 224 | 201 | 205 | 180 | 207 | 226 | 1243 | 207,17 | 2433 |
| | | SULLIVAN, NEIL | 194 | 184 | 206 | 214 | 218 | 174 | 1190 | 198,33 | |
| 5 | CATALONIA | OVIDE, MARCIAL | 186 | 218 | 192 | 211 | 238 | 224 | 1269 | 211,50 | 2426 |
| | | PEREZ, MOISES | 207 | 212 | 177 | 175 | 218 | 168 | 1157 | 192,83 | |
| 6 | ITALY | REVIGLIO, MARCO | 194 | 173 | 211 | 205 | 243 | 214 | 1240 | 206,67 | 2385 |
| | | BATTAGLI, GIOVANNI | 222 | 185 | 235 | 165 | 171 | 167 | 1145 | 190,83 | |
| 7 | CYPRUS | PANAYIOTOU, CHARIS | 177 | 218 | 150 | 214 | 235 | 197 | 1191 | 198,50 | 2347 |
| | | KRASSAS, CHRISTOS | 200 | 163 | 174 | 191 | 219 | 209 | 1156 | 192,67 | |
| 8 | FRANCE | BILLIAUT, YONI | 198 | 206 | 238 | 201 | 215 | 174 | 1232 | 205,33 | 2332 |
| | | DURUPT, JEROME | 161 | 194 | 227 | 155 | 183 | 180 | 1100 | 183,33 | |
| 9 | SLOVENIA | KALAN, ZIGA | 149 | 180 | 195 | 203 | 128 | 187 | 1042 | 173,67 | 2256 |
| | | FEGUS, MATEJ | 211 | 203 | 175 | 196 | 181 | 248 | 1214 | 202,33 | |
| 10 | TUNISIA | ZIAD, MOKNI | 224 | 179 | 149 | 216 | 183 | 185 | 1136 | 189,33 | 2174 |
| | | MEZIOU, KHALED | 163 | 129 | 188 | 151 | 210 | 197 | 1038 | 173,00 | |
| 11 | GIBRALTA | WOOD, MICHAEL | 213 | 175 | 177 | 175 | 185 | 180 | 1105 | 184,17 | 2149 |
| | | STOTT, MATTHEW | 185 | 188 | 161 | 184 | 168 | 158 | 1044 | 174,00 | |
| 12 | SAN MARINO | BRONZETTI, DANIELE | 169 | 154 | 217 | 139 | 142 | 170 | 991 | 165,17 | 2072 |
| | | BACCIOCCHI, ETTORE | 187 | 155 | 202 | 158 | 203 | 176 | 1081 | 180,17 | |
| 13 | CROATIA | VEDRIS, VEDRAN | 169 | 157 | 194 | 177 | 155 | 140 | 992 | 165,33 | 2030 |
| | | BRNIC, DAMIR | 181 | 154 | 225 | 157 | 193 | 128 | 1038 | 173,00 | |