Another PBA Notch
July 15, 2010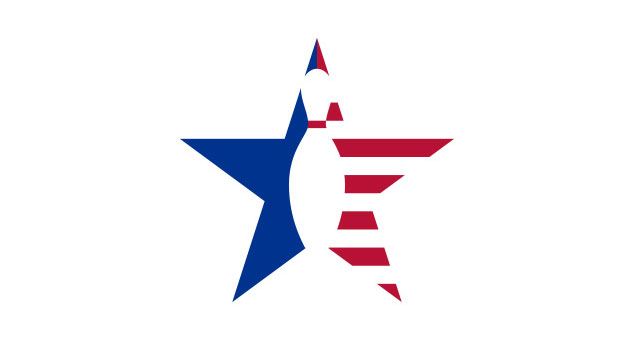 The honour of bowling the frist perfect game of the 2010 Ciutat de Barcelona goes to Mathias Arup of Sweden. The 33-year-old
from Gothenburg hit 12 strikes, good and true, in his third game of Squad 5.
Arup is one of the Swedish men's team that will be a formidable force in the upcoming World Men's Championships in Munich, Germany next month.
But it was Chris Loschetter from Cleveland, Ohio, champion last week of the San Marino Open, who was the star of the show, leading the squad with 1474 to book his place in Sunday's final rounds. Consistent 200-plus games with a 257 opener and sealing the series with 259 demonstrated the talents of this PBA pro bowler.
"The lanes here are more even for me," stated the burly American. "They seem to give me more opportunities, more options, than in the United States. But it all depends on a weekly basis, centre to centre. I have built some confidence here after winning (in San Marino) last week, which made it a little easier to bowl patiently and not press too much.
"The 41-foot pattern here was hard work last night but a pleasant surprise today. The lanes were easier for me. I really can't say why. The heat may have something to do with it, but it depends on who you are bowling with. And the longer the pattern gets the more it gets affected by the people you follow. I was watching who I was following today and coming after good bowlers made it a little easier."
Loschetter now has prime position on the overall leaderboard with his 1474 and Arup also breaks the 1400-barrier with 1414, both downsizing previous leader Mika Koivuniemi to third place.
TOP TEN STANDINGS AFTER SQUAD 5:
| | | | | | | | | | | | | |
| --- | --- | --- | --- | --- | --- | --- | --- | --- | --- | --- | --- | --- |
| P | Player | | Federation | 1 | 2 | 3 | 4 | 5 | 6 | Pins | Hdcp | Total |
| 1 | Chris Loschetter | | USA | 257 | 277 | 237 | 217 | 227 | 259 | 1474 | 0 | 1474 |
| 2 | Mathias Arup | | Sweden | 289 | 203 | 300 | 179 | 227 | 216 | 1414 | 0 | 1414 |
| 3 | Mika Koivuniemi | | Finland | 207 | 258 | 191 | 278 | 209 | 247 | 1390 | 0 | 1390 |
| 4 | Brian Voss | | USA | 224 | 222 | 258 | 204 | 213 | 226 | 1347 | 0 | 1347 |
| 5 | Hans Snelting | | The Netherlands | 197 | 249 | 227 | 237 | 191 | 239 | 1340 | 0 | 1340 |
| 6 | Osku Palermaa | | Finland | 238 | 257 | 172 | 203 | 248 | 217 | 1335 | 0 | 1335 |
| 7 | Yoan Alix | | France | 202 | 225 | 211 | 223 | 234 | 234 | 1329 | 0 | 1329 |
| 8 | Moises Perez Ibañez | | Catalonia | 191 | 181 | 218 | 223 | 268 | 246 | 1327 | 0 | 1327 |
| 9 | Wendy Kok | | The Netherlands | 208 | 214 | 209 | 236 | 190 | 217 | 1274 | 48 | 1322 |
| 10 | Patrick Backe | | Sweden | 265 | 175 | 208 | 232 | 233 | 202 | 1315 | 0 | 1315 |