Archer Withstands Emotional Night to Take No. 1 Seed on PBA Chameleon Championship Show
October 28, 2014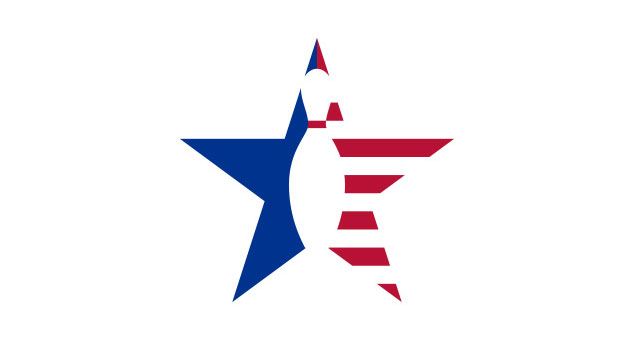 D.J. Archer of Friendswood, Texas, stumbled out of the gate, but righted himself quickly to take charge of the PBA Chameleon Championship, the third of four animal pattern events in GEICO PBA World Series of Bowling VI, Monday at South Point Bowling Center.
D.J. Archer
Archer, a 34-year-old, 12-year veteran who is still trying for his first PBA Tour title, fought through the emotional memories of his mother's death in September on his way to the top qualifying position in the Chameleon Championship. After rolling a 175 game to start the day, he rebounded immediately with a 275 and scored at a blistering 242.29 pace in the morning round. He only managed to take a nine-pin lead over Ronnie Russell of Marion, Indiana, into Monday night's final qualifying round, but closed with games of 240 and 235 to retain his top position by 35 pins over Russell.
Archer won the day with a 14-game total of 3,202 pins. Russell was second with 3,167 pins. Sean Rash of Montgomery, Illinois, qualified third with 3,158 pins and J.R. Raymond, who will make his television debut in the Chameleon Championship finals on Saturday, Nov. 1, at the new South Point Bowling Plaza, qualified fourth with 3,142 pins.
"What's crazy is that in practice this morning, I threw about 20 strikes in a row. Normally when that happens, the first game is always bad and I don't know why," Archer said. "I said to myself, 'this isn't good,' but after that, it was just like it never happened and I bowled real well. I bowled 275 the second game and I just matched up with the right ball all day. When you get those things on the right page, you can throw a lot of strikes in this facility."
The Chameleon Championship was the third of four qualifying events that will determine the 24-player field for the PBA World Championship match play competition Wednesday and Thursday.
Russell leads Dom Barrett of England in PBA World Championship qualifying by 29 pins with a 21-game total of 4,904 pins heading into Tuesday's Scorpion Championship, the final World Championship qualifying event. Barrett, who led World Champion qualifying a year ago on his way to winning that event for his first PBA major title, was another 34 pin ahead over Sean Rash of Montgomery, Ill. Scorpion qualifying rounds will take place at 8 a.m., 2 p.m. and 7:30 p.m. PT.
All qualifying and match play rounds of the animal pattern events and PBA World Championship will be covered live on Xtra Frame. For subscription information, visit pba.com and click on the Xtra Frame Season Ticket link.
PBA CHAMELEON CHAMPIONSHIP
South Point Bowling Center, Las Vegas, Monday
FINAL QUALIFYING STANDINGS (after 14 games; top four advance to ESPN finals on Nov. 1)
1, D.J. Archer, Friendswood, Texas, 3,202.
2, Ronnie Russell, Marion, Ind., 3,167.
3, Sean Rash, Montgomery, Ill., 3,158, $100.
4, J.R. Raymond, Bay City, Mich., 3,146.
5, Scott Norton, Mission Viejo, Calif., 3,142, $4,000.
6 (tie), Stuart Williams, England, and Dom Barrett, England, 3,135, $3,250.
8, Jason Couch, Clermont, Fla., 3,128, $2,500.
9, Mattias Olsson, Sweden, 3,124, $2,200.
10, Harry Sullins, Chesterfield Twp., Mich., 3,063, $2,000.
11, E.J. Tackett, Huntington, Ind., 3,062, $1,800.
12, Martin Larsen, Sweden, 3,042, $1,700.
13, Richie Teece, England, 3,031, $1,650.
14, Gerald Marrs, Huntley, Ill., 3,026, $1,600.
15, Dave Wodka, Henderson, Nev., 3,003, $1,550.
16, Daniel Fransson, Sweden, 3,001, $1,500.
17, Kyle Troup, Taylorsville, N.C., 3,000, $1,450.
18, Brian Valenta, Lockport, Ill., 2,975, $1,400.
19, Greg Ostrander, Freehold, N.J., 2,973, $1,350.
20, Wes Malott, Pflugerville, Texas, 2,970, $1,300.
21, Jason Belmonte, Australia, 2,969, $1,275.
22, Ryan Ciminelli, Cheektowaga, N.Y., 2,961, $1,250.
23, Tommy Jones, Simpsonville, S.C., 2,906, $1,225.
24, Perttu Jussila, Finland, 2,883, $1,200.
Other Cashers (after 7 games):
25 (tie), Jesse Buss, Belvidere, Ill., 1,548, and Robert Andersson, Sweden, 1,548, $785.
27, Scott Newell, Deland, Fla., 1,547, $750.
28, Marshall Kent, Yakima, Wash., 1,546, $740.
29, Ryan Shafer, Horseheads, N.Y., 1,543, $730.
30, Rhino Page, Dade City, Fla., 1,541, $720.
31, Mike Armstrong Jr., Battle Ground, Wash., 1,535, $710.
32 (tie), Tom Baker, King, N.C., 1,534, and Lonnie Waliczek, Wichita, Kan., 1,534, $350.
300 Games: Sean Rash, Mike Keily.