Athletes selected to represent Junior Team USA in Peru
July 07, 2023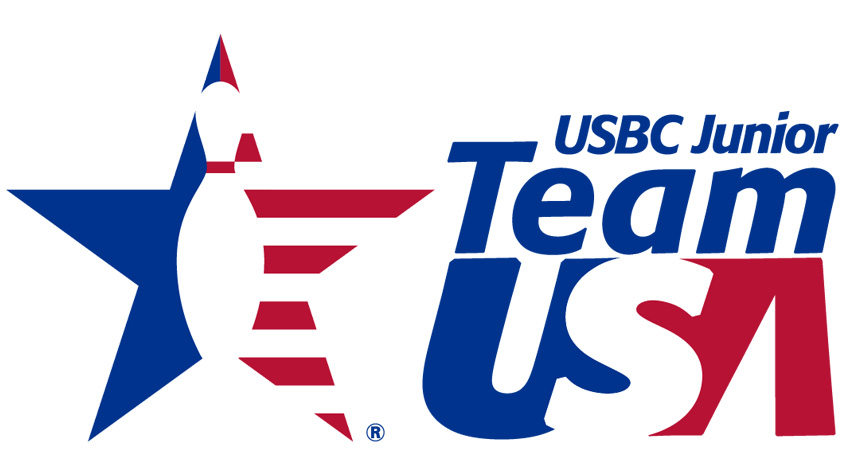 ARLINGTON, Texas
– Eight bowlers have been selected to wear the red, white and blue and represent Junior Team USA on the international stage at the PANAM Bowling Youth Championship 2023.
The event, which will consist of singles, doubles, trios, mixed doubles and team competition, will be contested July 30-Aug. 4 at VIDENA Bowling Center of La Villa Deportiva Nacional (VIDENA) in Lima, Peru, the same center that hosted the 2019 Pan American Games.
The official practice sessions and opening ceremonies are scheduled for Sunday, July 30, with tournament play set to begin one day later when competitors take to the lanes for singles.
Doubles and trios will follow on Aug. 1 and Aug. 2, respectively, before the focus shifts to team competition on Aug. 3-4.
Once team play has ended and medals have been conferred, the closing ceremonies will bring the event to a close during the evening of Aug. 4.
The girls team representing Junior Team USA will feature Katelyn Abigania of San Diego; Gianna Brandolino of Channahon, Illinois; Lara Kurt of Ocean Isle Beach, North Carolina; and Annalise OBryant of Ball Ground, Georgia.
The boys team heading to Peru will include Ryan Barnes of Denton, Texas; Brandon Bonta of Wichita, Kansas; Spencer Robarge of Springfield, Missouri; and Julian Salinas of Richmond, Texas.
Junior Team USA has only competed at one event since the COVID-19 pandemic, that being the International Bowling Federation U21 World Championships, which was held in June of 2022 at Olympia Bowling in Helsingborg, Sweden.
That event marked United States Bowling Congress Hall of Famer Kelly Kulick's Junior Team USA head coaching debut, and it was a successful one at that as both the men's and women's team came home with silver medals, while Victoria Varano of Stony Point, New York, returned with a bronze medal in women's singles.
Kulick was very pleased with that group's grit and determination, qualities she knows will be needed by this year's group of eight if they hope to follow in their teammates' footsteps and return from Peru with medals of their own.
"I consider myself very fortunate to have the opportunity to coach some of the best young male and female bowlers in the world, but the teams we'll be facing are amazingly talented as well," Kulick said. "Winning medals in international competition is no easy task. To be successful, we'll need to stay patient, learn each day out on the lanes and help one another battle through adversity."
Often, veteran team members are called upon to lead the way when adversity hits.
That may not be an option this time around, however, as Robarge and Salinas are the only members of this year's group with prior Junior Team USA tournament experience.
Nevertheless, all eight bowlers have shown their mettle at elite events like the Junior Gold Championships, Intercollegiate Team Championships and stops on the Professional Bowlers Association and Professional Women's Bowling Association Tour.
Barnes, Bonta and Robarge were all contributing members on a Wichita State team that broke its own record by winning the 2023 ITC title to secure its 13th national championship.
All three young men have been successful during individual competition as well with Robarge's third-place finish at the 2021 USBC Masters serving as the marquee achievement on a laundry list of impressive accomplishments by the trio.
Salinas has enjoyed a great deal of success in his own right. In addition to helping the Junior Team USA men to a silver-medal performance in Sweden last year, Salinas finished fourth in the U20 division at the 2023 USBC Team USA Trials and earned NAIA First Team All-American status while bowling for Savannah College of Art and Design – Savannah this season.
On the women's side, although OBryant has been a member of Junior Team USA since 2020, she'll be joining first-year team members Abigania, Brandolino and Kurt in donning the stars and stripes for the first time in international competition.
However, like their male counterparts, each member of the quartet of American ladies has been a fixture at or near the top of the standings at elite events for quite some time.
Abigania (U12) and OBryant (U15) both won titles at the 2018 Junior Gold Championships in Dallas and then successfully defended those crowns one year later at the 2019 tournament in Detroit.
Kurt finished tied for third place at the 2023 Intercollegiate Singles Championships in Las Vegas and was the 2023 Southern States Athletic Conference Co-Player of the Year, while Brandolino is a three-time Illinois State Pepsi Champion, a seven-time USBC Youth Open Champion and a 13-time titlist on the Elite Youth Tour.
"This group may not have the most international experience under its belt, but all eight bowlers are truly exceptional," Kulick said. "They've already accomplished more at their young ages than many bowlers do in a lifetime. They have what it takes to be successful at any event in the world, and I know they'll represent Junior Team USA proudly in Peru."
For more information on Junior Team USA, visit
BOWL.com/JuniorTeamUSA
.