Baker Bests Duke for 12th PBA50 Tour Title
July 31, 2014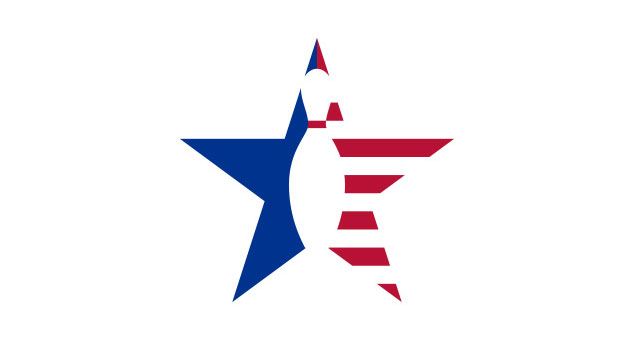 Win is Baker's second of the season, moves him within two titles of all-time PBA50 Tour winner, John Handegard
Professional Bowlers Association Hall of Famer Tom Baker of King, N.C., won the PBA50 Dayton Classic presented by Roto Grip Thursday to capture his 12th career PBA50 Tour title and second of the 2014 season.
The 59-year-old Baker defeated fellow Hall of Famer and top qualifier Norm Duke of Clermont, Fla., 265-217, in the title match at Capri Lanes in Kettering, Ohio, to join Duke as the tour's only two-time winners this season. The win also propelled Baker into a three-way tie for second on the PBA50 Tour career titles list with Gary Dickinson and Dale Eagle. John Handegard leads the list with 14 titles.
"When you bowl a great player like Norm you know you're going to have your hands full," said Baker, who also owns 10 PBA Tour titles. "I knew I was going to need a good game. I think we were all a little surprised that the lanes were playing a little straighter than we thought.
"I was fortunate to start the game with four strikes and Norm struggled so I was able to build up a little bit of a cushion which put me in good mindset as the match went on."
Baker's win avenged a loss to Duke in the title match of the UnitedHealthcare Sun Bowl In The Villages earlier this season, which Duke won, 256-228.
"I told Norm that now we're even," said Baker, who won his first title of the season in the Northern California Classic in June. "With two tournaments left this season hopefully we'll meet again to bowl for a title; you never know."
In the semifinal match, Baker defeated Hall of Famer Brian Voss of Alpharetta, Ga., 213-203, to advance to the title match. In the opening stepladder match, Voss defeated two-time PBA Tour winner Jack Jurek of Lackawanna, N.Y., 216-167. Jurek and Voss were both trying for their first PBA50 Tour title.
Heading into the final two tournaments of the season, Baker, a four-time PBA50 Player of the Year, moved into a tie with Pete Weber for second in the PBA50 Player of the Year points race, 12 points behind Duke who leads.
The PBA50 Tour travels to Hammond, Ind. Aug 4-7 for the PBA50 South Shore Open presented by DV8 to be followed by the season-ending Treasure Island Resort & Casino Open presented by Hammer in Welch, Minn., Aug. 10-13.
Be sure to catch Bowlers Journal's coverage of all remaining PBA50 Tour action in the September, 2014 issue.