Barcelona Squad 1 - You're Welcome
July 12, 2011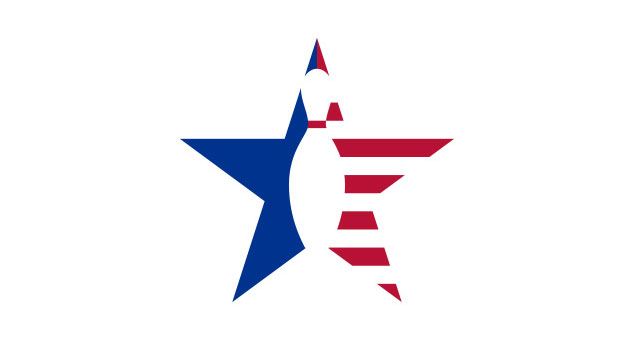 Bowling Pedralbes, host of the 33rd Barcelona Open, well Ciutat de Barcelona is the official name, is one of those rare centers where you immediately feel at home.

Walk through the doors and you are immediately firmly greeted by the management and staff, and that applies to all who frequently participate in its two European Bowling Tour events, the Catalonia Open in February and the July Ciutat de Barcelona. Just one of those centers you would love to have within walking distance of your front door.
The center's 14 lanes will be exceptionally busy through this week as 174 players from 26 nations are on the roster, meaning full squads of 28 and many wishing that EBT director Kim Thorsgaard Jensen would relax the rules and allow five bowlers per pair of lanes. Nevertheless, some openings will occur later in the week as a few players may not take up their option of two re-entries, which will ease the squad waiting list situation.
The tournament kicked off Tuesday night with the first squad taking to the lanes at 21:00, meaning a very late finish, but that is no deterrent in this neck of the woods where some elite restaurants don't even open their doors until that hour and families dine together into the wee small hours.
All eyes on the opening squad will be on Catalonia Open champion Brian Voss, the PBA hall of famer and great ambassador for bowling who spends most of his summers touring Europe. He was in the US Army serving in Germany in 1988-89 and has been a European at heart ever since.

Local stars Marcial Ovide and Sandra Torrents are also in the line-up along with a Swede, two Dutch, two French and a German.
So, let battle commence.
There's no hero quite like a local hero and the honors for leading the opening squad went to Catalonian Marcial Ovide, 46, the Barcelona coach for the Catalan federation. He took pole position with 1329 but feels that he could have done a lot better and broken the 1400-barrier.
"I didn't really have any problems moving from pair to pair," remarked Ovide, "but I did have a few problems with the approaches. I didn't get the carry in a couple of games so feel that I could have made a much better score."
Anyway, that 1329 and being the squad winner takes him through to the finals on Sunday.

The big question: can Brian Voss make the 2011 double by winning the Catalan Open and now the Barcelona Open?
"Well, you know how I like Barcelona and each year I come back, although each time a year older," stated Voss in his Texan accent. "Anyway, this is the first day and I'm just trying to get a feel for the lanes. It's a long trip over and I need to get a good night's sleep. Every time I enter I feel I'm going to win. I wouldn't be here if I didn't.
"I love bowling. I still love it. I love the competition. I love the challenge of winning. It's not easy but I love the challenge - against yourself really to push yourself farther than you have before. It's hard for me to practice three to four hours a day like I used to when I was a kid but I push myself as far as I can and that's about all you can do."
Squad 2 is at 17:00 Wednesday.
STANDINGS AFTER SQUAD 1:
| | | | | | | | | | | | |
| --- | --- | --- | --- | --- | --- | --- | --- | --- | --- | --- | --- |
| P | Player | Federation | 1 | 2 | 3 | 4 | 5 | 6 | Pins | Hdcp | Total |
| 1 | Marcial Ovide Marron | Catalonia | 230 | 207 | 259 | 209 | 212 | 212 | 1329 | 0 | 1329 |
| 2 | Mattias Olsson | Sweden | 175 | 201 | 159 | 216 | 234 | 224 | 1209 | 0 | 1209 |
| 3 | Brian Voss | USA | 200 | 212 | 197 | 234 | 176 | 189 | 1208 | 0 | 1208 |
| 4 | Pierre Luc Sanchez | France | 172 | 176 | 161 | 268 | 225 | 201 | 1203 | 0 | 1203 |
| 5 | Artur Colomer Soler | Catalonia | 235 | 211 | 180 | 150 | 191 | 223 | 1190 | 0 | 1190 |
| 6 | Sandra Torrents Pelaez | Catalonia | 147 | 173 | 223 | 213 | 190 | 186 | 1132 | 48 | 1180 |
| 7 | Janin Ribguth | Germany | 193 | 192 | 208 | 163 | 197 | 156 | 1109 | 48 | 1157 |
| 8 | Alvar Cardona Burgues | Catalonia | 180 | 206 | 192 | 191 | 195 | 189 | 1153 | 0 | 1153 |
| 9 | Florian Mihailescu | Romania | 204 | 182 | 182 | 169 | 167 | 233 | 1137 | 0 | 1137 |
| 10 | Rosa Mas Puiggros | Catalonia | 173 | 182 | 183 | 178 | 168 | 199 | 1083 | 48 | 1131 |
| 11 | Raul Galvez Galisteo | Catalonia | 165 | 222 | 179 | 196 | 182 | 186 | 1130 | 0 | 1130 |
| 12 | Phil Hulst | Netherlands | 125 | 199 | 221 | 235 | 189 | 158 | 1127 | 0 | 1127 |
| 13 | Francisco J Suarez Ferrero | Catalonia | 168 | 187 | 234 | 209 | 170 | 146 | 1114 | 0 | 1114 |
| 14 | Luz Adriana Leal Gonzalez | Catalonia | 191 | 192 | 169 | 172 | 164 | 170 | 1058 | 48 | 1106 |
| 15 | Ilja Schneider | Germany | 163 | 194 | 164 | 171 | 185 | 224 | 1101 | 0 | 1101 |
| 16 | Vincent Cayez | France | 187 | 187 | 195 | 148 | 190 | 166 | 1073 | 0 | 1073 |
| 17 | Sergi Monta�a L�pez | Catalonia | 191 | 188 | 171 | 188 | 196 | 135 | 1069 | 0 | 1069 |
| 18 | Hector Roca Roig | Catalonia | 138 | 177 | 198 | 192 | 166 | 183 | 1054 | 0 | 1054 |
| 19 | Jordi Tubella Murgadas | Catalonia | 166 | 174 | 178 | 129 | 168 | 227 | 1042 | 0 | 1042 |
| 20 | Moi Perez Iba�ez | Catalonia | 175 | 140 | 199 | 158 | 189 | 164 | 1025 | 0 | 1025 |
| 21 | Mol Roel | Netherlands | 158 | 183 | 190 | 189 | 143 | 158 | 1021 | 0 | 1021 |
| 22 | Ion Grecu | Romania | 137 | 162 | 200 | 157 | 160 | 173 | 989 | 0 | 989 |
| 23 | Simon Antoine | France | 182 | 165 | 144 | 153 | 153 | 189 | 986 | 0 | 986 |
| 24 | Ingrid Juli� Ingles | Catalonia | 176 | 134 | 152 | 165 | 151 | 155 | 933 | 48 | 981 |
| 25 | Carlos Marti Pi-Figueras | Catalonia | 159 | 141 | 159 | 162 | 199 | 146 | 966 | 0 | 966 |
| 26 | Francisco Hernandez Espinosa | Catalonia | 105 | 207 | 153 | 192 | 141 | 149 | 947 | 0 | 947 |
| 27 | Gorter Wesley | Netherlands | 158 | 141 | 147 | 139 | 159 | 159 | 903 | 0 | 903 |
| 28 | Agapito Carrasco Ventura | Catalonia | 191 | 143 | 115 | 145 | 140 | 160 | 894 | 0 | 894 |