Barrett Supreme
July 20, 2012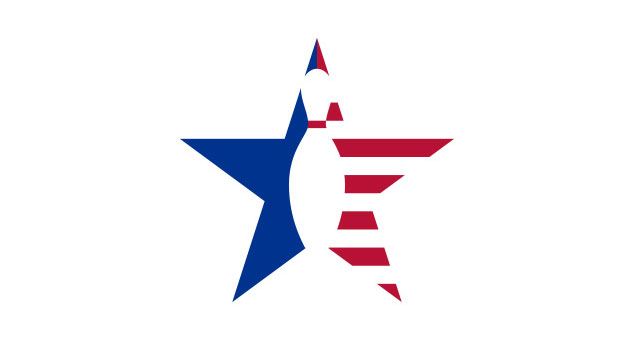 Taking what we think Dominic Barrett claims as his rightful place. the top of the leader board, the Englishman has certainly booked
his place for the final on Sunday morning, set to be rolling off with the top 24 at midday.
Romanian coach American Joe Slowinski earlier stated that the Bowling Pedralbes lanes here in Barcelona could produce a leading score of no more than 1465, but he is visiting this fair city for the first time and Mr Barrett has been coming here for years, knowing well some of the idiosyncracies of some pairs of lanes. Therefore, the American has been proved well and truly wrong as the pole position now stands at 1484.
Like his win in last night's squad, Barrett came good over the last three of the six qualifying games, after a 691 first three posting 269, 278 and 246 for 793 in the home straight. Last night his fourth game was a 300 on lanes 1 & 2, today on that pair it was just 269.
Second place on this squad went to Barrett's fellow countryman Paul Moor, but 95 pins back from the 1484.
"I'm trying hard," stated Barrett in the post squad interview. "I had a good squad last night which included a 300 game. I used the same ball today, the Storm Fire Road, and got through the first three games, which turned out to be a little trickier than the last three, especially at the higher end of the house, so I had a really good finish.
"I finished on lanes 5 & 6 and six is always a little bit tighter, especially down the lane to the right. Over the set I did have one or two shots that could have carried but I can't complain about the carry at all. That new ball I drilled yesterday, the Fire Road, just went through the pins. One of the things I don't do very often is trip the 4-pin, that's something the people with a lower rev rate and heavier balls do.
"I've bowled twice and had two good scores and partner Cassie has just dne well and made the cut, so we won't play again until Sunday, so we can enjoy Barcelona for the next day and a half."
Cassie Staudinger has certainly improved the women's standings, bowling 1322 thanks to a late surge with 226 and 245.
Full tournamwent information and results on: www.fcbb.cat
TOP TEN STANDINGS AFTER SQUAD 9
| | | | | | | | | | | | |
| --- | --- | --- | --- | --- | --- | --- | --- | --- | --- | --- | --- |
| P | Player | Federation | 1 | 2 | 3 | 4 | 5 | 6 | Pins | Hdcp | Total |
| 1 | Dominic Barrett | England | 210 | 25 | 222 | 269 | 278 | 248 | 1484 | 0 | 1484 |
| 2 | Mats Maggi | Belgium | 234 | 254 | 237 | 205 | 245 | 249 | 1424 | 0 | 1424 |
| 3 | Ildemaro Ruiz | Venezuela | 228 | 238 | 255 | 219 | 245 | 239 | 1424 | 0 | 1424 |
| 4 | Osku Palermaa | Finland | 174 | 255 | 232 | 259 | 247 | 232 | 1399 | 0 | 1399 |
| 5 | Eike Kabowski | Germany | 252 | 204 | 222 | 269 | 255 | 195 | 1397 | 0 | 1397 |
| 6 | Tore Torgersen | Sweden | 258 | 259 | 259 | 246 | 192 | 182 | 1396 | 0 | 1396 |
| 7 | Paul Moor | England | 277 | 214 | 218 | 241 | 229 | 210 | 1389 | 0 | 1389 |
| 8 | Marcial Ovide Marron | Catalonia | 234 | 235 | 267 | 217 | 202 | 234 | 1389 | 0 | 1389 |
| 9 | Dennis Eklund | Sweden | 233 | 289 | 215 | 216 | 222 | 206 | 1381 | 0 | 1381 |
| 10 | Perttu Jussila | Finland | 189 | 244 | 267 | 233 | 200 | 245 | 1378 | 0 | 1378 |