Battle for Final WSOB Berths Nearing Conclusion
October 03, 2014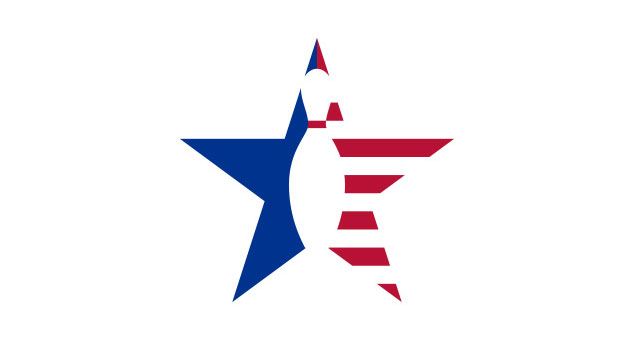 The battles for eight PBA Regional, eight PBA Women's Regional and eight PBA50 Tour berths in the PBA World Series of Bowling VI is almost over with the Sunday, Oct. 12, qualifying deadline rapidly approaching.
In each case, eight players will earn paid entries into the World Series and they will compete in eight-game, round-robin match play events on Friday, Oct. 24, at South Point Bowling Center in Las Vegas to determine the top two individuals who will advance to the new PBA Challenge Finals, which will be contested on Sunday, Nov. 2, at 10:30 a.m. PT for delayed telecast on ESPN. All three match play qualifying events will be covered simultaneously live on PBA's Xtra Frame online bowling channel, starting at 2:30 p.m. PT (5:30 p.m. ET).
Kelly Skalacki and Michael Coffey
The fourth PBA Challenge Finals match will pit 2014 Teen Masters boys' champion Michael Coffey of Melbourne, Fla., against girls' champion Kelly Skalacki of Coram, N.Y., for the Teen Masters Grand Championship.
The PBA Challenge telecast will conclude with a special Knockout Bonus Round in which the four winners will each bowl one shot, with the lowest score per round eliminated until a champion remains.
In the season-long PBA Regional Finals points races, seven of eight berths are already decided. Regional points winners are: Ryan Shafer, Horseheads, N.Y. (East Region); Connor Pickford, Charlotte, N.C. (South); Tom Hess, Urbandale, Iowa (Midwest Region); Shawn Maldonado, Houston, Texas (Southwest);David Haynes, Las Vegas (West); Josh Blanchard, Gilbert, Ariz. (Northwest), and Pat Nolan (Japan).
The Central Region berth will be decided this weekend in the PBA Fishing & Hunting USA Central Open at Northway Lanes in Muskegon, Mich. E.J. Tackett of Huntington, Ind., will take a 3,600-point lead overEugene McCune of Munster, Ind., into the region's final qualifying event.
In the new PBA Women's Regional competition, points winners already confirmed are: Kristina Wendell, Poughkeepsie, N.Y. (East); Christina Hardee, Mt. Dora, Fla. (South); Clara Guerrero, Pflugerville, Texas/Colombia (Southwest); and Yuka Tsuchiya (Japan).
Shannon Pluhowsky
Unresolved heading into their final Central Region qualifying event in Muskegon this weekend, Shannon Pluhowsky of Kettering, Ohio, holds a 6,300-point lead over Jessica Stephens of Greenwood, Ind., and a 6,500-point lead over Liz Johnson of Cheektowaga, N.Y. In the Midwest Region, Amanda Greene of Romney, W.Va., will take a modest 300-point edge over Kayla Stram of Grand Rapids, Minn., into this weekend's Calvert's Express Auto Midwest/Southwest Open at Aaron's Family Fun Center in Belton, Mo. The women's field will be finalized on Oct. 12 in the PBA Battle at Black Oak Casino West Open in Tuolumne, Calif. Missy Parkin, Laguna Hills, Calif. (West), and Lindsay Boomershine, Brigham City, Utah (Northwest) have big leads, but haven't clinched their berths.
The PBA50 Tour field of eight was settled at the conclusion of the senior tour's 2014 season. The top eight in competition points who will bowl in Las Vegas are: Walter Ray Williams Jr., Ocala, Fla.; Pete Weber, St. Ann, Mo.; Tom Baker, King, N.C.; Norm Duke, Clermont, Fla.; Parker Bohn III, Jackson, N.J.; Amleto Monacelli, Venezuela; Harry Sullins, Chesterfield Twp., Mich., and Ron Mohr, Las Vegas.