Belmonte Surges Into Oklahoma Open Second Round Match Play Lead
May 14, 2015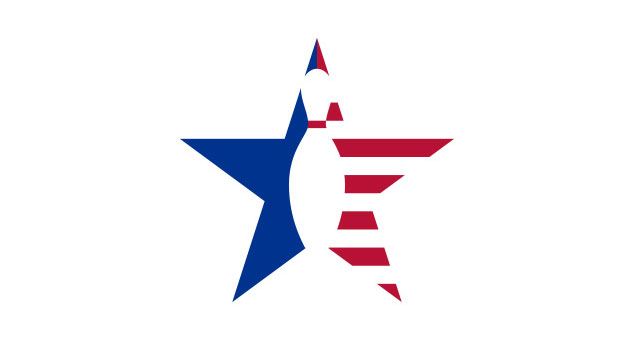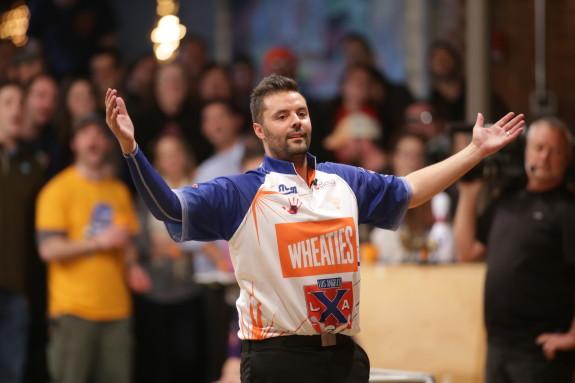 Heading into tonight's final Oklahoma Open match play round, which will be conducted on PBA's 52-foot Badger Open lane condition, two-time defending PBA Player of the Year and Oklahoma Open defending champion Jason Belmonte moved into the second round lead with an 8-4 overall match play record and 30-game 7,065 pinfall.
In Thursday's second round conducted on the 40-foot Bear Open lane condition, the 12-time Tour titlist went 4-2 and bowled games of 192, 247, 245, 247, 187 and 246 for a 227.3 average.
The 2015 USBC Masters and Barbasol PBA Tournament of Champions winner, who qualified third for the Summer Swing Bear Open Tuesday, is trying for his third win of the season.
Belmonte holds a 48-pin lead over five-time tour titlist Bill O'Neill who has already qualified second for the Summer Swing Wolf and Bear Open stepladder finals. O'Neill has a 6-6 match play record and 7,017 overall pinfall.
Thirteen-time PBA Tour winner Patrick Allen was the first round leader of two the Oklahoma's Grand Casino Hotel & Resort PBA Summer Swing events only to drop out of contention for a stepladder spot after the final round. After the second round Allen finished with a 7-5 record and third-place 7,003 pinfall.
Fifteen-time Tour winner Tommy Jones, who qualified fifth for the Wolf Open and fourth for the Bear Open finals, is in fourth with an 8-4 record and 6,890 pinfall. Wrapping up the top five is two-time Tour winner Andres Gomez who has already qualified fourth for the Wolf Open finals. Gomez has a 9-3 match play record after two rounds and 6,878 pinfall.
Tonight's final six-game match play round gets underway at 6:30 p.m. CT.
All of the 18 match play finalists earned their spots in the Oklahoma match play rounds through their aggregate first round qualifying pinfall totals in the Summer Swing Wolf, Bear and Badger Opens.
Today's match play concludes the fourth of five events that comprise the 2015 Oklahoma's Grand Casino Hotel & Resort PBA Summer Swing. All five events (Wolf, Bear, Badger and Oklahoma Opens plus the Grand Casino Resort King of the Swing) will be taped by the CBS Sports Network Saturday and Sunday at the Grand Casino Hotel & Resort Event Center.
CBS Sports Network airings of the Summer Swing begin on successive Tuesday's beginning with the Wolf Open (May 26, 8 p.m. ET), Bear Open (June 2, 9 p.m.), Badger Open (June 9, 9 p.m.) Oklahoma Open (June 16, 9 p.m.) and Oklahoma's Grand Resort King of the Swing (June 23, 9 p.m.).
This weekend's taping schedule at the Grand Event Center begins Saturday with the Wolf Open at 11 a.m. CT; Bear Open, 2:30 p.m. and Badger Open at 5:15 p.m. Tapings continue Sunday with Oklahoma Open at noon and King of the Swing at 3:30 p.m. Tickets are still available for the tapings by visiting www.grandboxoffice.com or on site at the Grand Event Center box office.
PBA OKLAHOMA OPEN
FireLake Bowling Center, Shawnee, Okla., Thursday
After second round match play
1, Jason Belmonte, Australia, 8-4-0, 7,065.
2, Bill O'Neill, Langhorne, Pa., 6-6-0, 7,017.
3, Patrick Allen, Mount Kisco, N.Y., 7-5-0, 7,003.
4, Tommy Jones, Simpsonville, S.C., 8-4-0, 6,890.
5, Andres Gomez, Colombia, 9-3-0, 6,878.
6, Dom Barrett, England, 6-6-0, 6,835.
7, Brad Angelo, Lockport, N.Y., 7-5-0, 6,783.
8, Chris Barnes, Double Oak, Texas, 8-4-0, 6,733.
9, Shawn Maldonado, Houston, 7-5-0, 6,732.
9, J.R. Raymond, Bay City, Mich., 7-5-0, 6,732.
11, Tyler Jensen, Ft. Worth, Texas, 6-6-0, 6,720.
12, Scott Norton, Mission Viejo, Calif., 5-7-0, 6,680.
13, Marshall Kent, Yakima, Wash., 4-8-0, 6,668.
14, John Szczerbinski, N. Tonawanda, N.Y., 7-5-0, 6,667.
15, Scott Newell, Deland, Fla., 4-8-0, 6,577.
16, Mike Fagan, Ft. Worth, Texas, 2-10-0, 6,505.
17, Ronnie Russell, Marion, Ind., 3-9-0, 6,489.
18, Anthony LaCaze, Melrose Park, Ill., 4-8-0, 6,411.