Benard paces opening round at 2022 USBC Senior Masters
June 07, 2022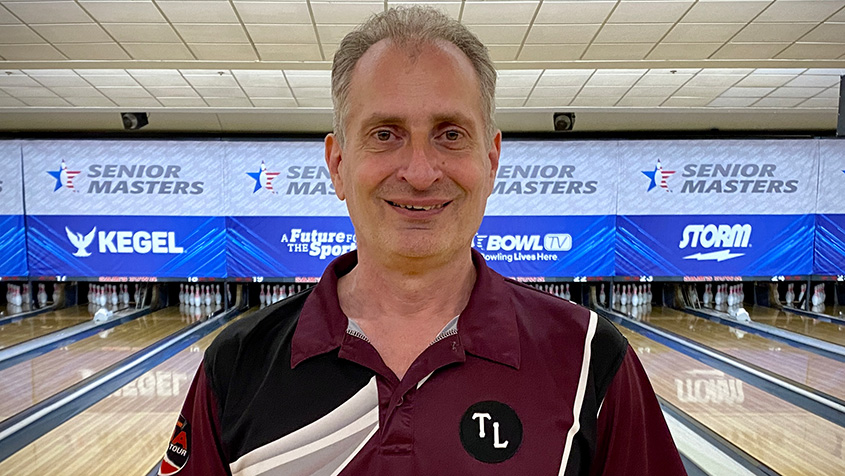 QUALIFYING - RD. 1

LAS VEGAS
- Richard Benard of Rio Rancho, New Mexico, sits at the top of the leaderboard after the first day of competition at the 2022
United States Bowling Congress Senior Masters
.
Benard averaged 247 for his first five-game block at the Sam's Town Bowling Center to lead the 261-player field Tuesday, firing games of 246, 257, 224, 242 and 266 for a 1,235 total.
He was followed in the standings by USBC Hall of Famer Lennie Boresch Jr. of Kenosha, Wisconsin, who was the runner-up at last week's Super Senior Classic at Sam's Town. Boresch finished Tuesday's round with 1,231.
USBC and Professional Bowlers Association Hall of Famer Parker Bohn III of Jackson, New Jersey, is third with 1,187, while Derek Gregory of North Las Vegas, Nevada, and Tom Adcock of Forsyth, Illinois, rounded out the top five with 1,179 and 1,155, respectively.
After the first round on this week's 40-foot oil pattern, Lewis Elting of Carlsbad, California, sits in 63rd place with a 1,046 total, a 209.2 average.
Defending champion Tom Hess of Granger, Iowa, is in 101st after Round 1 with a 1,006 total.
All competitors at the 2022 Senior Masters will bowl three five-game blocks over three days, and the top 63 will join Hess in the tournament's double-elimination bracket after 15 games.
Hess is guaranteed a spot in the bracket as the defending champion and can improve his seeding through qualifying. If he qualifies outside of the top 63, he will enter the bracket as the No. 64 seed.
Bracket matches will be contested in a three-game total-pinfall format, until the field is cut to the top five for the stepladder finals June 12 at 1 p.m. Eastern on
BowlTV
.
Since the stepladder will be broadcast on BowlTV, the top seed will have to be defeated twice in the true double-elimination format. The winner of the 2022 Senior Masters will take home a major championship on the PBA50 schedule and first-place prize of $20,000.