BES X Installation Count Tops 350 Centers
June 04, 2015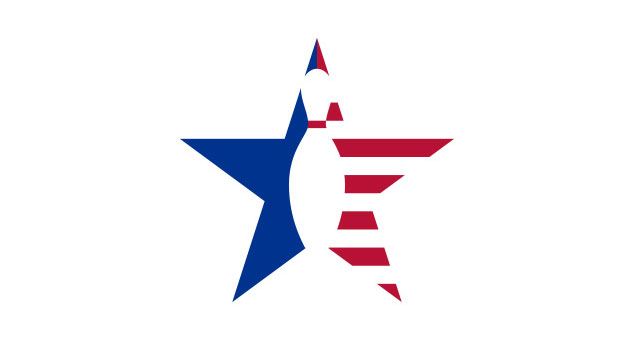 QubicaAMF Worldwide today announced that more than 350 centers and 6,300 lanes worldwide have installed BES X, its newest Bowler Entertainment System.
In addition, centers are consistently reporting typical increases in total revenue upwards of 20%, expanded repeat business, and longer customer visits — all within the first year of installing the system.
The company also is developing new animation sets to add to its YouToons environment, which will be introduced at Bowl Expo later this month.
"We are passionate about creating products that provide proprietors a unique way to differentiate themselves and drive revenue," said Emanuele Govoni, CEO of QubicaAMF Worldwide. "After several years, and BES X being installed in over 350 centers around the world, to talk to proprietors again and see the real impact BES X is having on their businesses is humbling. We know we cannot be successful without our customers first being successful. We strive each and every day to deliver innovative products to help centers grow their businesses, and it is extremely rewarding when we hear their successes. It provides a level of fulfillment that continues to drive us forward."
Added Kelly Wilbar, Director, Scoring and Technology Solutions: "Our customers' business success with BES X drives us to keep writing the next chapter for the product. We continue to invest and focus on refining the system and developing meaningful new features to address the ongoing and evolving needs of bowling consumers and proprietors. We're going to deliver more of what real folks are responding to.
"Next up is an expansion of our wildly popular YouToons environment and some new interactive features on our SuperTouch consoles that will help centers drive even more revenue. We'll announce these at Bowl Expo, where customers will be able to preview the new features and bowl on BES X in our booth."
- - - - -
The press release issued by QubicaAMF included the following testimonials from proprietors who have experience with the BES X system:
• Terry Brenneman, owner, Laser Alleys, Pennsylvania — "We've had BES X installed for almost two years now and the system is exceeding our expectations. We were able to increase our prices a little, and revenue increased 75% on a month-to-month comparison basis in the first year — and that's after reducing our lane beds by 25%. Business has continued to go up since then and we are happy! BES X has changed the customer experience in our center considerably. Customers are engaged and have fun interacting with the system. They love the graphics and the games, and the system is so easy to use — it's been 100% trouble-free."
• Mike Leong, owner, Bel Mateo Bowl, California — "Since installing BES X we've actually experienced a 20% increase in our revenue. We're getting a higher price per game and driving close to 75 additional games per day on average. We've been looking forever for a way to get young people involved in bowling, and Mad Games definitely seems to be able to do that. We have seen people come back to play the Mad Games and they're purchasing hours instead of games, which is what we are striving for."
• Roger Philipi, Southern District Team Leader, Spare Time Entertainment, North Carolina — "It's hard to imagine, but once you see the system in use, you know it's something special. The smiles on children's faces and how their faces light up when they see their picture in the animation, when they create their very own 'monster' to take home, or when they're 'chatting' with their friends on another lane, says it all! BES X adds a whole new level of fun to the game and has exceeded our expectations."
• Joe Schumacker, CEO, SpareZ, Florida — "Our 64-lane center had installed Conqueror Pro and Bowland X in 2006. After careful consideration, the decision to add BES X to the facility upgrade package was made in order to provide the best possible opportunity to establish a sustainable positive trend in linage. SpareZ is a core bowling business. And no matter how much complementary revenue is pumped in, a business with a declining core is a declining business. The first quarter with BES X is now in the books. The entertainment/casual linage segments were up over last year by 13%, the largest quarterly gain in over five years. Total revenue for the same period was up by 16%. BES X is providing us with the opportunity to create a fresh and exciting bowling experience for all of our bowling customers."
• Patrick Backe, owner, Olympia Bowling, Sweden — "BES X has resulted in a huge positive response from all of our different customer types. We have been able to charge more for bowling and get more visits resulting in 20% more open play!"
• Glenn Gable, Game Entertainment Management, Freeway Lanes, Ohio — "Overall, our revenue increase has been fairly substantial since installing BES X. We initially saw a 13% revenue bump with BES X being the only change that we made to the center. In Q1 of this year, our revenue was up again, 16% over last year, and BES X contributed to this significantly. The new Mad Games have been a great sales tool for our event planners. We now have a real and unique product to offer to group business. As a result, we've booked a ton more parties — corporate events and open play parties are both up. Not to mention, the BES X technology has been near-flawless — it's rock solid, and the training and technical support have been tremendous."-
• Edi De Pellegrin, Owner, WYNCITY Bowl, Australia — "Once I saw the features of BES X it, became a must have rather than optional extra. It gave us a distinct point of difference… Income has grown considerably, and we are charging about 20% more on bowling. There has been no question on pricing from customers as they see they are getting a quality product in comparison to other centers they have visited."
• Pete Longo, Jr., Owner, Sunshine Lanes, Florida — "The interactive nature and the change from traditional 10-frame bowling is what drew us to BES X. This system provides a way to push the whole industry forward — it's unlike anything else out there and makes bowling a completely new experience for our guests. We're reaching a new demographic, seeing increased customer loyalty and an increase in pre-booked business... Since installing BES X we have seen a significant increase in our party business. We charge almost double for our BES X birthday parties and these parties have increased drastically. The word of mouth around parties is amazing, too. People will book their child's party on the spot after being a guest at a party. We couldn't be happier."
• Maysie Alano, Manager, Paeng's Eastwood Bowl, Philippines — "With BES X, we are able to increase revenue by getting more customers to play in the center. Customers find the system unique and entertaining, and that's why they keep coming back to relax, unwind and enjoy the game. Our food and beverage revenues have been positively impacted as well."
• John Losito, Owner, Sun Valley Lanes, Nebraska — "We're well past the two-year mark and BES X continues to wow my customers just like it did the first day we installed it. Customers pick our facility specifically for unique functions in BES X like YouToons, photo taking on Signature Grids and, of course, Mad Games. I'm extremely happy with the reliability in the system, as I haven't exchanged or repaired a single component due to a failure. All of this combined has resulted in sustained growth in open play and total revenue, even without any increase in pricing along the way."
• Phil Huffman, Owner, BAM! Ultimate Entertainment Center, Michigan — "We've been able to command a much stronger price on our bowling products and grow volume at the same time. Casual bowling revenues are significantly up… It's really been a game changer for us. With selections like Mad Games, BES X offers a totally different experience that is unbelievably powerful. People want to play over and over again."