Bohn Takes Fifth Place on All-Time PBA Title List with Cheetah Championship Win
December 20, 2015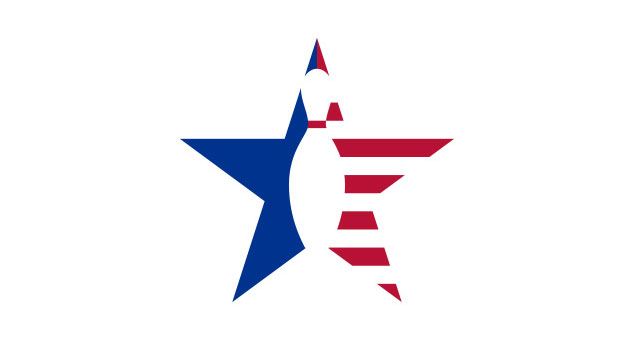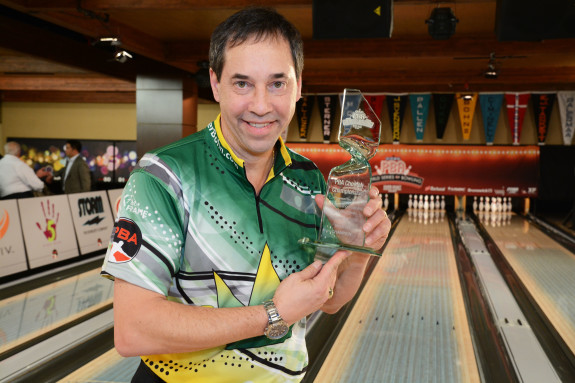 Bill Vint
Professional Bowlers Association
RENO, Nev. – Parker Bohn III of Jackson, N.Y., defeated England's Paul Moor, 210-206, to win the PBA Cheetah Championship at the National Bowling Stadium and move into sole possession of fifth place on PBA's all-time PBA Tour titles list.
The Cheetah Championship, presented by PBA Bowling Challenge Mobile Game, was the first of four "animal pattern" championships contested during the GEICO PBA World Series of Bowling VII presented by Silver Legacy. The finals aired Sunday on ESPN.
Bohn, a 52-year-old left-hander, survived a 6-7 split in the ninth frame and threw a strike on his first ball in the 10th after Moor failed to throw a third consecutive strike on his first shot in his 10th frame to give Bohn a chance. With his 35th career PBA Tour title, the PBA Hall of Famer broke a tie with fellow hall of famer Mark Roth for fifth place on the career titles list. He trails only Walter Ray Williams Jr. (47 titles), the late Earl Anthony (43), Norm Duke (38) and Pete Weber (37).
"I didn't exactly make a good pass at the ball in the ninth frame," Bohn said. "I hung up just a little bit, enough to leave the 6-7, and I said to myself, 'Are you kidding? You just handed (Moor) the title.' At that point, all I could do was sit on the bench and hope.
"When I left the 7 pin, I had a chance and that's all you can ask for. I knew I needed a mark to win and the best way to get a mark is to throw a strike."
Breaking the titles tie with Roth, Bohn said, "is something I never, ever dreamed would be possible. But no matter how many titles I win, and hopefully I'm not done, Mark Roth will still go down in history as one of the greatest bowlers who ever lived."
Bohn barely made it into the title match, slipping past former Team USA member, Andrew Cain of Phoenix, 204-203, in the semifinal round while Moor, an accomplished European player who was inducted into the United Kingdom Tenpin Bowling Hall of Fame earlier this year, threw seven strikes on his first nine attempts to eliminate Duke, a 39-time PBA Tour champion, 265-224.
PBA World Series coverage on ESPN continues with the finals of the GoBowling.com Viper Championship presented by Xtra Frame next Sunday at 1 p.m. EST.
PBA CHEETAH CHAMPIONSHIP PRESENTED BY PBA BOWLING CHALLENGE MOBILE GAME
National Bowling Stadium, Reno, Nev. (finals aired Sunday, Dec. 20, on ESPN)
Championship: Parker Bohn III, Jackson, N.J. ($20,000) def. Paul Moor, England ($10,000), 210-206.
Semifinal Round (losers each earned $5,000): Bohn def. Andrew Cain, Phoenix, 204-203. Moor def. Norm Duke, Clermont, Fla., 265-224.